The World First Release of the very FIRST Firkin RUM!
Now Firkin are absolute LEGENDS in the spirits industry with their Head Honcho, Mike Collings having over 50 years of high-end spirit credentials up his proverbial (he's the guy that invented Johnny Walker Blue and Green among other accomplishments).
This is a single cask bottling of single blended Caribbean rum (rum made from both column and pot still at the one distillery). Molasses-based, distilled at Angostura Distillers in Trinidad & Tobago. Now this is sold as a NAS (No Age Statement) rum, but I'm reliably informed that it was tropically matured for around 6 years in Trinidad then transferred to Mikes custom, hybrid, ex-Speyside whisky cask in Scotland to finish for 18 months. Bottled at 43%abv, the result is a wonderfully rich and fruity rum that is eminently sippable neat and perfectly at home paired with your favourite mixer around the pool.
It's not often we get to launch a new international Rum Brand onto the world stage and as you can imagine – when we do we're pretty bloody excited! What's more exciting is that this rum has come from an absolute legend of the spirits industry. I'm proud to consider Mike a friend and we've featured a few of the releases of his indy bottling brand 'The Firkin Whisky Co'  in our 'other club' (SMWC).
This Christmas, we are incredibly proud to be able to introduce to the world, the very first Firkin Rum.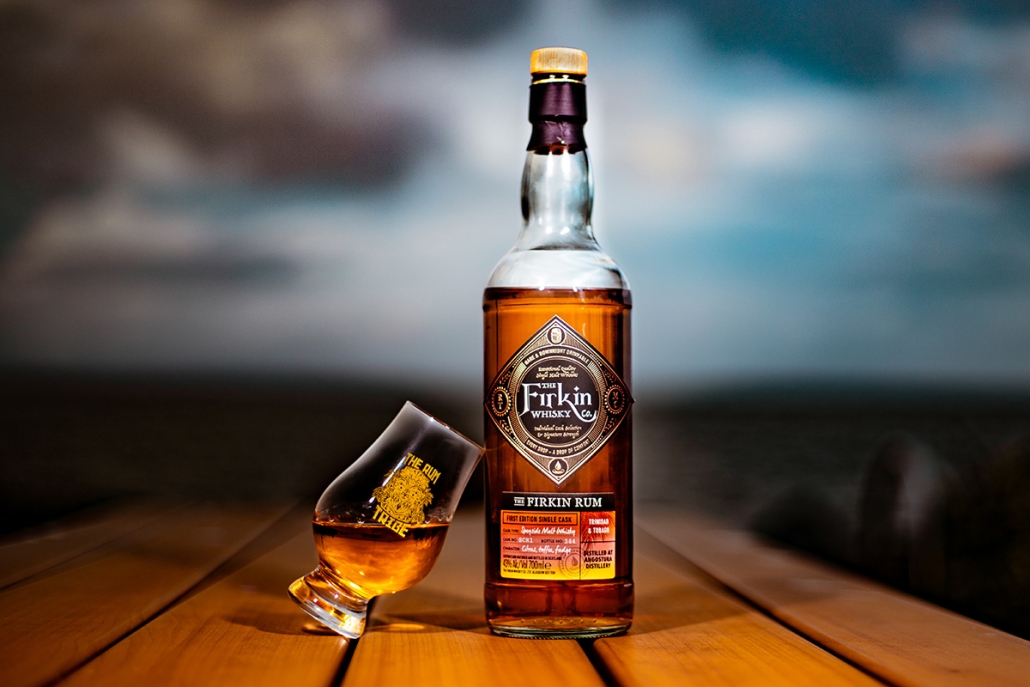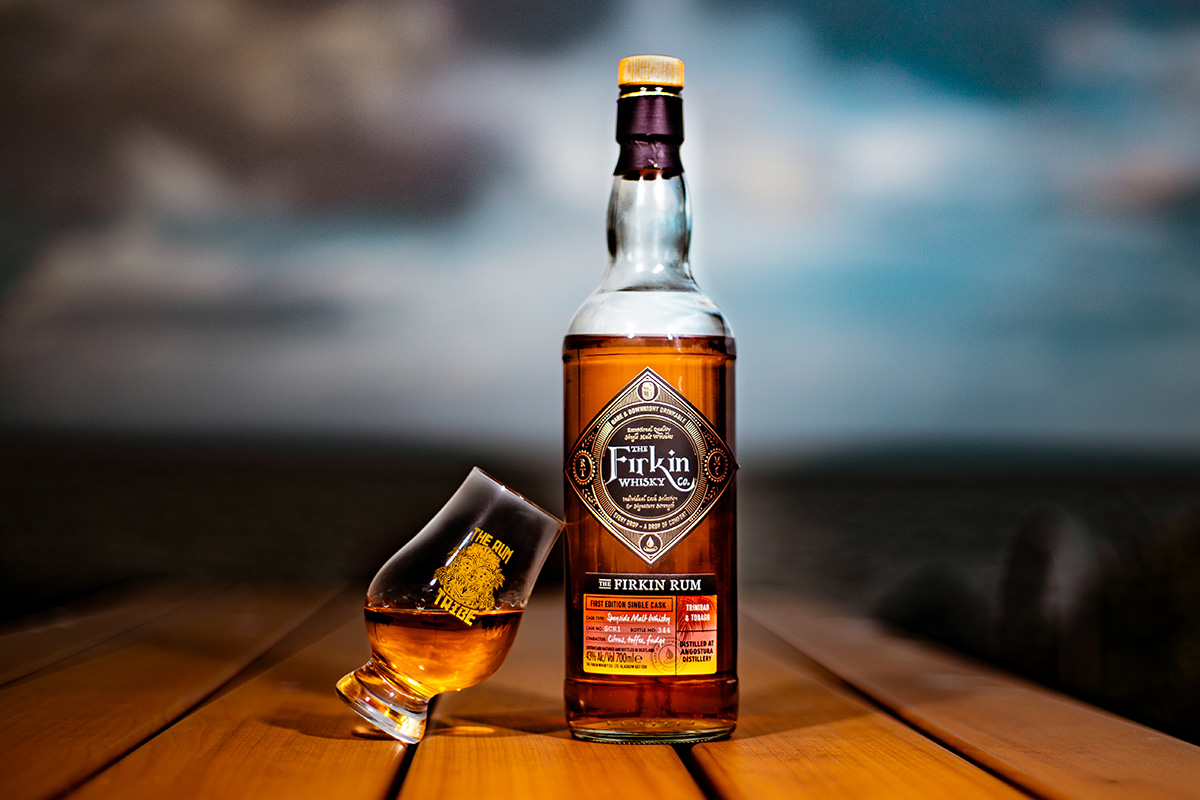 Mike Collings' work with international alcohol giant Diageo has seen him involved with some of the worlds largest brands. Even the most ardent rum 'fanboi' (or goil!) has heard of Johnny Walker Blue Label – perhaps the worlds most instantly recognisable top-shelf scotch whisky – hell, the most recognisable top-shelf spirit, really. Well… Mike Collings is the man behind JW Blue. It's his baby. His work in Scotch whisky is both iconic and award winning. But that's not to say scotch whisky is his only trick. Mike was helping supply the Royal Navy with rum in the early eighties working for 'Saccone & Speed' – a company that had it's start supplying Admiral Nelson's ships with rum at Gibraltar! In fact, Mike's first sales job (way back in 1973) was selling Navy Neaters Cask Strength Rum to the RN at Portsmouth. Mike has also distributed Cockspur and Pussers Rum in the UK – so he knows his rum too.
For the last few years, Mike has lived in Adelaide, travelling frequently to source for, and promote his Firkin Whisky Co. label. Essentially, the Firkin Whisky Co independently bottles Scottish whisky after finishing it in their own bespoke hybrid casks made of alternating American first-fill Bourbon staves and new French Limousin oak staves with a custom char, seasoned with a variety of fortified wines.
Now, on the other side of the planet, in Scotland, there is a gentleman called Jim Ashley who (like our good mate Justin Boseley) independently bottles rum, under the Outlaw Rum Brand. Now Jim buys rum from Trinidad &Tobago and finishes it in casks that have previously held single malt whisky from the Speyside region in Scotland. TLDR – he independently bottles whisky-cask finished rum.
I think you can see where this is going!
Well Mike and Jim met, got talking and … what you see here is the grand result of Jim finishing his rum in one of Mike's ex-Speyside whisky maturing, hybrid casks. And et voilà  – the Firkin Rum First Edition Single Cask was born!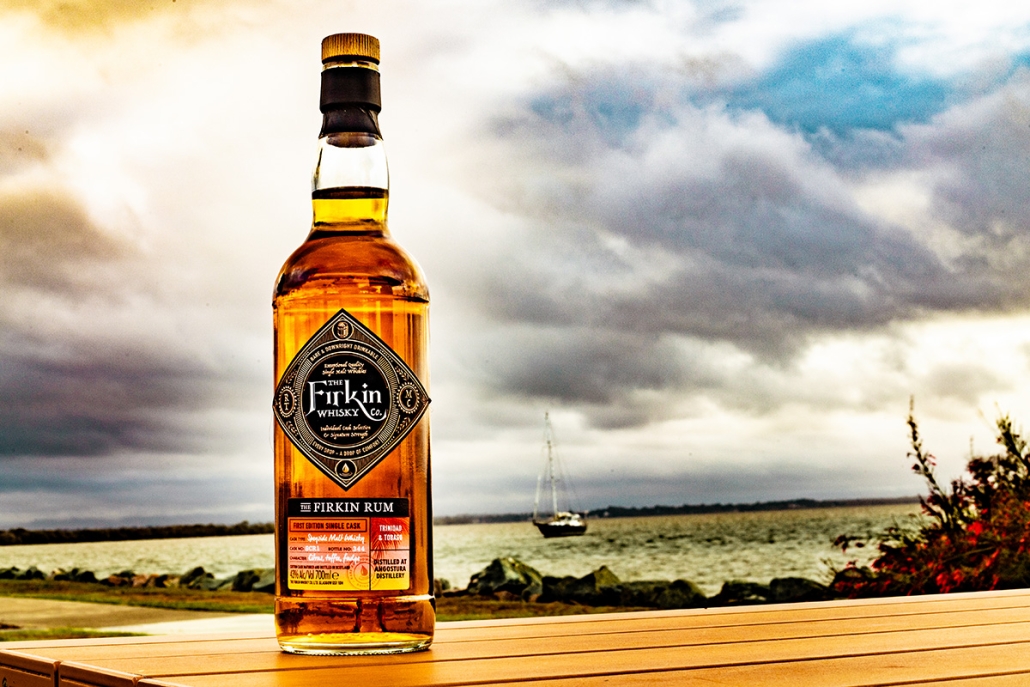 Our Tasting Notes:
Nose: Liquorice, cloves and brand new leather all drizzled in melted butter.
Palate: Thick and satisfying mouthfeel with very little pepper. Spiced fruity mince, marzipan, ginger nut bikkies, allspice, vanilla and some candied citrus peel with more of that butteryness to boot!
Finish: Lovely, long and luscious. Rolling sweet waves of caramel, aniseed and biscuit spices – yet exits curiously crisply with a nice mild astringency in the jowls!
An absolutely firkin brilliant First Edition rum from Messrs. Collings and Ashley. Lots of big fruity Speyside whisky notes bumping up against traditional creamy-Caribbean-caramels and liquorice-y rum qualities. At 43% it's perfect for sipping over ice on a stinking December day, and totes killer with your favourite mixer.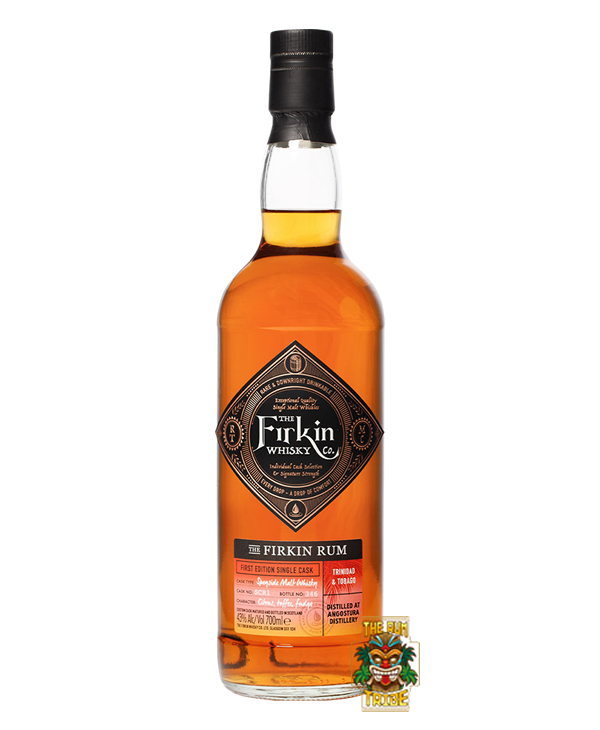 FROM FIRKIN WHISKY CO. / OUTLAW RUM
Serendipity is a beautiful thing.
A chance encounter between Jim Ashley the fabulous founder of Outlaw Rum and Firkin's Mike Collings has produced something extraordinary.
Outlaw Rum imports a premium blend rum from the world famous Angostura Distillery in Trinidad & Tobago and matures them in a selection of malt whisky casks from Scotland's premier distilleries.
This alchemy occurs at this converted barn in the north of Scotland. Coincidentally, Firkin's famous custom casks are coopered from first fill bourbon and new French oak just a few miles down the road.
Why it's just neighbourly to have these two pioneers collaborate. Jim's special Rum in Mike's innovative casks, having recently held the pride of Speyside, has produced something truly unique.
The first release lets the Firkin flavours flow through the exceptional Rum to produce something very Firkins special indeed.
Nose: Sweet and subtle wafts of caramel and vanilla lead into toffee, which sails into hints of oak and a turn of sherry to bring us home.
Taste: Like a lover's kiss the senses align, as caramel, vanilla and toffee remain. Bountiful citrus with succulent satsuma wash through as a uniquely Scottish/Caribbean experience provides buttery coconut and joyful raisin and baked spice finish.
This is our first limited edition of some very special releases, which reflect our passion for taking the very best and adding our own nuances and depth of flavour combining the best of Scotland and Trinidad & Tobago.
Nothing added or taken away. Our rigorous standards require that no sugar, caramel or flavouring of any kind is added. We also think gravity is still the best form of clarification and would never use chill filtration.
Cheers
Mike Collings                                   Jim Ashley
Founder Firkin Whisky Co             Founder Outlaw Rum Co
ABOUT FIRKIN WHISKY CO.
For those unaware, Mike Collings is a giant in the high-end spirits industry. During his time with Diageo (world largest spirits business) he was the mind behind the famous Johnny Walker Blue plus a plethora of whiskies that are almost ubiquitous in any bottle shop around the world. In other words, Mike has been crafting 'household name' whiskies for the worlds largest brands for over 50 years.
Mike Collings could have retired with an incredible track record in whisky. He had created Johnnie Walker Blue & Green Labels, The Classic Malts, Rare Malts, Distillers Edition, Flora & Fauna series, Cardhu and Royal Lochnagar. That's pretty Firkin good as far as CVs go.
Mike's now been working in the highest-end of alcohol for 50 years. You couldn't blame him for packing it in and putting his feet up. That would have been the sensible thing to do. But Mike is many things. Sensible isn't one of them. Mike stirs the pot. He thinks about things differently and always asks: 'what if …'?
ABOUT ANGOSTURA
Angostura is one of the leading manufacturing companies in the Caribbean that produces a superb collection of rum brands as well as it's ubiquitous-in-any-bar-anywhere-in-the-world bitters range.
Along with being a Royal Warrant holder to Her Majesty Queen Elizabeth II for their Angostura aromatic bitters, they have successfully marketed their iconic bitters globally and have a geographic reach into 170 markets. The recipe for Angostura aromatic bitters has not been changed since the first bottle was introduced to the world in 1824.
Many of their brands have been bringing joy for generations in Trinidad and Tobago, their core rum market. Meanwhile, their premium rums have been causing a stir at countless international competitions over the past decade. In the last year alone, the Angostura rum range has been rewarded with over 25 prestigious accolades internationally.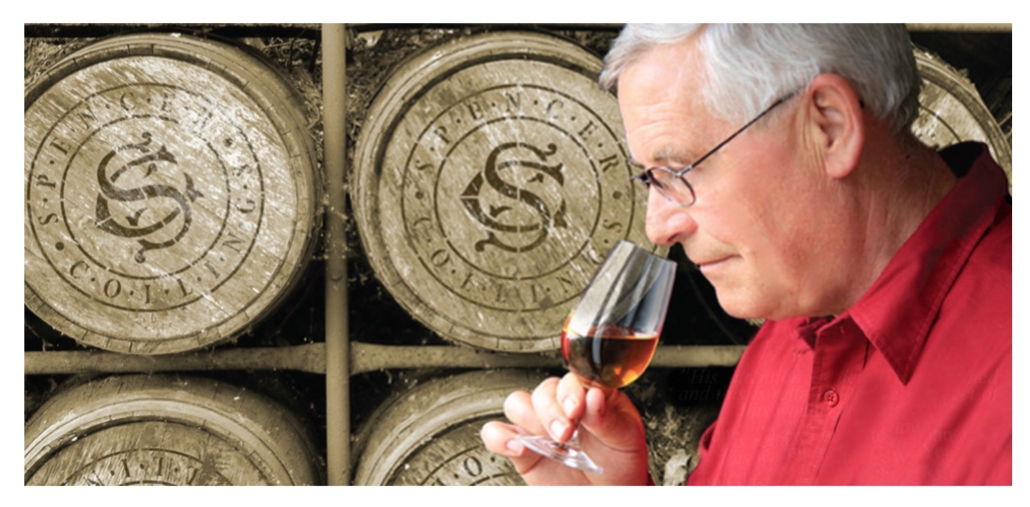 https://rumtribe.com.au/wp-content/uploads/2023/11/Firkin-Rum-Header-1.jpg
405
1030
admin
https://rumtribe.com.au/wp-content/uploads/2022/01/Main-Logo_Border.jpg
admin
2023-11-23 10:27:04
2023-11-23 10:29:37
Firkin Rum First Edition Single Cask – December 2023