Description
FOURSQUARE + HOLMES CAY = 11 YEAR OLD, SINGLE CASK, CASK STRENGTH GIANT OF A RUM!
For the FIRST TIME in Australia, another single cask, cask strength GIANT of a rum from none other than LEGENDARY Barbados Distillery – FOURSQUARE. Bottled by American indy bottler, Holmes Cay, and we are proud to launch it in Australia – Holmes Cay Barbados 11 Year Old.
That's right – this is none other than an 11 year old 100% Foursquare rum. A mixture of Foursquare pot and column distilled rum, tropically aged for 5 years in Barbados in an ex-bourbon cask, then moved to the UK for a further 6 years of maturation before being bottled at a cask strength of 58.6%ABV in the USA. No artificial colouring, no added sugar and non-chill filtered. Just pure, 100% Foursquare rum!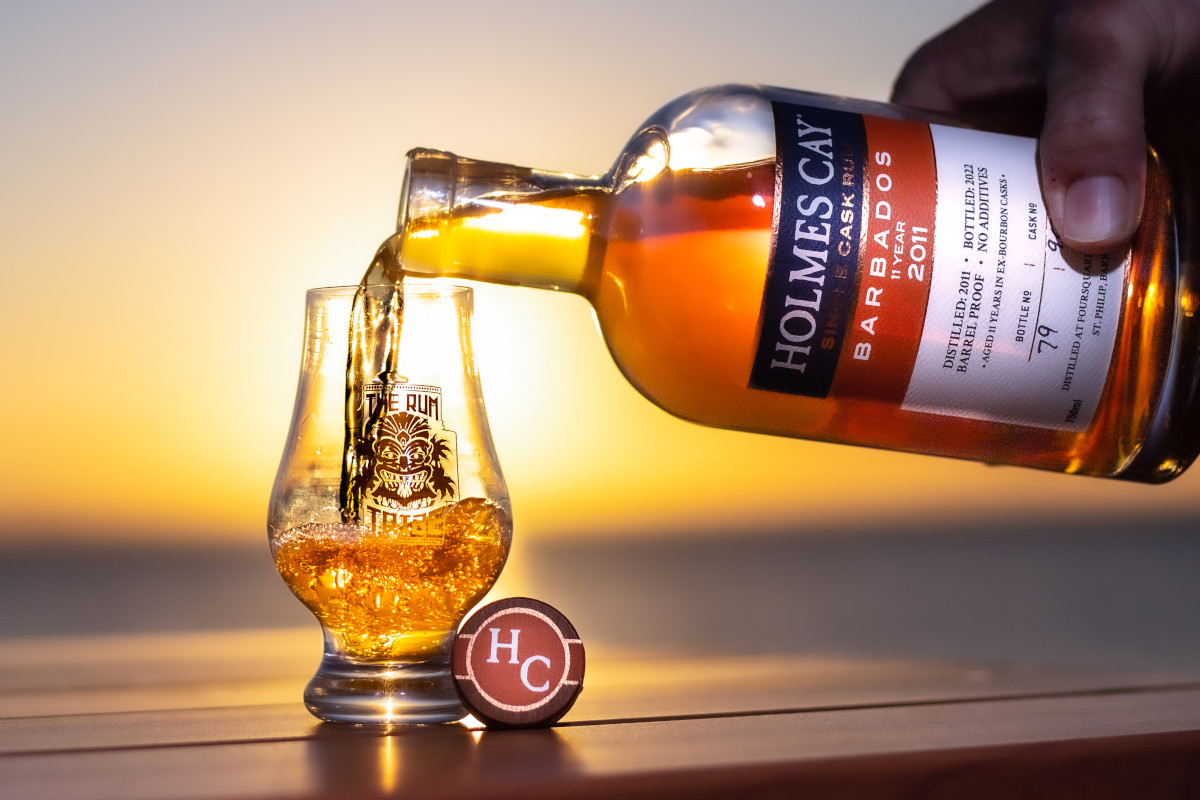 We featured one of Holmes Cay's blended rums earlier this year – the Heritage Blend Esotico Edition. A delightful rum that has just won gold at the 2023 Beverage Testing Institute Awards and was the key ingredient in the Platinum Medal awarded Daiquiri at the same competition. The Holmes Cay Barbados 2011 is an order of magnitude more exclusive than even the Esotico! For starters it's a single cask from a single distillery – and not just any distillery either. Did I mention this is 100% Foursquare? It's also over a decade old and presented at a cask strength of 58.6%ABV.
Now Eric Kay is a bit of a kindred spirit to our much-loved Justin Boseley (of Dead Reckoning fame) – both committed to sourcing and independently bottling the worlds best rums for our drinking pleasure! Eric, like Justin, scours the rum-world searching out sublime rums and then takes them home to either bottle straight up, or finish for a period of time and then bottle.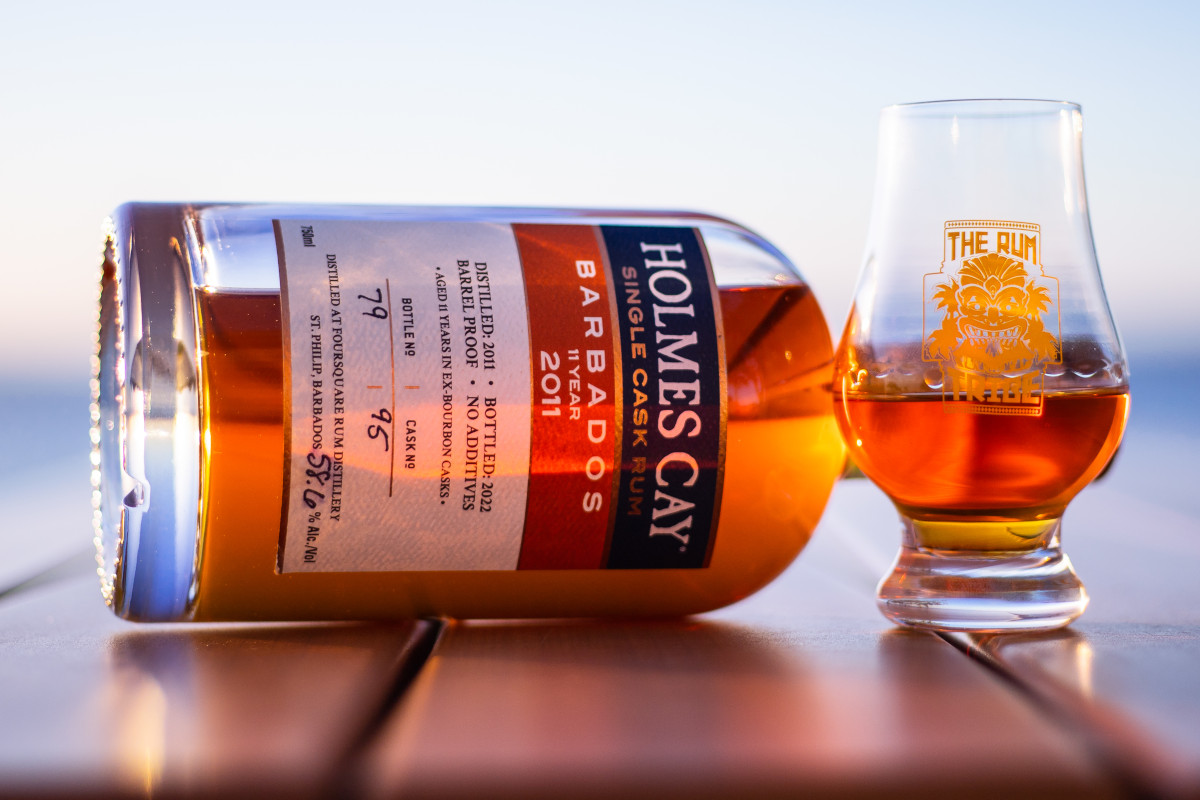 Our Tasting Notes
Nose: Masses of funky esters on the nose here. It's equal parts banana lollies, crème brûlée, model airplane glue and sawdust.
Palate: Lovely, mouth coating oiliness. Mangos, lychees, star-fruit banana and even some maraschino cherry here in a huge tropical fruit salad, served with a big dollop of vanilla whipped cream.
Finish: Interestingly 'crisp yet creamy' finish here. Creamy caramel tart fades out to white pepper on the sides of the tongue.
This is Foursquare's mild funk in all it's glory right here. Those funky banana and cream notes with just a touch of model glue point right to this legendary Caribbean rum distillery.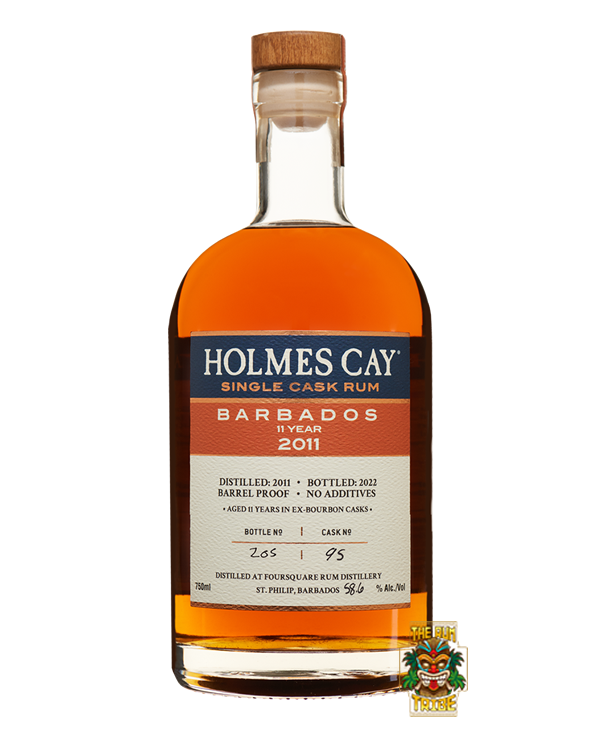 From Holmes Cay
Hello Rum Tribe…Greetings from New York USA! This is Eric Kay with Holmes Key, and we are here to bring you, our next rum for Australia's release.
We've got the Barbados 2011 from the wonderful Foursquare distillery in Barbados. I think at this point, everybody in the world knows Foursquare and Richard Seale, and what an amazing job he does with rum down there.
Uh, this rum spent five years in Barbados, then took a boat ride up to Liverpool where it spent another six years aging and then we brought it over the ocean once again to New York where we bottled it at full cast strength. I know you're gonna love this one, all of your foursquare goodness, the butterscotch, the caramel, the molasses. Um, this is just one of my favourite rums and I think you guys are gonna love it too.
TASTING NOTES
Nose: Brown sugar, vanilla
Palate: Tangerine, black pepper and toffee
Finish: Oak and Christmas spices
About 
Holmes Cay
Holmes Cay (pronounced 'key') Rum curates a continuously evolving collection of the best small-batch, limited-edition rums from all over the world. Single Cask selections are aged in cask, while Single Origin editions are younger single expressions or blends.
Founder Eric Kaye — a lover and collector of rum as well as a lifelong entrepreneur — started with a clear vision of the spirit's wide open potential. His purpose for Holmes Cay is to give spirits lovers access to great rums that they can learn about, collect and savour.
In the US, the rum category is still largely defined by dated references, tropical themes, and limiting cocktail programs. The opportunity to lead authentic elevation of the category nevertheless exists. Rum is not only about pitchers of pina coladas or Tiki Tuesdays, because like any expertly made spirit, the right rum can be savoured and explored with great pleasure.
Holmes Cay was founded to help spirits lovers discover the exciting diversity of rum flavours by curating a wide variety of rum profiles. All are made with expertise and without short cuts. Holmes Cay is a modern take on an aged product — One that lets the authentic, unadulterated beauty of rum shine through. When you see Holmes Cay on the label, you know the liquid and its source have been carefully chosen to ensure that the flavours showcase the very best of their home distilleries. Each Holmes Cay product is an expression of craftsmanship and quality ingredients. Each needs no embellishment or additives.
Holmes Cay focuses on bringing special, limited-edition casks from respected and up-and-coming distilleries that are difficult or impossible to find in the United States with its Single Cask rum line. As with any high-quality aged spirit, these rums cannot be replicated once they've been depleted. With recent additions to the more accessible Single Origins and blends, Holmes Cay is about finding the best rums of any age in the world and sharing them for as long as they last.