Lord Byron 'Red Wine Super Cask' – March 2023

After a COMPLETE SELL OUT Last Year, Lord Bryon is back! A SINGLE CASK bottling of a Red Wine 'Super Cask' specifically chosen by the Rum Tribe, pure single origin rum from one of the legends of Australian Rum.
Now, last years Lord Byron 'Members Extra' release was super limited and completely SOLD OUT and that rum went on to win DOUBLE GOLD at the Melbourne Rum Awards and a SILVER at the Australian Rum Awards.
This month, after months of planning, waiting and travelling to sample casks – we are proud to release another 'Super Cask' of Lord Byron Pure Single Rum – and this time an outturn big enough for the whole Tribe to get some.
The Lord Byron Rum Distillery operates close to the heart of Byron Bay and Brian and this crew operates with the 'Byron' mindset when it comes to their products. Pure, single rum … just as nature intended it. And as Lord Byron Distillery's mantra goes – 'You Will Taste the Difference'. In fact, Lord Byron Distillery was the first Australian Rum distillery to release Pure Single Rum under the internationally recognised Gargano classification system.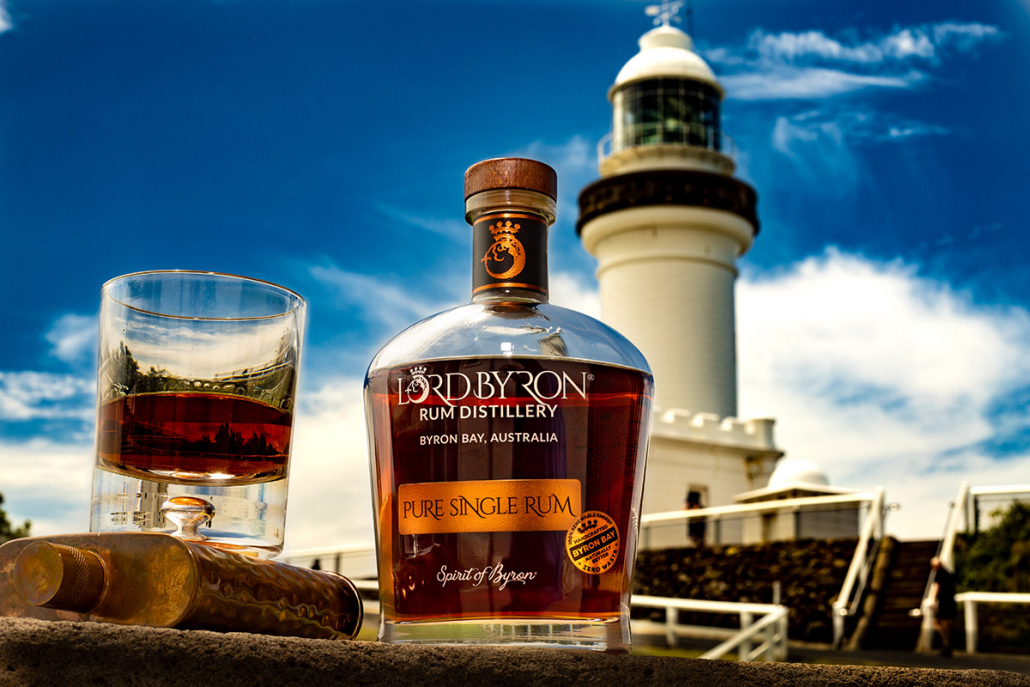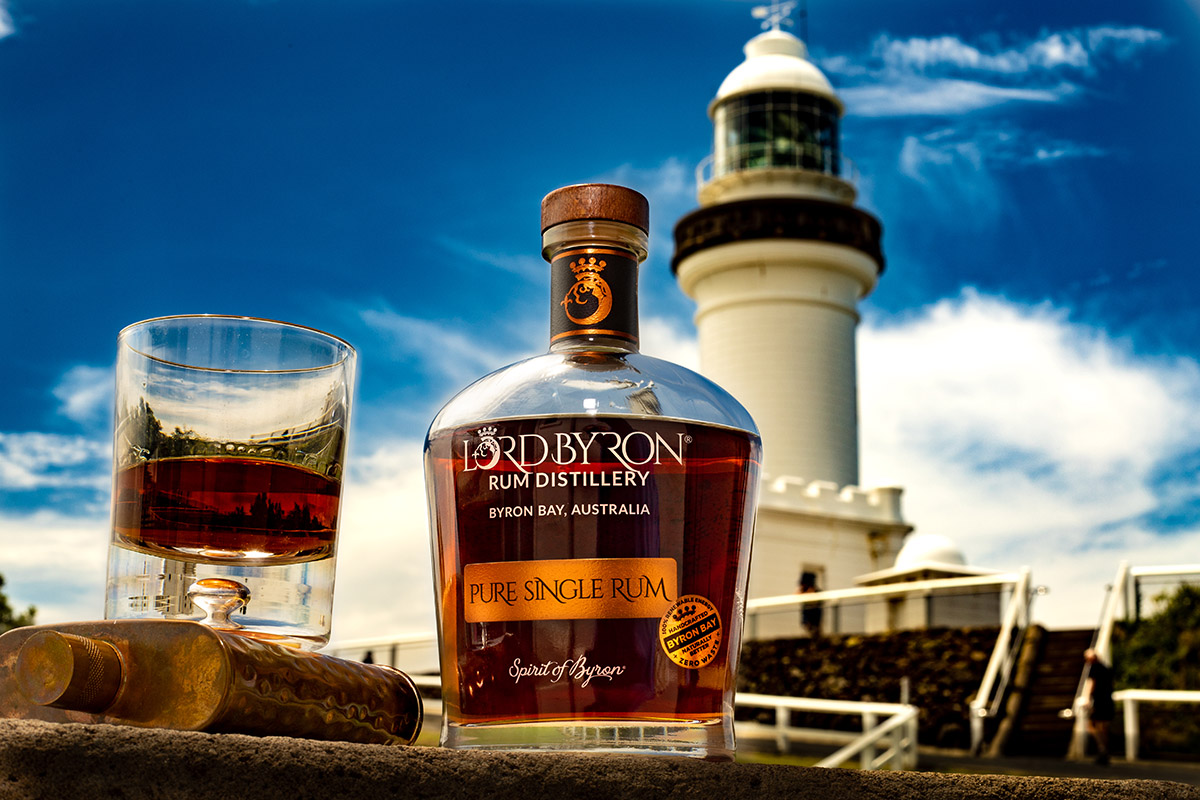 Lord Byron's pure, single cask rums are produced using local molasses (from the same local farmer cooperative-owned sugar mill that Winding Road Distillery buys its cane juice from) and spring water from the family dairy farm just outside Byron. The fermented 'beer' is then double copper-pot distilled and put away in oak to mature. Nothing is added – apart from some spring water to achieve the desired abv. In this case – the rum has been matured in a 'Super Cask' from Andrew Young's YN Oak Cooperage. The 'Super Cask' is a patented cask refurbishing process involving ex-shiraz casks from Seppeltsfield Winery in SA.
Not only are Lord Byron's rums 100% natural but they also pride themselves on running the distillery as a sustainable enterprise. 100% renewable power, spring water, and the 'waste' products of the distillation are fed to the Restall family's dairy cows as well as made into liquid fertiliser. The distillery also boasts 'zero-discharge' in all its operations. It's like, totally eco-friendly, man!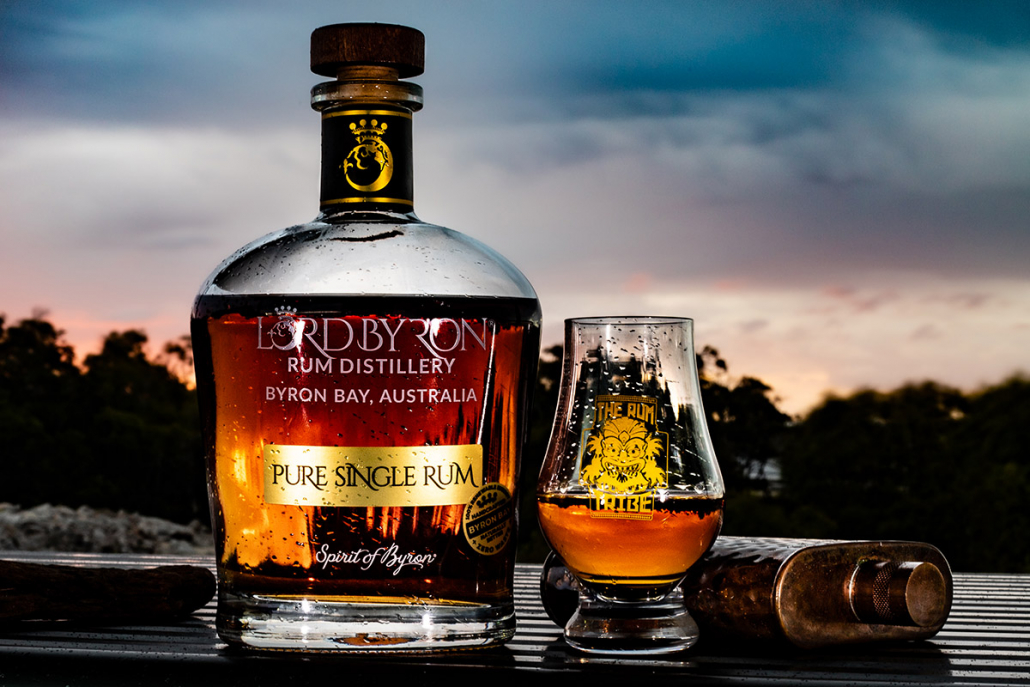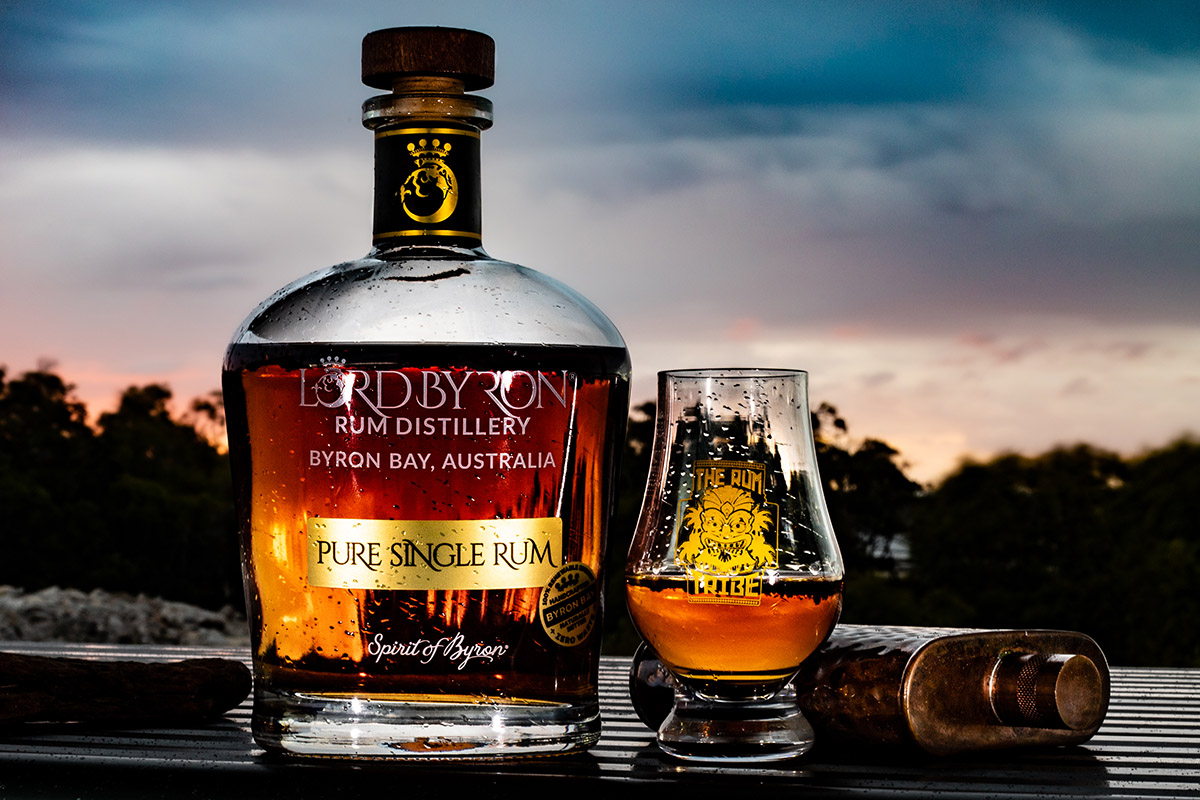 Our Tasting Notes:
Nose: massive dried fruit vibes strait away at the pour. After it's left sit for a few minutes, a dusty, clove-ey funk becomes apparent. Very inviting – do I have a sip… or another sniff?
Palate: Thick and rich and oily in the mouth. Warming – but definitely not spicy. Big spiced stewed fruit – currents, figs, dates and prunes in overdrive… cloves, nutmeg and liquorice bullets.
Finish: The finish really lives up to the promise made y the initial nose. It's just divine – big and chewy, waves of the sweet fruits and spices with sharp, dry coffee notes in between. Warm, lovely caramel and clove-ey notes still lingering minutes after.
This is a sensational rum that really lives up to the promise made by it's rich colour and thick leggy-in-the-glass viscosity. Big, fruity, round and rich across the nose, palate and finish – it really just keeps on giving and giving. I doubt you're going to want to mix this one – but if you do, some good ginger beer and loads of ice makes it a killer Dark and Stormy on a bright and balmy summer arvo.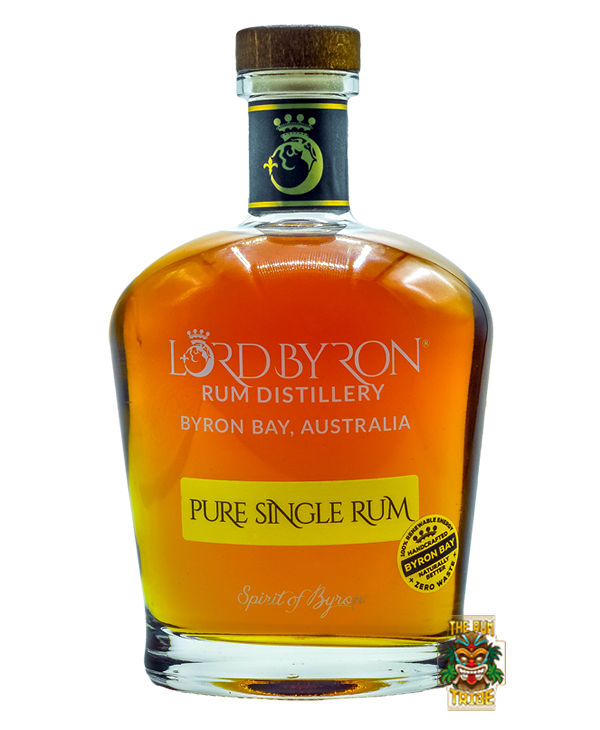 FROM LORD BYRON
Lord Byron Distillery is one of a small, passionate group of artisan distillers from around the world dedicated to making real Rum. We help discerning customers enjoy spirits that are naturally hand crafted in our family owned 100% renewable, zero waste distillery in Byron Bay. We are the only distillery in Australia to have ingredients listed on our labels and confirm that all our drinks are free from artificial flavours or colours. We do things we love, with people we love in a place we feel is paradise.
We were the first Australian Rum distillery to release Pure Single Rum under the internationally recognised Gargano classification system. Our artisan distillers hand make our own ferment from local molasses and filtered spring water, prior to it being double batch distilled in pot stills. We mature our premium Rums in quality oak casks, not vats, in the same region where the cane is grown. All this takes time and costs more, but we believe this is the only way Rum should be made.
This Rum that was chosen by the Rum Tribe, has been matured in a refired red wine cask for three years. We bottled it at 52.5%, very close to cask strength. This is an exceptional sipping Rum that delivers beautiful caramel, chocolate, liquorice and raisin flavours perfectly complimenting the cleanliness of the double distilled spirit.
You will taste the difference. This is the Spirit of Byron
ABOUT LORD BYRON
The earliest record of the Restall family in Byron Shire dates back to 1897 when Jack Restall was the local butcher in Billinudgel. Although this fact wasn't discovered by Brian and Helen Restall until recently, it explains why they have always had a deep sense of affinity with the area and to traditional trade and craftsmanship.
For several years, Brian was the CEO of Cape Byron Power, a local Northern Rivers' 100% renewable electricity generator located adjacent to the local farmer owned sugar mills at Condong and Broadwater. It was within this role, Brian came to realise that almost all of the food-grade molasses, created by the local sugar mills, was used for cattle feed. Given the sub-tropical environment of the Northern Rivers region, Brian and Helen felt that there was clearly a higher and better use for a small part of this local molasses.
Brian and Helen have travelled extensively and worked around the world. Brian loves dark spirits and Helen is passionate about light spirits. Together they strive to create a small-batch, handcrafted range of spirits that aims to deliver a superior tasting experience. They are members of the Australian Distilling Association and have been trained and mentored by Bill Lark's team in Tasmania – Bill, being the first person in 153 years to get a micro-distilling license, and is affectionately known as the "Godfather" of the craft distilling market in Australia.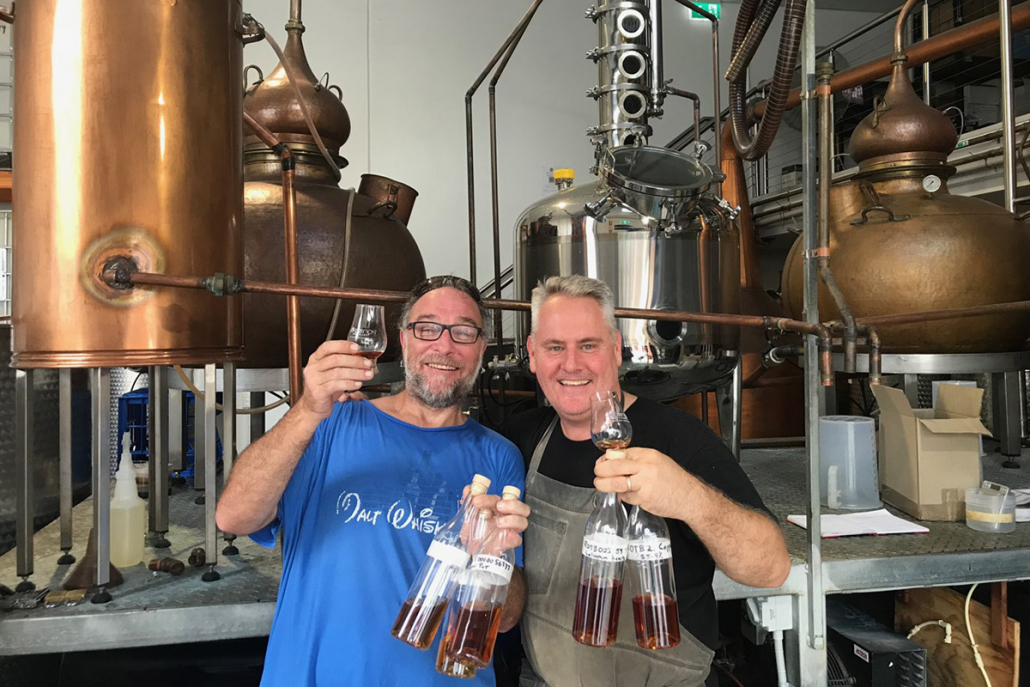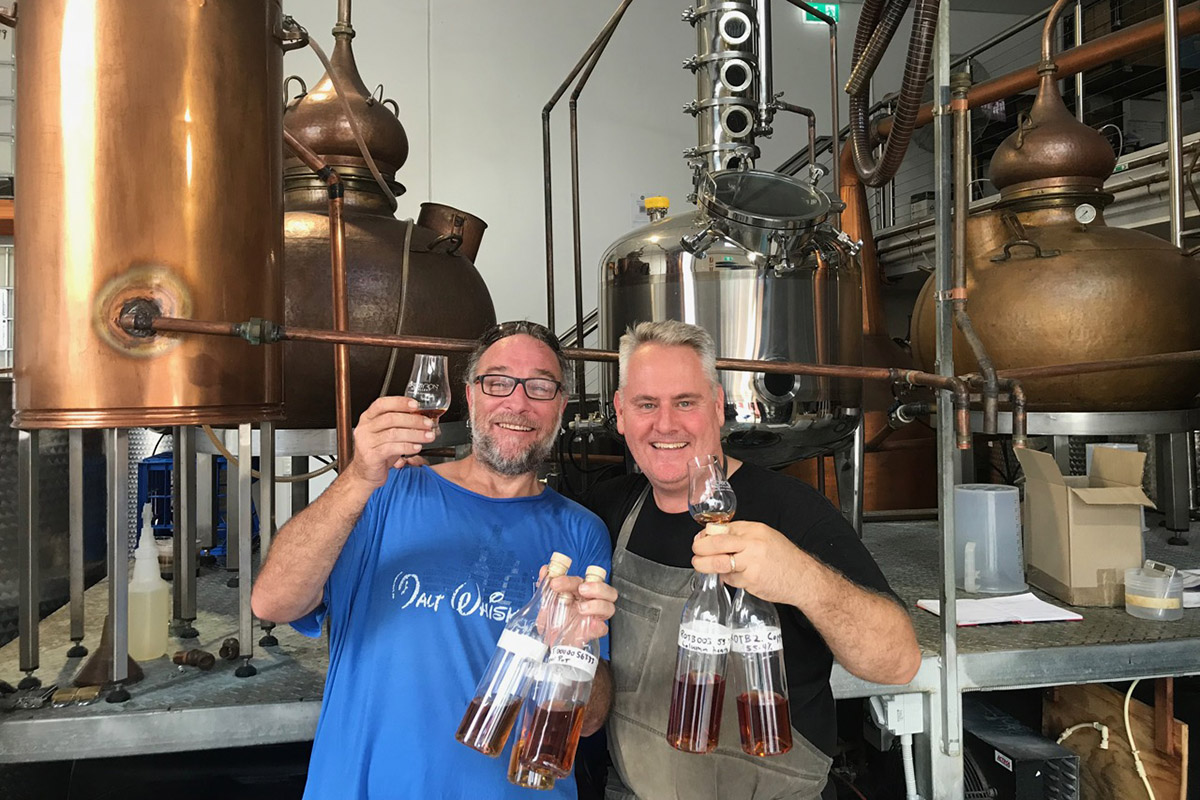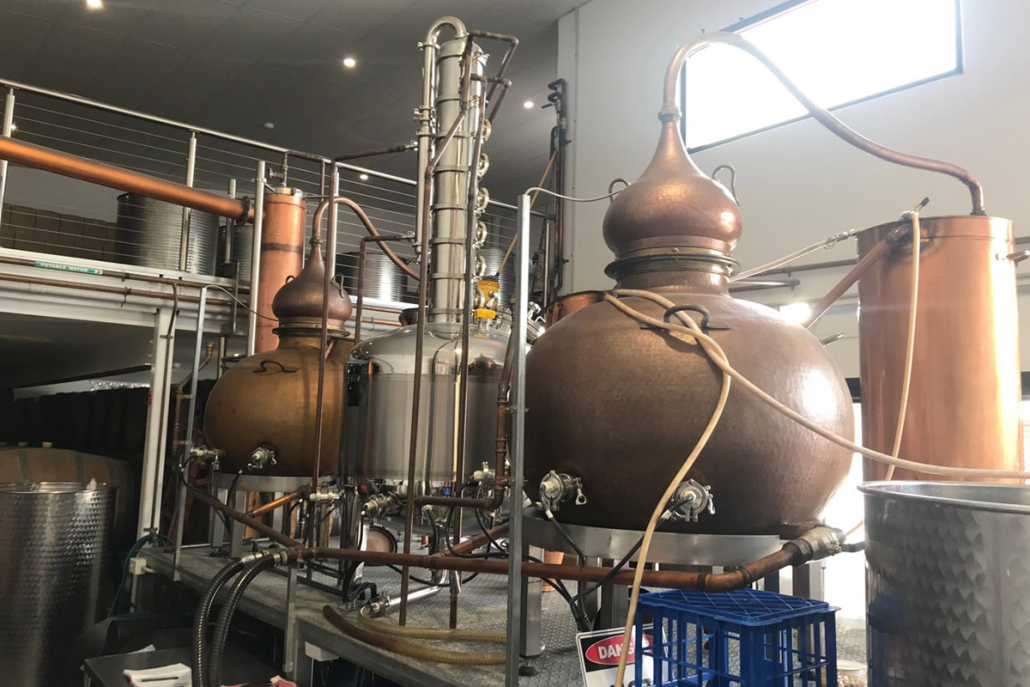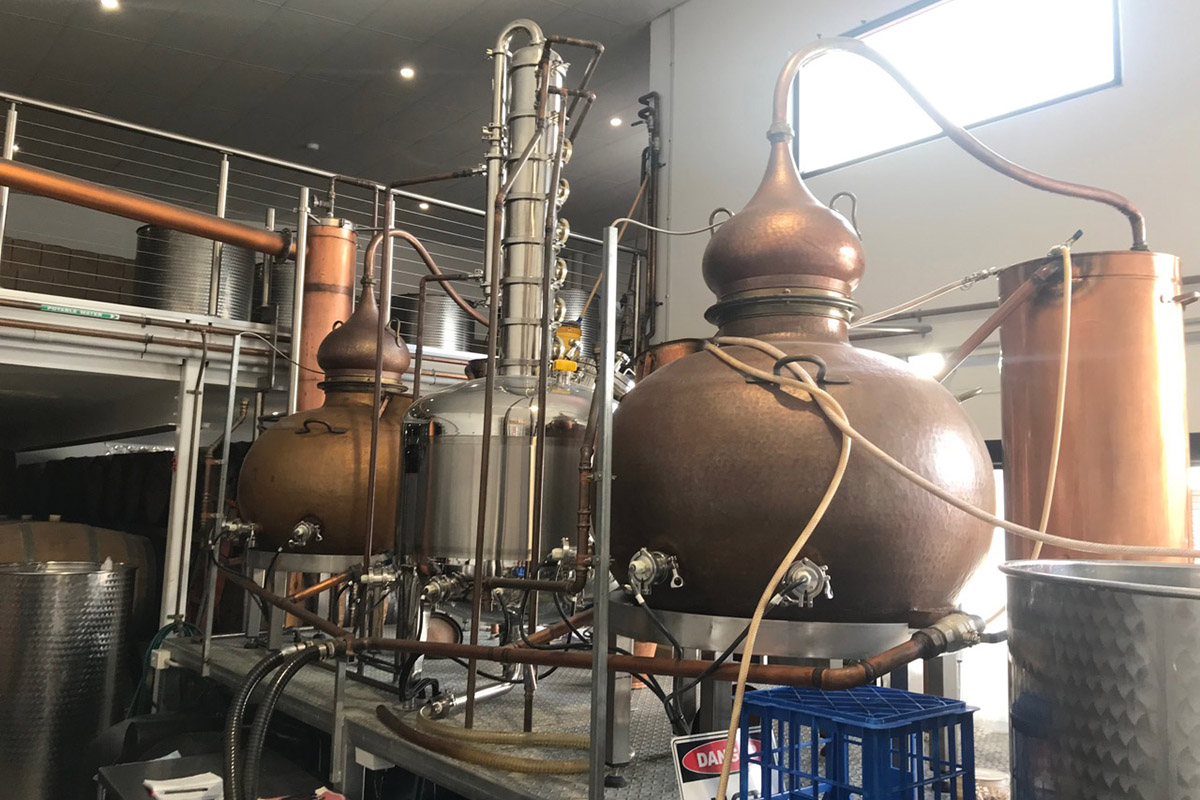 https://rumtribe.com.au/wp-content/uploads/2023/02/Lord-Byron-Header-2.jpg
405
1030
admin
https://rumtribe.com.au/wp-content/uploads/2022/01/Main-Logo_Border.jpg
admin
2023-02-25 13:46:28
2023-05-09 11:29:11
Lord Byron 'Red Wine Super Cask' – March 2023