Let's get our Christmas RUM on! Boy-howdy do we have an exceptional Christmas sipper for you! A 15 year old, ex-bourbon barrel Solera aged, molasses-based rum, column distilled in various Caribbean distilleries then matured in the Dominican Republic – Exclusive in Australia to The Rum Tribe with only 2000 bottles existing worldwide, the Opthimus Oporto 15 year old is nothing short of a Christmas rum miracle!
A beautiful, lush, and fruity drop with a summer-time ABV of 43%. This is absolutely perfect for sipping over a big Christmas spread – hot and traditional OR cold seafood, cuts and salad. Whatever way you roll at Christmas, the Opthimus Oporto 15 will fit right in. Straight up, over ice, in a tall glass with your favourite mixer – or get creative with your best cocktails. From the rum angle at least – Christmas. Is. Sorted.
The Dominican rum producers Oliver and Oliver need no introduction here at The Rum Tribe. We've featured other brands in their stable of rums before – and we still get requests for more of the 'Exquisito'. Sadly, supplying is easier said than done with this mob as their products are in huge demand worldwide.  So, when we were offered the Australian allocation of their latest 'Opthimus' release – we naturally jumped!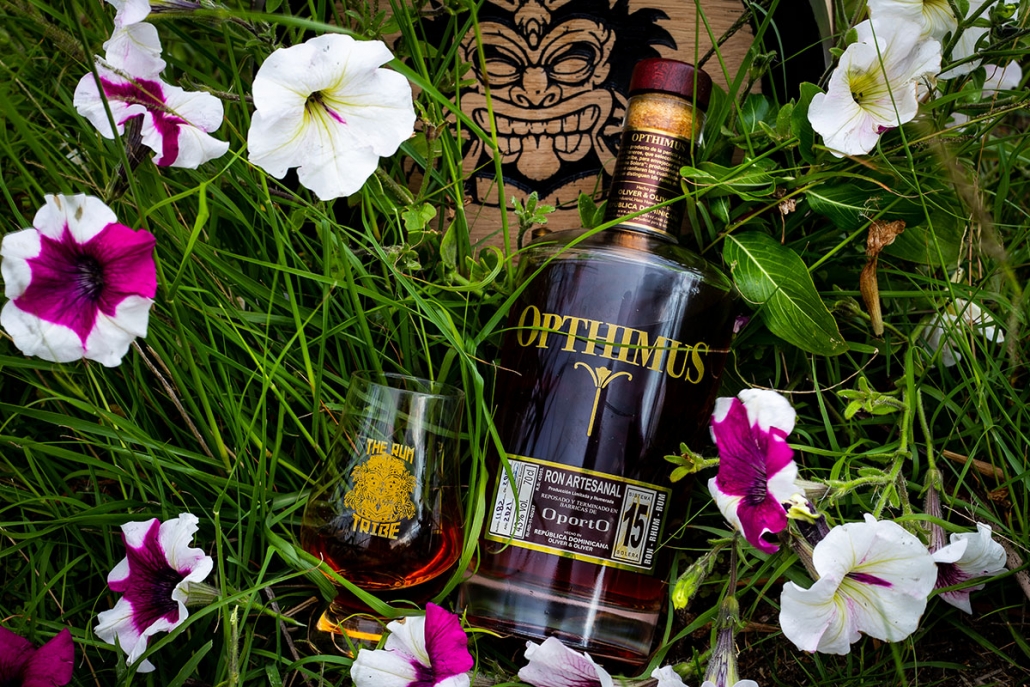 We must make it clear that Oliver and Oliver does not distil their own rum. They buy spirit from the nearby Caribbean producers and then age these spirits themselves in the Dominican Republic. They use traditional Solera systems to produce their rums, and the Opthimus Oporto 15 is no exception.
The Opthimus Oporto 15 is a Solera aged, 15 year old, molassas-based rum, column distilled in various Caribbean distilleries then matured in the Dominican Republic. Aged in an ex-bourbon barrel Solera, then finished for 6 months in an ex-port cask.
It is produced in periodic releases and this is the very latest (2021) release. Only 2000 individually numbered bottles of this have been made available worldwide. It's only because Oliver and Oliver knows how much the Rum Tribe loves their rum we got any at all this time! It's nice to know we're being treated as a market all of our own! Gotta supply the Tribe!
We've found that the Opthimus Oporto 15 does, appear to have some sugar added at 29g/l.  Now some of that will be from the port cask finishing, but it is not a 'pure rum' – it's known as a 'gold rum'. Don't get us wrong, it's a lovely rum, but Oliver and Oliver do appear to use some sugar or colouring. We're letting you know because we firmly believe you should know what you're getting. If the labels won't tell us we will attempt to find out. We maintain that there is nothing inherently wrong in putting sugar in rum (and spices as well for that matter) – after all, it's been done for centuries, but we stand firmly in the 'transparency' camp and believe all manufacturers should provide transparency in their packaging/labelling of their products – so we know what we're getting.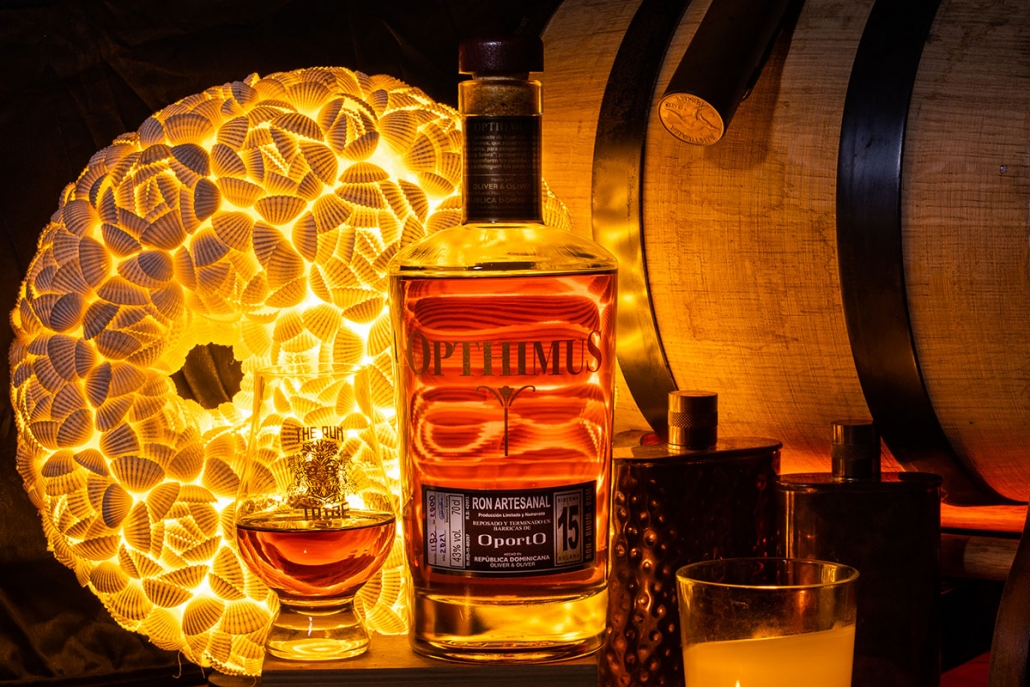 Our Tasting Notes:
Nose: Mocha frappe, rich honey and salted caramel. Some bright floral notes behind it all and the whole lot under a thin veil of oak.
Palate: Lovely, syrupy mouthfeel with dark chocolate, more of that rich honey and also toasted coconut with just a mild suggestion of pepper-spice there as well.
Finish: Rich and satisfying – the sweetness lingers and fades just in time to pour your next one!
On the whole the Opthimus Oporto 15 is a very 'rounded' rum with no 'pointy' flavours or smells – rich and refined as the solera method does so well. Certainly a sweet rum – but no overly so. Easy to drink strait up, and wonderful with a little ice on a hot summers day. The chocolate notes would sit well in a milk-based cocktail methinks… hmmm… now there's a thought!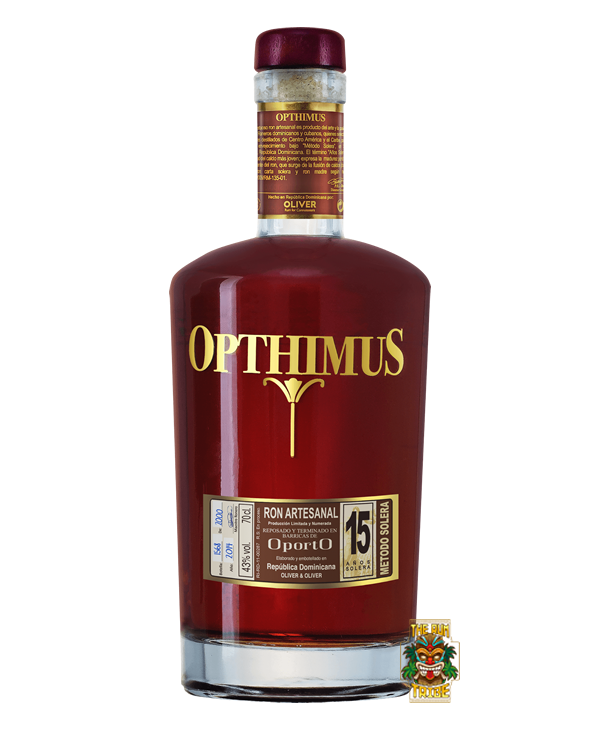 FROM OLIVER AND OLIVER
Its appearance is a very old cognac or brandy, its exquisite aroma and pungent nose is product of the complexities of alcohol and very mature malts. Its contemporary style makes the presence on the palate flexible and friendly. It is full and deep with a long breath. A lavish rum!

Colour: Dark gold
Nose: Vanilla and toasted wood
Palate: Incomparable fusion of flavours, which include molasses, grapes and aged wood
Finish: Well balanced and persistent
The O&O Cuban Rum Maestros make a choice of which alcohols they consider to be the finest and obtain selected ultra-fine alcohol from distilleries in Panama, Guatemala, Nicaragua and Dominican Republic as well as medium alcohol or malt from Trinidad & Tobago and other distilleries in the French and English Caribbean Islands.

The exceptional barrels are brought to the bodegas for rum aging in the Hato Nuevo valley, located in the rural area of Santo Domingo, Dominican Republic.
They age, blend and fusion the different distillates and place them to mature in Tempranillo and Bourbon barrels, under the traditional solera method.

Opthimus rums are distinguished by their quality, aromas and flavours. They are amongst the most highly awarded in the world and have been receiving impressive results from competitive tastings worldwide.

The special finish rums are placed to finish for approximately six months in barrels that were previously used to age Malt Whisky, Sherry or Port. Once the finishing process has commenced, the rum is bottled and the label indicates which cask the rum was finished in.
ABOUT OLIVER AND OLIVER
Cuba has always enjoyed a reputation as one of the world's foremost producers of rum. In the late nineteenth century some of the finest examples of Cuban rum were being produced by the Oliver family.
Juanillo Oliver, a Catalan and Mallorcan, arrived in Cuba in the mid-nineteenth century as a Spanish soldier, establishing his family on the island. After finishing his military service, Oliver decided to settle, in an area that later became known as Oliver, near the town of Las Placetas.
It was here that he and his family began to cultivate tobacco and sugar cane. The Oliver family soon began handling, storing and selling their traditionally grown products. They soon the built a mill to grind sugar cane for the production of sugars and alcohols, and Juanillo soon found himself creating local, artisanal rums and brandies.
The Oliver family's name was soon synonymous with the finest central Cuban rums and cigars. That was to change as revolution gripped Cuba.
During the War of Independence, separatists attacked and burned farms and destroyed the famous Oliver family distillery.
After independence was achieved in Cuba, the Oliver family abandoned its sugar cane production business, instead focusing on the cultivation and production of tobacco and other businesses and agricultural activities. They continued peacefully until 1959, when revolution again struck Cuba.
In the years following 1959, many members of the Oliver family fled Cuba and their descendants spread throughout Europe and the Americas. It wasn't until, in the late nineteen eighties, a member of the new generation of Oliver descendants returned to Cuba. Pedro Ramon Lopez Oliver's curiosity led him to explore his family's history. While poring over the family archives and papers, Pedro discovered the original formulas developed by the Oliver's for the production of unique, hand-crafted Cuban rum.
Encouraged by his discovery, the descendants of Juanillo Oliver committed themselves to reviving the rum brand that had disappeared in the violence of revolution. In the early nineteen nineties Pedro and the wider Oliver family began to develop their rums, this time in San Francisco de Macoris in the Dominican Republic. It was here that Oliver and Oliver – named after its rediscovered Cuban ancestry – was born.
The Dominican Republic shares many of the same characteristics of climate, topography, and geology as Cuba and was chosen as the ideal country in which to resume the manufacturing of this previously lost Cuban-style rum. The family operated producer sought the advice of a group of Cuban Maestros Roneros who were living in exile in the Dominican Republic at the time. These Maestros Roneros Cubanos brought with them decades of experience in the production of Cuban rum, and became the ideal artisans to help reawaken the Ron Cubaney name.
Cuban experts were hired to help create the new plant for the production of rum in the pure, traditional Cuban style. The Oliver family had recreated the same process, heritage and formula used in the nineteenth century. Those techniques are still used by the present Maestros Roneros Cubanos and technicians. The plant began by purchasing 100,000 litres of distillates that had been aged for 15 years from a Demeraran source, forming the first stock produced under the new Cubaney name. This was the basis of the 'mother rum' of their Solera and the single point of origin for the rums being enjoyed today.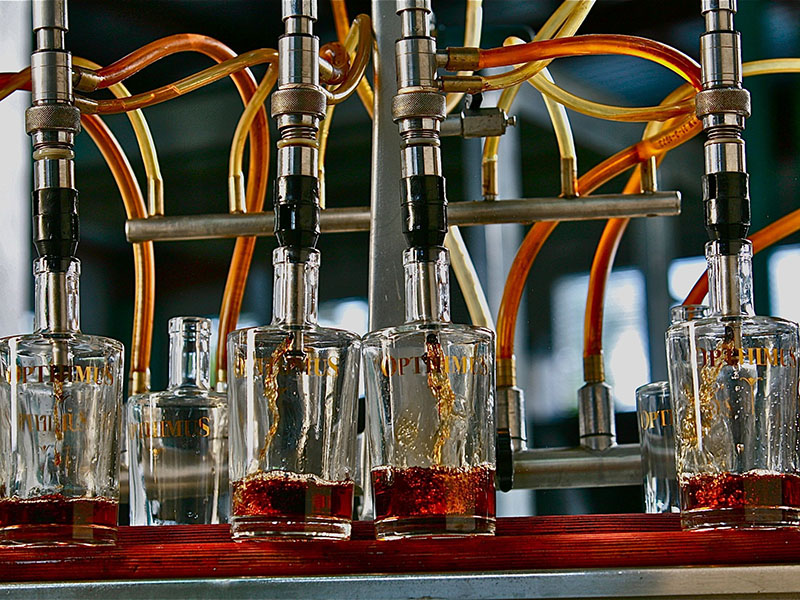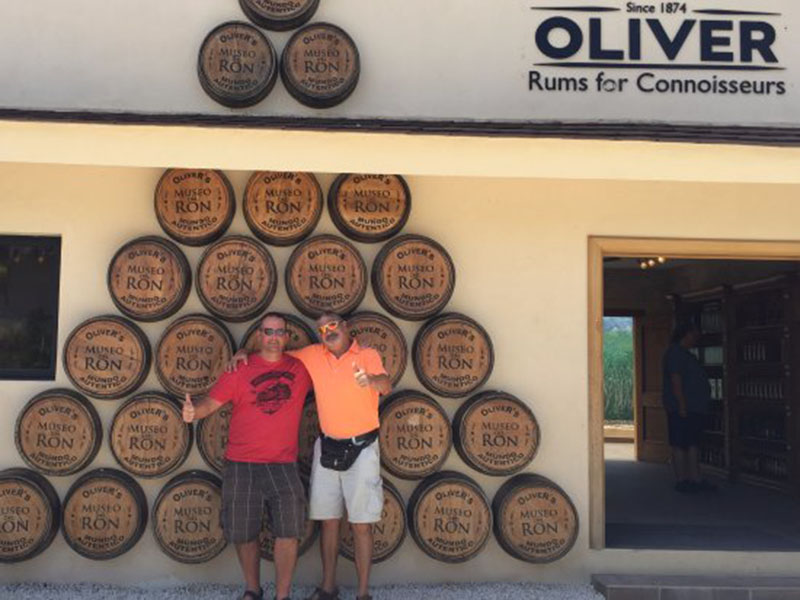 https://rumtribe.com.au/wp-content/uploads/2021/11/Opthiumus-Header-1.png
405
1030
admin
https://rumtribe.com.au/wp-content/uploads/2022/01/Main-Logo_Border.jpg
admin
2021-11-24 13:09:46
2021-12-24 09:37:39
Opthimus Oporto 15 year old – December 2021