HUSK Pure Cane 50 – March 2021

For March we go completely left (sugar cane) field and have an amazing drop for the Tribe that defines 'farm to bottle' from one of Australia's leading distilleries. A spirit that is as pure as it looks in the bottle and has to be made with only the freshest sugarcane, hence is only made and released once a year.
Be warned, the crystal clear nature of this belies the absolute flavour monster that it is. Once you crack the top, the nose will instantly let you know you're in for something very special – even lifechanging! We are absolutely tickled pink to be offering the very latest release (Batch 3 – 2020 Cane Harvest) of Husk Distillers legendary 'Pure Cane 50' – even before the distillery itself does!
For those who haven't tried a pure, unaged agricole before – be prepared to be amazed! This is a sweet, sweet treat that exudes funk and cane sweetness.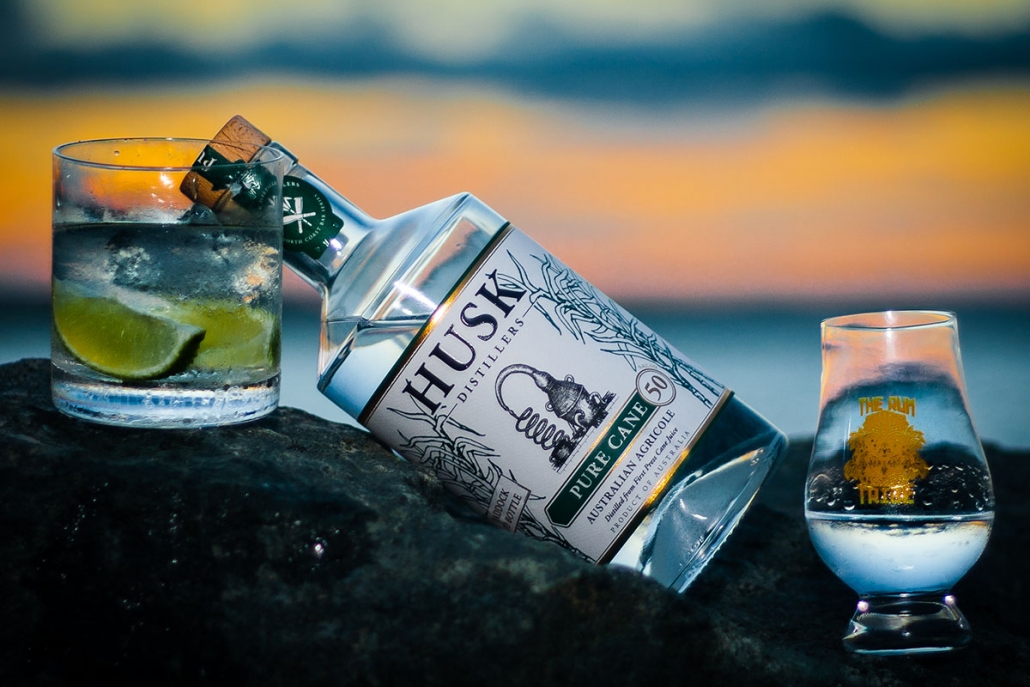 The Pure Cane 50 is the big (and I mean BIG) brother to Husk's Pure Cane. The 'standard' Pure Cane is 40% – but the 'Pure Cane 50' is (as the name suggests) sold at 50% ABV giving the otherwise delightful 'Pure Cane' the kick in the pants it needs to really get that sweet and funky vibe!
The Agricole style of rum (based on the fermentation of fresh sugar cane juice rather than molasses) is the lesser known brother to most of the rums we Aussies tend to drink en masse. It must be made from fresh sugarcane juice and so is seasonal to produce. We've featured Agricole style before (the fabulous 'Iridium X' from Mt Uncle is one example) but we've not released an un-aged agricole before. Apart from being rested for 'several months' – the Pure Cane 50 is pretty much as it comes out of the still (100% column still for this release). In this context, unaged means it has spent exactly zip, zero, nada time in a barrel. No time in wood means no colour transferred to the spirit – hence it's totally clear and without colour. The Pure Cane 50 is distilled, then left sit to 'rest' a month or so in totally inert containers before being diluted to the required strength and then bottled. SIMPLE!
Yep, unaged Agricole is definitely a blast right out of left field for those who have never experienced it before – and this Husk Pure Cane 50 is an absolutely brilliant example of the style. What's more – the Rum Tribe has got the scoop on yet another fantastic product – yes, we're proud to be the first in Australia to offer this 2020 harvest Pure Cane 50. We've even got to market before the distillery itself! :)
Check out the HUSK Cocktail Booklet!
Our Tasting Notes:
Nose: Fresh cut cane at first with a funky over-ripe tropical fruit note that really stands out. A touch of lipstick there as well in-behind it all plus a 'mystery note' that I cannot quite place!
Palate: Sweet, fruity, with some spice. Coats the mouth nicely with a big sweet burst of tropical fruit, a little spice and a weirdly (in a good way) astringent note that really gets in behind the tongue.
Finish: Sweet and long, rolling through a tropical orchard with older fruit left on the ground.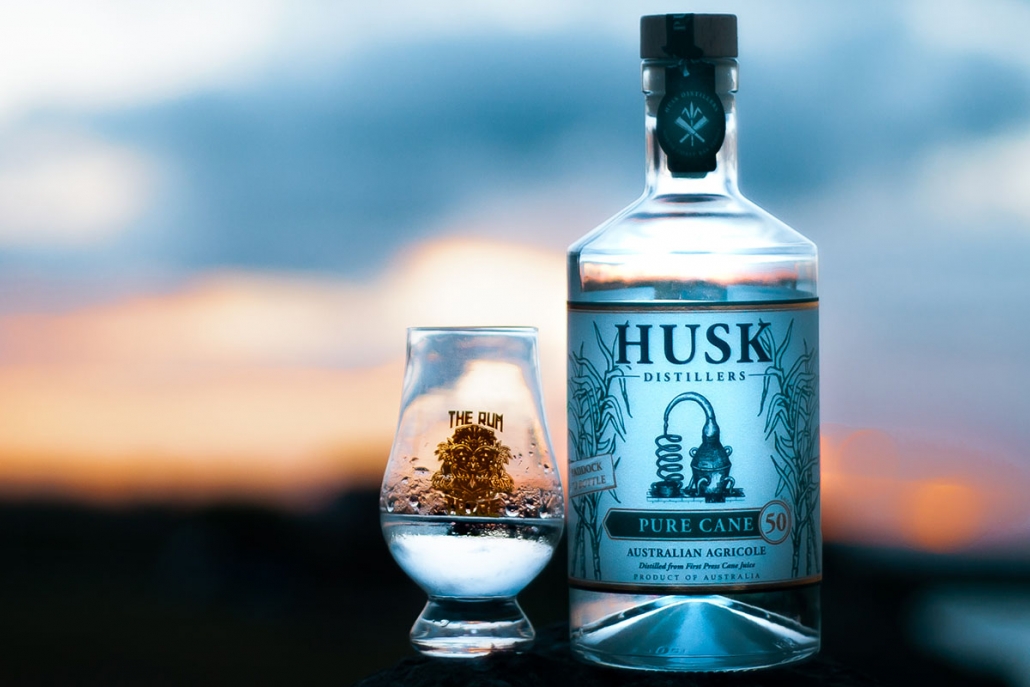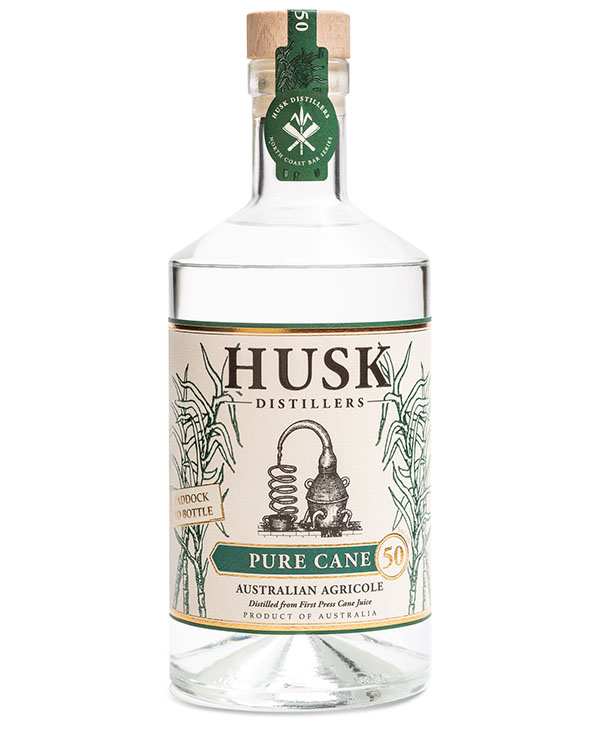 FROM HUSK
This paddock to bottle spirit was made from sugarcane harvested towards the end of the 2020 season.
Pete harvested the sugarcane from the paddocks behind Husk Distillery and brought it to our sugar mill where Anthony and the team were waiting to extract the first press juice.
The fresh, vibrant juice was pumped straight into the distillery where our yeast got to work turning the highly concentrated sugars into alcohol.
The rich aromas and complex flavour compounds that developed in the fermentation reflect our unique terroir and the specific growing conditions of 2020.
These flavours concentrate in the distillation – for this batch, Pure Cane 50 was column distilled in our Forsyth still.
The distilled spirit was collected and slowly reduced, rested and gently stirred for several months to marry and preserve those bold characteristics.
Rum lovers will best enjoy this full flavoured cultivated cane spirit in a punch, a daiquiri or a piña colada.
Those who enjoy the sweeter things in life can also mix Pure Cane 50 with ginger beer and a squeeze of lime.
We hope you enjoy Pure Cane 50 – the new taste of Australian rum.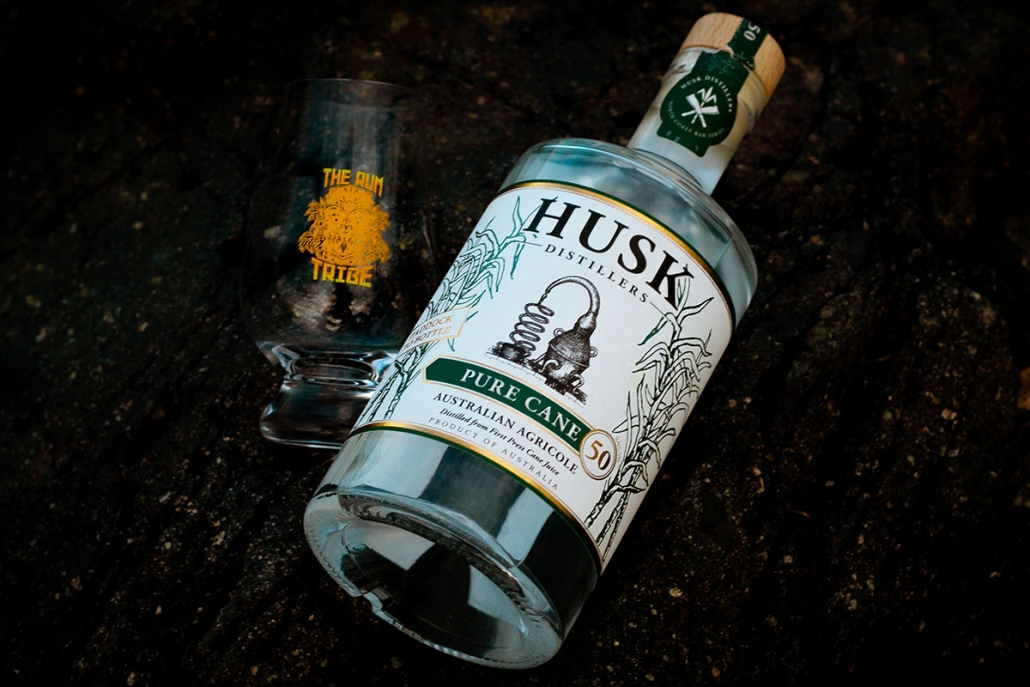 ABOUT HUSK
Husk distillery is a little different from most distilleries in Australia in that it practices a 'farm to bottle' philosophy. Sugarcane is grown at the distillery specifically for their rums. It's this attention to detail that makes Husk a truly exceptional producer of quality spirits (most importantly… RUM!).
In 2012, Paul and Harriet Messenger decided that diversifying their cattle and sugar farms income streams would be a sound business idea. The fact that both of them are in love with Caribbean rums, and they were already growing cane on the farm made the decision to move into distilling a pretty easy (although nerve-wracking I'm sure) one. And so they set up a small distillery in a farm shed to begin learning their new craft. (See pic of small green shed in pics form Husk)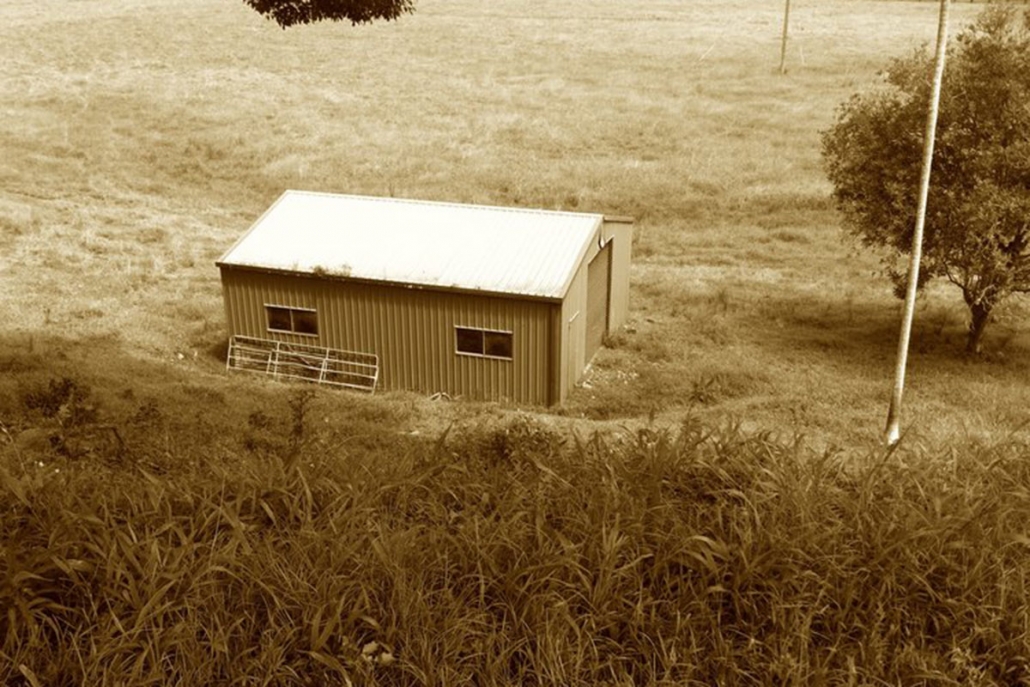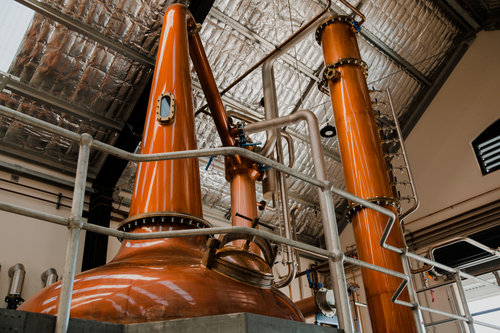 Only a few years later is was readily apparent that their distilling business had outgrown the tiny shed that started it all – and they decided to 'well' get on with expanding. Not only making rums at this stage – but also gins. In fact, their 'Ink Gin' has become a best seller in Australia (and with good reason). And so in 2016, construction of a whole new distillery (complete with cellar door, bar and barrel house) was begun.
After 2 and a half years construction – the new distillery centre was finally completed in 2019 and is not only a wonder of modern distilling – but an absolutely lovely building to boot. If you're travelling anywhere near Byron bay – it's definitely worth a detour!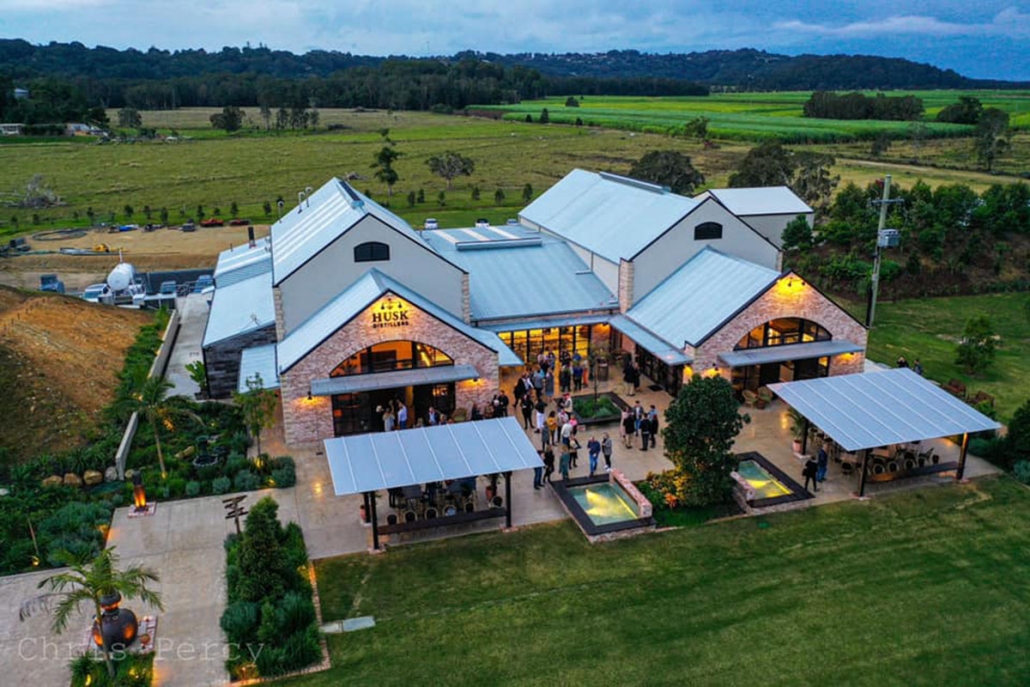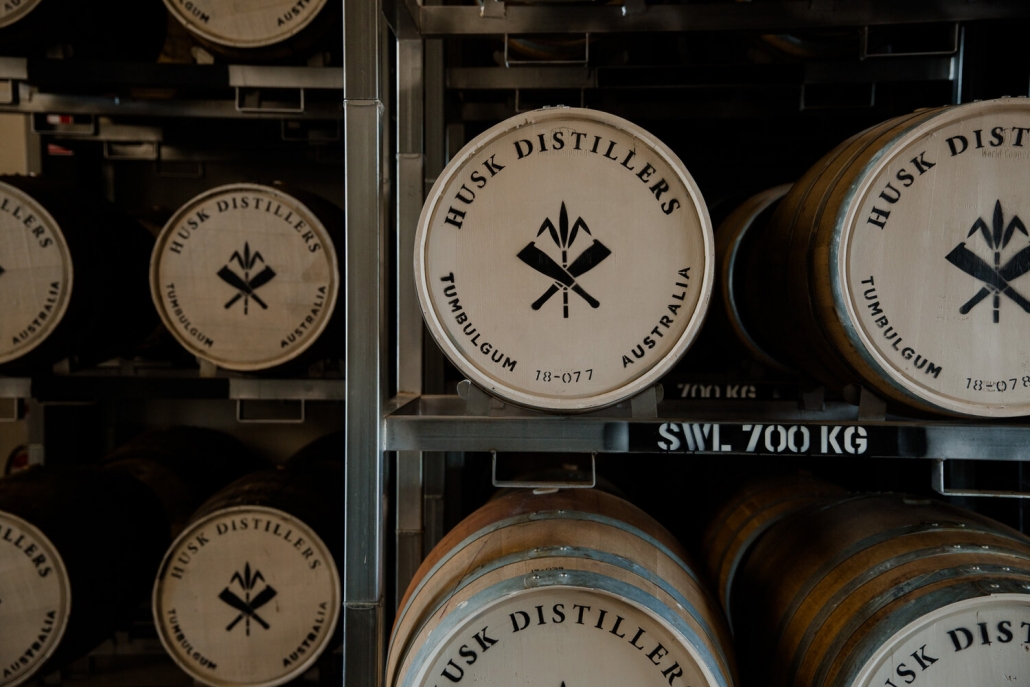 https://rumtribe.com.au/wp-content/uploads/2021/02/Header2.jpg
405
1030
admin
https://rumtribe.com.au/wp-content/uploads/2022/01/Main-Logo_Border.jpg
admin
2021-02-24 21:52:43
2021-07-15 13:25:27
HUSK Pure Cane 50 – March 2021