After a COMPLETE SELLOUT last year…It's back..but different! We are absolutely giddy to offer YET ANOTHER Australian first – this time a LIMITED RELEASE from North Queensland rockstar distiller (he even has the leather pants to prove it!) Mark Watkins and his acclaimed Mt. Uncle Distillery. The Iridium X
Last year we sold out completely within hours of Mark's Iridium X release. This month, we proudly feature the second of these ultimate 'barn find' rums, this time a 10 year old molasses-based rum. With the sugar cane grown in the rich, red, volcanic soil of far north Queensland (FNQ), distilled at Mt. Uncle Distillery then forgotten about to tropically age for 10 years in ex-red wine barrels on the tablelands outside Cairns.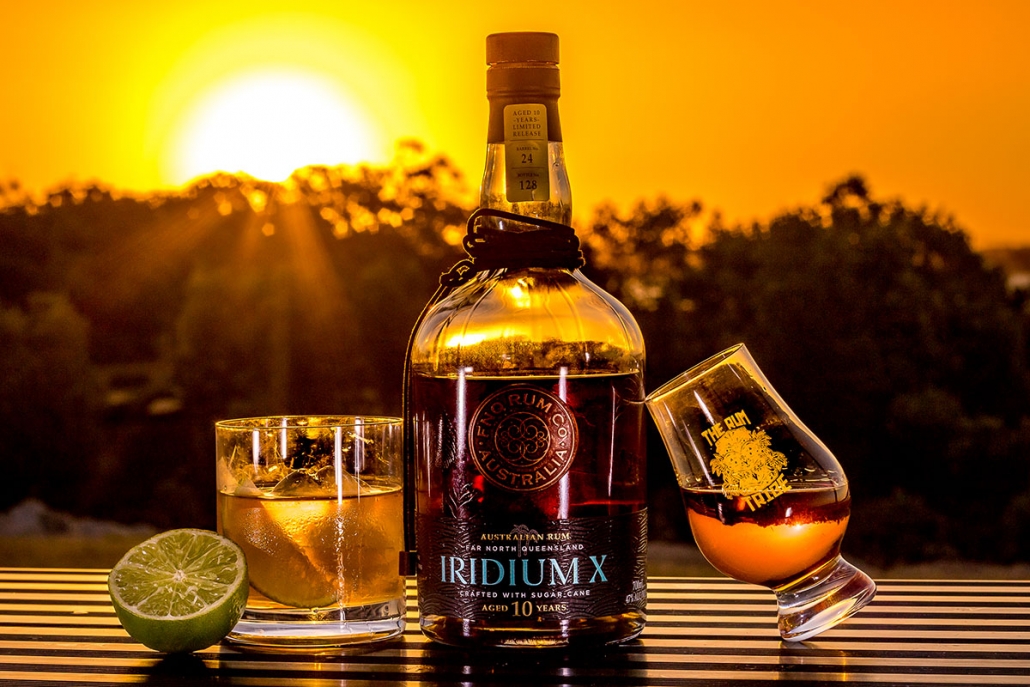 This is most definitely the last of the 'barn find' barrels from Mt Uncle – Mark has done a big stock take and tidy up since he stumbled across these barrels 18 months ago, and he confirms that there are definitely no more unexpected surprises! Like the first Batch (the Iridium X 'Gold') – this 2nd release of a molasses-based Iridium X is bound to become a collector's item.
The Mt. Uncle Distillery is an award-winning rum (and other spirits, including single malt whisky) producer, famous for their dual gold-medal winning 5-year-old Iridium Rum. Early last year, Mark found some barrels of rum that had been forgotten about for 10 YEARS! in the back of his bond-store. Some were made in the Agricole style (the first Iridium X) and some into Molasses-based rum (this Iridium X).
Back in July 2020 we were thrilled to be asked by Mark to release the rums he'd casked up and forgotten about for so long! The first of the Iridium X releases (the Agricole-style rum) was bottled and released to the Tribe exactly 12 months ago – and what an enthusiastic reception they got! Sold out in hours and we still get letters from members who have just opened theirs and can't believe they waited so long to do so.
10 SIGNED BOTTLES TO GIVEAWAY!
As a HUGE bonus we've got 10 bottles of the Iridium X signed by the legend, Mark Watkins himself, to give away! 9 winners will be selected at random (check your bottles for Marks autograph) and the first diligent member of the Tribe to spot the glaring mistake on the back label will win a signed bottle as well! (Post on our FB page when you spot it!)
After the multiple awards for the Iridium 5 year old, and the sellout of the last release of the Iridium X…you are going to want to grab these for your collection.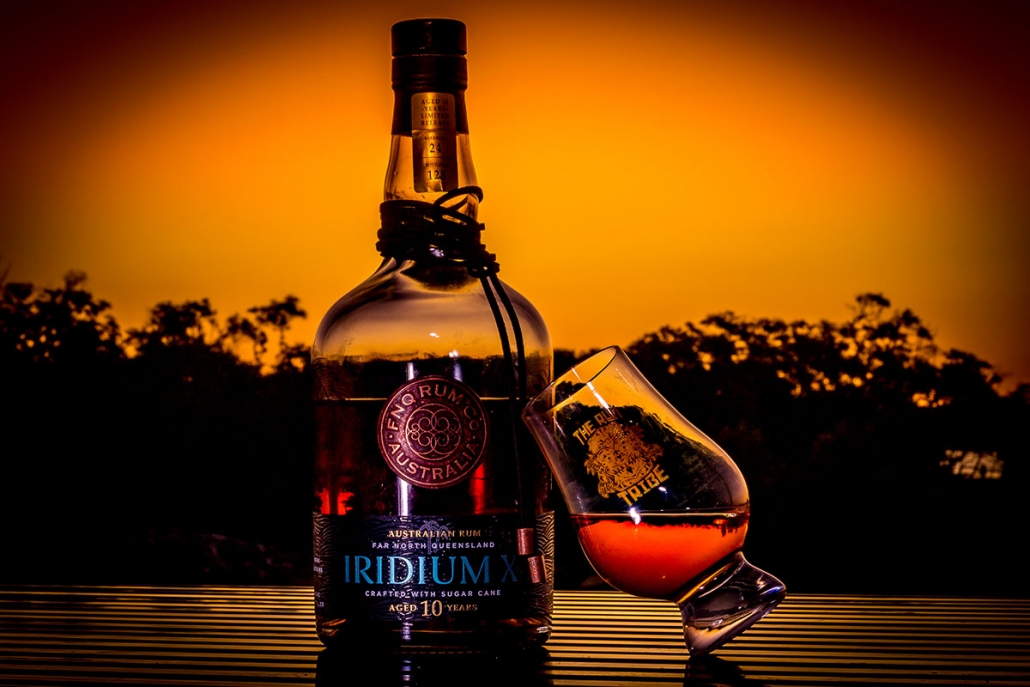 Our Tasting Notes:
Colour: Rich Reddy-brown
Nose: Faint rummy hogo notes slip between the old oak staves with a big pineapple influence there as well as some jasmine-y floral notes.
Palate: Coats the mouth instantly with a spicey piquant-ness that instantly splits apart to allow pineapple, coconut and also jaffa flavours to poke through.
Finish: Waves of spice and slightly over-ripe fruit (a little funky) take turns with some nail polish and other floral esters.
I liked the Iridium X Gold – a lot. This one seems even more rounded with more effect from the oak in evidence. Sweet, yet spicey and fruit-ey to boot-ey – this is destined to be a shooting star from the Mt Uncle stable.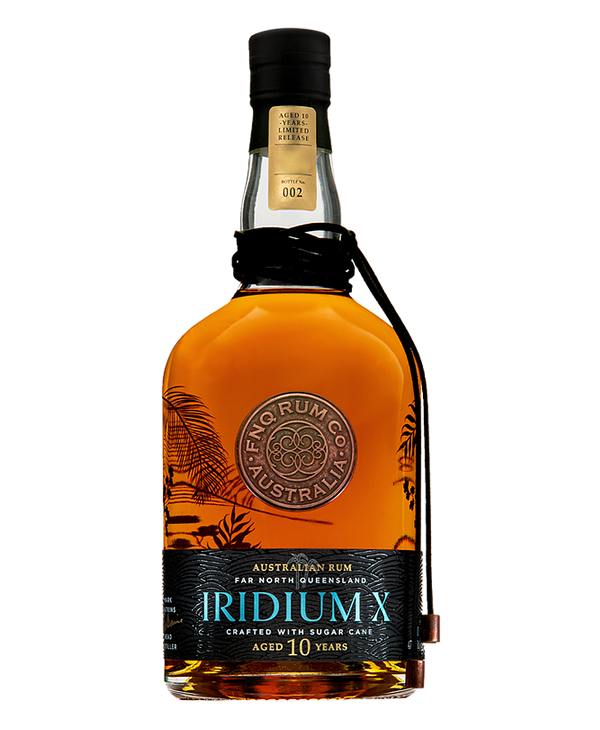 FROM MT. UNCLE
Nose: Sweet light molasses and sugar cane nose
Palate: delicious sipping rum with flavours of sweet oak and vanilla, dark chocolate, tropical fruits and subtle spice
Finish: Smooth and lingering with subtle spice on the back end.
ABOUT MT UNCLE
The Mt.Uncle Distillery must be about the best kept non-secret in the Australian spirits scene. I'm willing to bet that only a scant handful of our members have ever heard of it – I'll bet even less know they make the world-famous Iridium Rum. Like I said – it's not as if Mt Uncle distillery is a secret – it won Distillery of the Year in 2017 at the International Wine and Spirits Competition. In 2018, it won medals for all spirits it entered in the IWSC. Mt. Uncle Distillery did receive some notoriety in 2015 with it's 'Big Black Cock' single malt whisky (with the obligatory, explanatory picture of a rooster on the label) – but the Mt Uncle brand seems to remain just under the radar of the average Australian spirit's fan. We hope we can help change all that.
Built in 2001, the Mt. Uncle Distillery is the brainchild of Mark Watkins and it remains Far North Queensland's only distillery. Mark originally hails from Tasmania where his dad and grandad (and great grand-dad) engaged in some "fairly dodgy stuff" (his words!). Of his ancestor's nefarious activities, it is distilling which remains a firm childhood memory for Mark. Now a legitimate and licensed distiller, Mark has continued to involve family and his wife Claire handles the distilleries sales and marketing for Mt. Uncle.
Nestled in a banana plantation and surrounded by macadamia and avocado orchards – Mark set out to build a distillery that could showcase the local produce within the gins, rums and liquors that it creates. One would think the climate too hot that far north to age spirits. However, being on 'the tablelands' means slightly milder highs (but still quite warm) during the day but cooler nights. That constant cycling of temperature aids the maturation process by causing more 'movement' of the rum in the casks – thus exposing more directly to the wood. The 'Angels Share' is surprisingly low at 3-8%. "Our locality allows us to get very fast successful ageing of spirits due to the warm days and cooler nights here in Walkamin," he said. "We only use the best quality products and processes and that's why our products shine."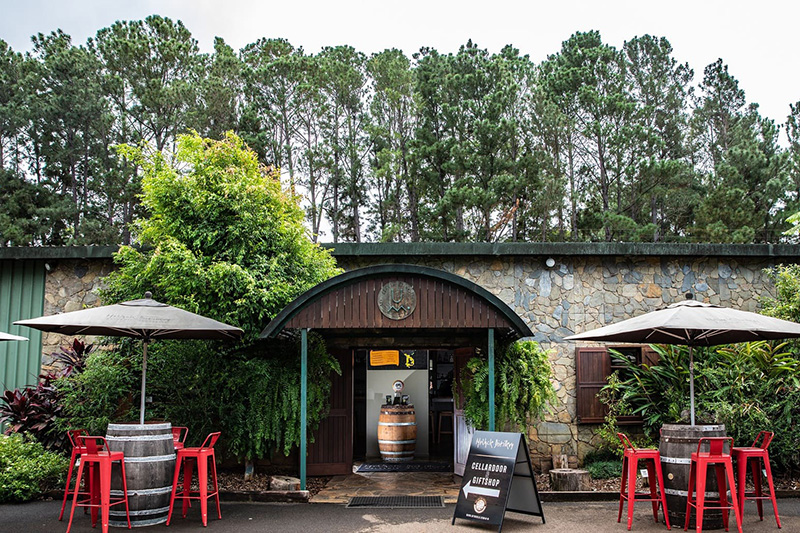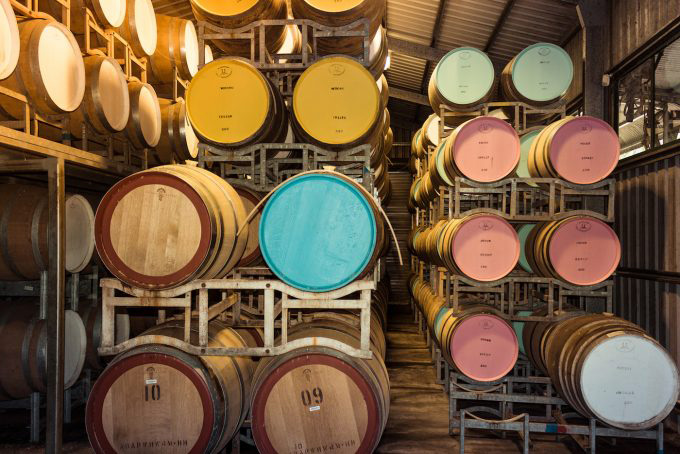 https://rumtribe.com.au/wp-content/uploads/2021/09/IridiumX-ver-2-Header-1.png
405
1030
admin
https://rumtribe.com.au/wp-content/uploads/2022/01/Main-Logo_Border.jpg
admin
2021-09-24 09:09:04
2021-12-02 12:31:34
Iridium X – October 2021