Privateer Letter of Marque 'True Spirit of 1776' – May 2021
Avast Ye Buccaneer! This month we launch the first of a two month series of rums. The Privateer Letter of Marque
Rums that are exclusive, limited and private release cask strength perfection
Rums that are the most sought after investment bottles in the world
Rums that have just so much story, and are so sought after, we hardly know where to start!
Rums that are only available in Australia via the Tribe!
So grab your eye patches…This month we'll premier to the world, the Privateer Letter of Marque 'True Spirit of 1776' and next month The Privateer Letter of Marque 'North East Trade Winds', with two masterclasses to compare them and 10 lucky members will receive a signed bottle from legendary Head Distiller, Maggie Campbell, each month. Ahoy there!
Firstly – the Privateer rum company can directly trace it's origins to the swashbuckling mercenaries of the American Revolution – the Privateers. The Privateer 'True Spirit of 1776' is steeped in history being made by a direct descendant of the Privateer Andrew Cabot. The spirit is made from a distilled, 100% molasses wash, aged in a single virgin American Oak barrel with a #3 level char for 3 years. This distillation gives detailed aromas, a tight and linear structure, a pliant texture and a long finish. The rum was harvested in Autumn 2020 and the result, The True Spirit of 1776 was bottled at a cask strength at a cracking 109.8 proof (54.9% ABV).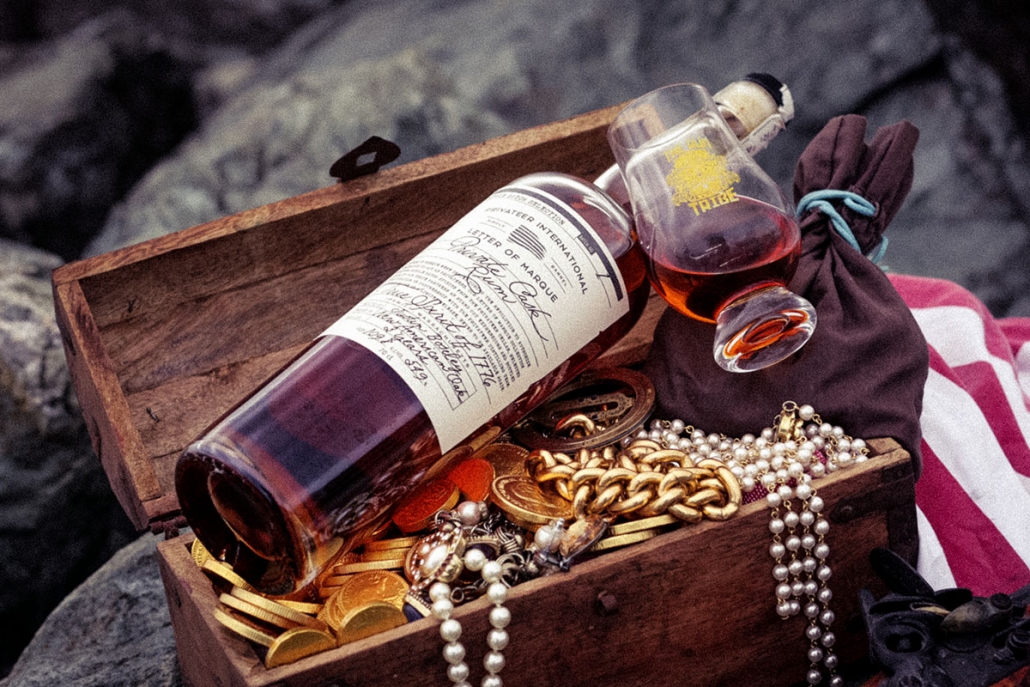 Privateer International share the Rum Tribe's philosophy when it comes to what a rum should be – as they put it – "Best Ingredients. Best Practices. Never Sweetened. Never Filtered" Like us, Privateer fervently believe that well made, carefully aged rum can easily stand on it's own without the need for [mostly undeclared] additives to prop it up. This is a company that is all about the rum!
Now the privateer 'Letter of Marque' (LOM) series rums, are personally selected by 'rum people' (international buyers etc) – in this case our partner in crime, Justin Boselely – and are single cask rums.
To say they're a collector's items is an understatement. As with Whisky, punters are now buying rums for investment, foursquare and privateer are leading the pack on investment bottles. Fast becoming one of the most sought after and collectable rums around the globe, recent sales in Europe of the LOM series have resulted in it being sold out in days – only to be put back online buy these rum investors are selling their bottles at 5 times their original purchase price.
In case you don't know – a privateer is a sort of 'deputised' pirate. During the War of Independence, America gave 'letters of marque' to ships who wished to hunt the British ships. These 'Letters of Marque' effectively made the ship an official military vessel. Well, somewhere in between military and pirate to be accurate.
This strategy has been used a number of times throughout history to increase a countries naval presence with little outlay. The reward for their 'service' was whatever they could plunder from the British ships they captured or destroyed. Commonly, the ships owner took half the booty and the rest was divided between captain and crew.
This month's rum is not only made by the direct descendant of privateer, Andrew Cabot – the company that produces it also embraces all the history, drama and passion of the era when American merchants were their emerging country's navy. Even the brands logo pays homage to those swashbuckling buccaneers of the revolution with a stylisation of the American Privateers flag.
The Rum Tribe Privateer Rum Series
Next month, we will once again premier to the world, The Privateer Letter of Marque 'North East Trade Winds' expression. This is made of privateers 'Queens Share' spirit (which we'll learn more about next month) aged in an ex-rum barrel for 2 years, 7 months and bottled at cask strength of 55% ABV.
But of course The Privateers are more than just an investment item – they are exceptional rums. And over the next two months we're going to do a 'mini masterclass' in what makes them different, and why. Using two exceptional rums from the same distillery, aged for roughly the same amount of time – BUT with differing distillation methods, and different casks.
The culmination of the  'mini masterclass' will be an online Zoom tasting session with the Privateer team talking about the Privateer Letter of Marque bottlings. We'll learn more about the processes and techniques used to make 'our' rums, and what the differences mean to each expression. There is an incredibly knowledgeable team at work behind the scenes at Privateer, and we can't wait to hear what secrets they've got to pass on to our member! Stay tuned for the announcement of the details for that Zoom tasting.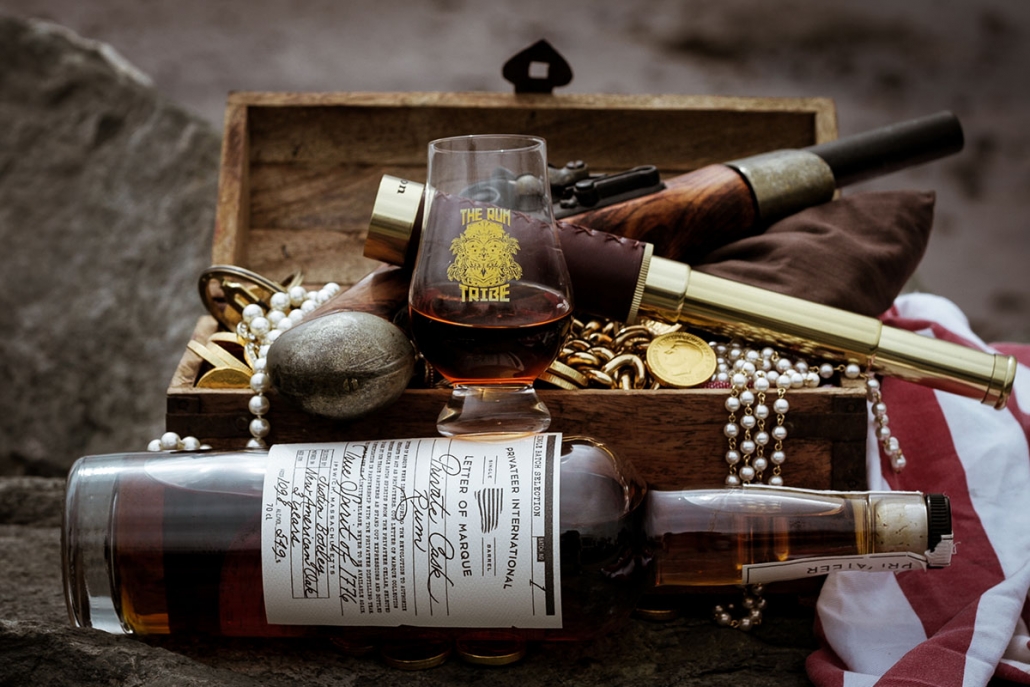 Our Tasting Notes:
Colour: Coppery gold.
Nose: Rich fruit salad with vanilla cream surrounded by blooming jasmin.
Palate: Warming, mildly spicey – but with very little 'burn' at all on the palate. Caramel, coffee and vanilla on a base of sweet oakiness.
Finish: A satisfyingly long and sweet finish. Warm, cuddly and as long as you can resist another sip!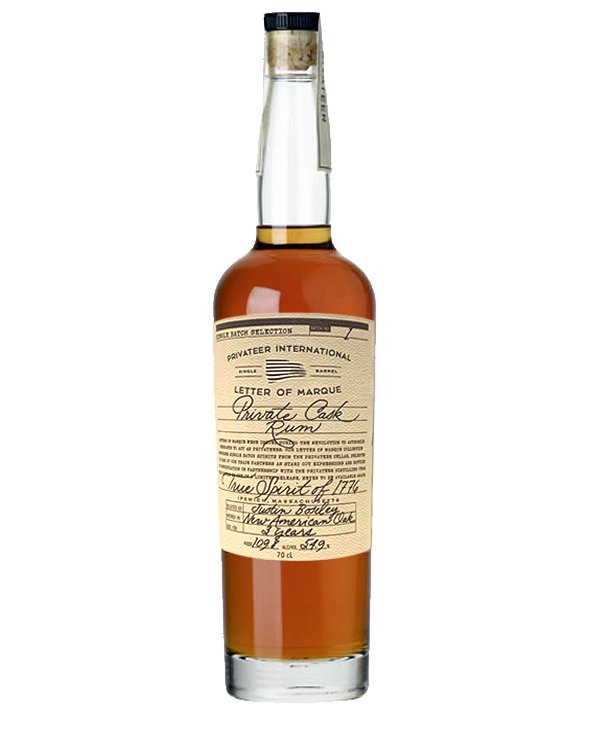 FROM PRIVATEER
Hand selected by Justin Boseley, 'True Spirit of 1776' was made from a fermentation of real boiled brown sugar and 100% Grade A Molasses, producing a silky textured spirit.
The 'real boiled brown sugar' is exciting because it gives a singed grapefruit marmalade character to our amber rum. It also gives complexity to the silver rum palate. It has a savory complexity (tobacco, leather) and intense depth of flavour even if it is lower in sugar concentration for fermentation
A blend of yeasts were selected to ferment alongside the natural yeast of the distillery, and yeast present in the molasses, to coax out complex flavours.
This recipe elicits a perfume of singed grapefruit, charred pineapple, and savoury leather and earthy aromas with dried cherry, peach flesh and brioche notes on the dry palate.
ABOUT PRIVATEER
The original Andrew Cabot (1750–1791) – privateer and entrepreneur – not only amassed a flotilla of 25 ships to aid his countries bid for independence, he was also the owner of a rum distillery in Massachusetts. 6 generations later – his direct descendant of the same name, discovered his ancestor as well as the 'family business' whilst doing genealogical research. Already a keen and accomplished sailor, [the current] Andrew Cabot – on finding documents and advertisements pertaining to his ancestor's distillery was immediately "drawn to the alchemy of distilling".
As an American history nut, Andrew well knew the importance and significance of sugar and rum in the American war of independence. After discovering his family place in this very history – Andrew decided that his legacy would be the re-birth of the Cabot name in American rum production. The first requirement was a location for the distillery, and to Andrew, there was no other option but to locate in the new distillery in the same Essex County that the late Andrew Cabot had his distillery.
Whilst Andrew had an interesting and varied resume – including 20 years software development, and a genomics research position at Harvard Business School to name a couple – one skill he did not possess was how to distil rum – and so he did. It was not his intention to carry out the job of distiller at Privateer, but he felt it was a skill he needed to have a more than basic grasp of to successfully run a distillery.
In 2011 the Privateer distillery was operational and production of white rums started immediately. The 'business end' of the distillery is two stills. A steam-coil heated, 1,000 gallon Vendome pot still from Kentucky separates the low wines. The spirit still is a 200-gallon copper eau de vie still (a pot/column hybrid), made in Germany by CARL GmbH. It's named "Baldwin," after the writer James Baldwin, and handles all final distillation tasks.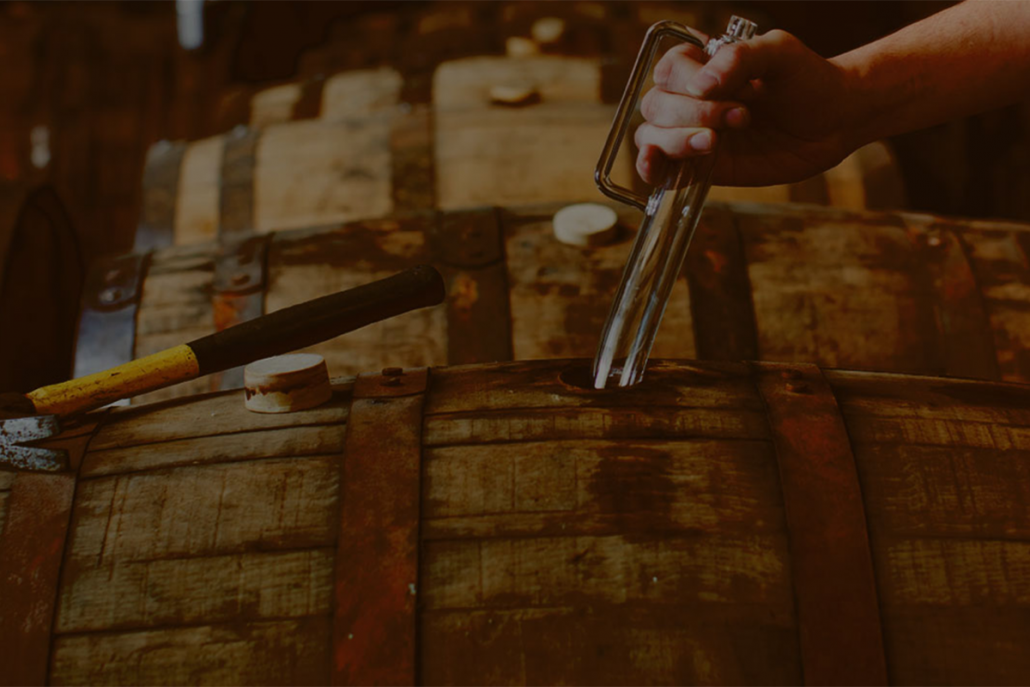 https://rumtribe.com.au/wp-content/uploads/2021/04/Header1.jpg
405
1030
admin
https://rumtribe.com.au/wp-content/uploads/2022/01/Main-Logo_Border.jpg
admin
2021-04-22 20:07:40
2021-12-02 13:34:39
Privateer Letter of Marque 'True Spirit of 1776' – May 2021