JimmyRum Barbados – September 2021

FOURSQUARE + AUSTRALIA = JIMMYRUM! Boom! A blend of 3 different Foursquare rums uniquely blended and independently bottled in Australia by JimmyRum. We are totally psyched to present from Victoria's first dedicated craft rum distillery (and Rum Tribe member!) the JimmyRum Barbados.
'Barbados' is an independent bottling of 3 different aged rums from none other than powerhouse distillery – Foursquare. Yep – you heard right. The JimmyRum Barbados is a blend of three, five and eight year old Foursquare rums with zero, zip, nada sugar, colouring or chill-filtering. Each bottle does, however, come with a liberal dose of funky tropical-aged goodness. This rum was blended and created by JimmyRum and cannot be found elsewhere in the world.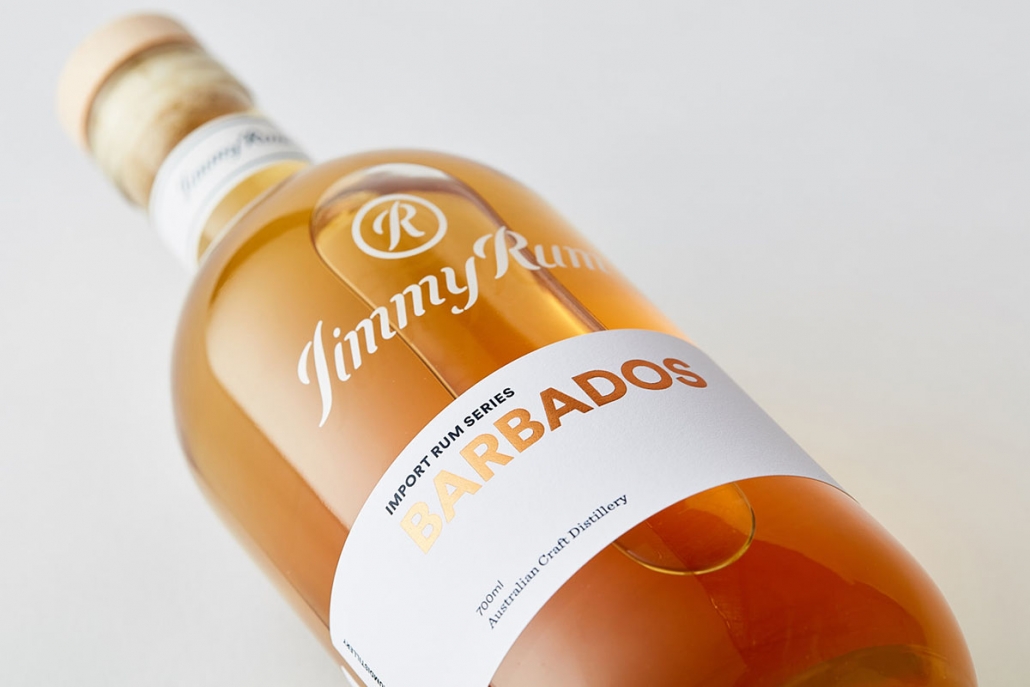 JimmyRum understands the value of pure, unadulterated rum. They love it so much, they set out and became the first dedicated craft rum distillery in Victoria. JimmyRum is a young distillery and have lots of their own rum currently maturing in barrels (that we are sure we will see as Rum Tribe releases in the future) and whilst waiting for their rums to age into existence, Owner and Head Distiller, James McPherson (aka JimmyRum) has decided independent bottling of some world class rums is what they need to pass the time.
So this month were offering a fantastic rum from a celebrated distillery that we think is exceptional value and well worth a space on your rum shelf, plus we're featuring a fellow Tribe member to boot! That's gotta be a win for everyone! The JimmyRum Barbados.
Created to be best enjoyed neat or over ice, it has been crafted to be a smooth premium sipping rum..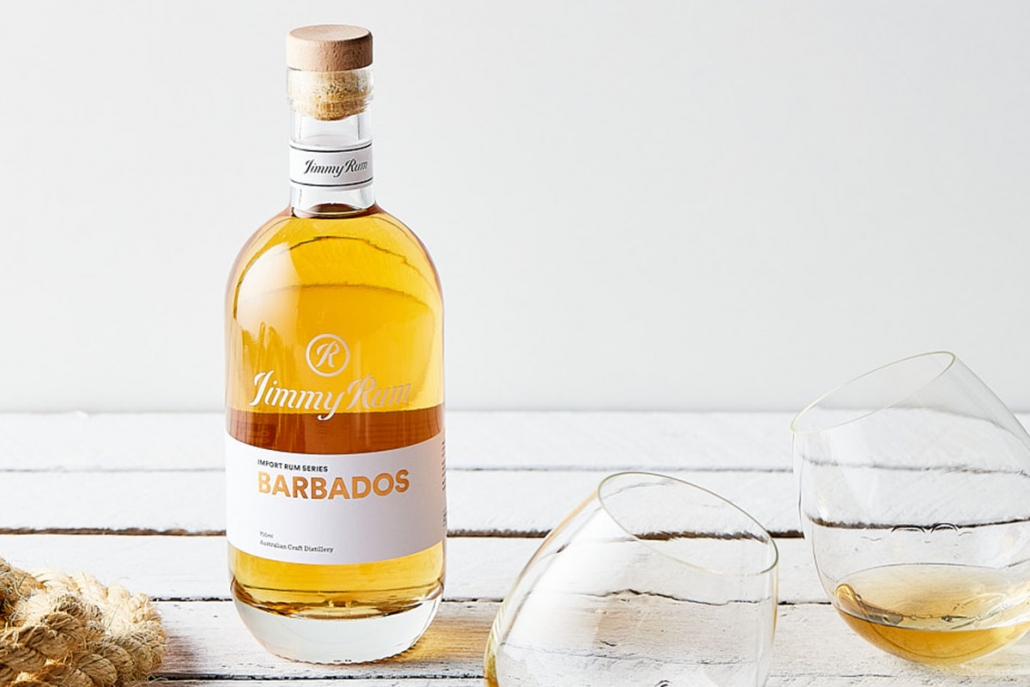 Our Tasting Notes:
Colour: Pale Yellow
Nose: That Foursquare funk is all over this with lipstick-ey banana and pineapple. There's also a noticeable cookie-dough note (choc-chip I think)
Palate: fairly sharp initially – lots of pineapple and passionfruit notes shock, but fade in a moment to a nice warm buzz. All the while there is a coconut creme-brulee thing going on there too!
Finish: Medium length, warming but not pepper-spicy, fruits fade to notes of bread pudding
You'll know the JimmyRum Barbados is Foursquare as soon as you pop the cork. It's got 'that' smell. Textbook funk and I would love to try it at 50%-ish! But that's a first world problem – this is truly 'easy-drinking' rum – and the upside of the 40% is you can have a few more! So who's complaining? – NOT ME! Nice one, Jimmy!

FROM JIMMYRUM
We are the first dedicated craft rum distillery in Victoria. We are on a mission to show you what rum can be with our Australian crafted distinctive and delicious rums. We think rum has been misunderstood for far too long and we want to share with you how diverse, unique, and exciting rum can be.
Why do we do it? We live, breath and make rum, why should JimmyRum import someone else's? Pretty simple really, we are here to shout about rum more than we are here to shout about JimmyRum, by importing we get to bring in different premium rums and in different regional styles. Think Funky Jamaican, smooth barrel finished Mauritian or the herbaceous French rums of Martinique.
Barbados helps us to show you a Bajan style of rum, soft, gentle and easy drinking. It also helps us show you what an aged rum can taste like, with our specific blend of 3, 5 and year old rums from the Foursquare Distillery in Barbados we get to showcase a rum style that will take us 10-12 years to produce.
Barbados, is a great entry into sipping premium rum, with a natural sweetness (no added sugar) combined with hints of butter and caramel it slides down. We are not afraid to mix it, with it being mixed in a Cuba Libre (think rum n coke, but only with a dash of cola and lime) or all the way out to one of our bar specialties with a watermelon sour…I'm still getting over the mental scars of one of our beautiful sipping rums sitting in a pink fluffy cocktail, but you know what, it works! Feel free to try it your way, you've paid for it. Try it with a dash of soda, over a big ice block or even put it in your old fashioned. Enjoy!
ABOUT JIMMYRUM
Jimmy Rum Distillery is the brainchild of James McPherson. Just like our last two Aussie producers, independent bottler Justin Boseley and Australian distilling legend Ian Schmidt, James McPherson is a ex- mariner. I'm not sure – but there seems to be some sort of pattern forming here with rum and a maritime association…. Can you imagine that?
As his 20 year career at sea as a marine engineer was coming to an end, James McPherson started a ridiculous rumour of opening a rum distillery. The idea started to grow and before he knew it, James was on a trip to North America, the Caribbean and Europe to do some deep and thorough research on craft distilling (it was a tough trip!). Arriving home, well and truly bitten by the craft spirits industry, James was inspired by the incredible passion the distillers had for their product and the craft.
So there you have it. Who'd have thought that a throwaway line would come true? What started as a ridiculous rumour is now JimmyRum—a passion project to distil premium craft Australian rum.
The JimmyRum Distillery opened in 2019 in the town of Dromana on the Mornington Peninsula in Victoria. They have an excellent bar and restaurant – and run distillery tours and rum education sessions frequently! If you're in non-lockdown Melbourne, the distillery is only a day trip away. I'm pretty sure if you mention you're part of the 'Tribe, Jimmy will make sure your visit is special!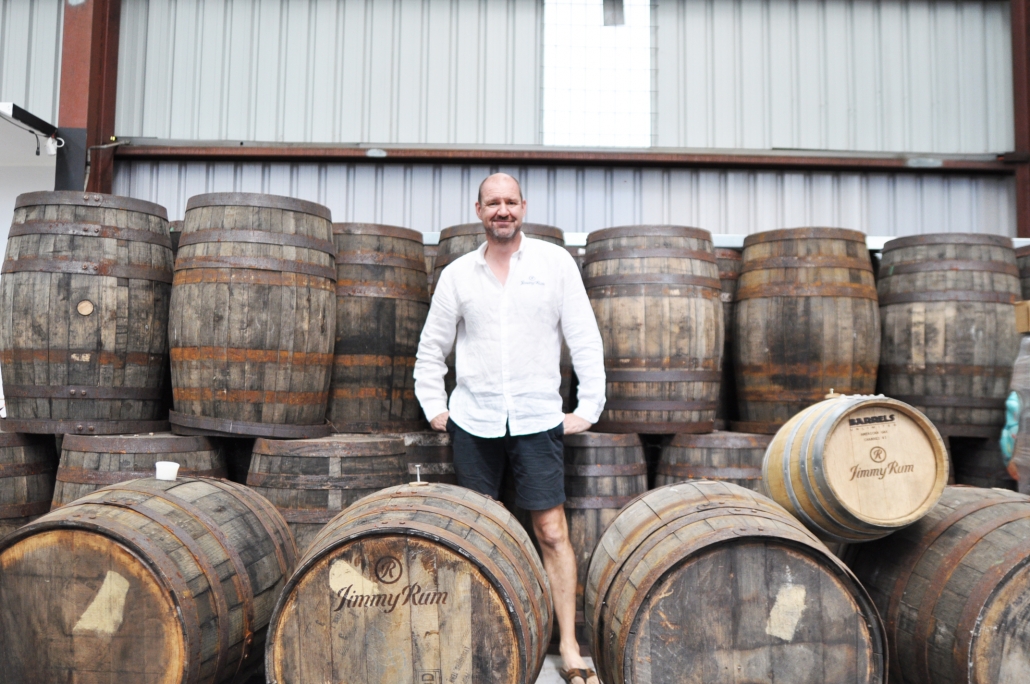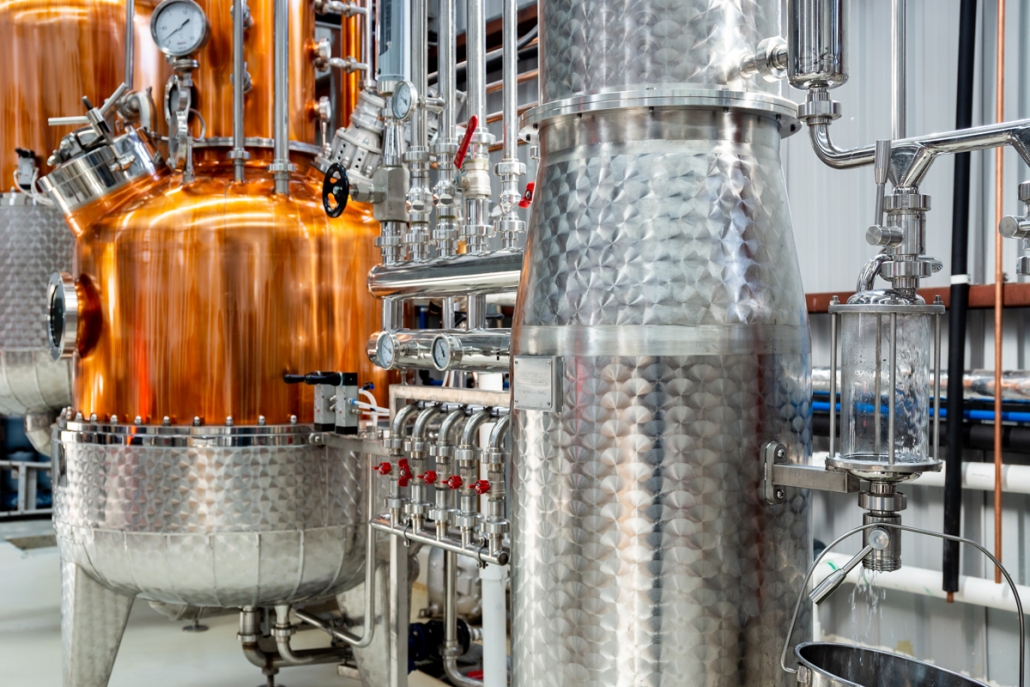 https://rumtribe.com.au/wp-content/uploads/2021/08/Jimmy-Rum-Header-1.png
405
1030
admin
https://rumtribe.com.au/wp-content/uploads/2022/01/Main-Logo_Border.jpg
admin
2021-08-23 21:03:18
2021-12-02 12:51:09
JimmyRum Barbados – September 2021