The Grove Christmas Rum Cask – November 2022

This is LIQUID CHRISTMAS CAKE! Welcome to the Australian launch of The Grove Christmas RUM Cask with Christmas spices and flavours by the bucket load. But wait up! This is NOT A SPICED RUM…this is a PURE SINGLE RUM and every single flavour comes from the amazing combination of WOOD interacting with finely crafted spirit and absolutely no additives! THIS BLEW OUR MIND!
The Christmas Rum Cask is a 5-year-old, pure single rum from Western Australia's beautiful Margaret River region. Distilled in 2017 from a fermented molasses/brown sugar mash in a copper pot/column hybrid still. Primarily aged for 4 whole years in a single ex-Cabernet cask, then split into two 100 litre ex-Tokay (a sweet, white wine – originally from the Tokaj region of Hungary) barrels for a years' worth of finishing.
The result is easily the most classically 'Christmassy' rum I have ever tasted. As a 'concept' rum – it hits the nail right on the head. This is an elegant and sumptuous ode to plum pud, Christmas cake and fruit mince pies that will have you salivating at the first smell. What's even more amazing is that this is a pure, single rum. There are no infused spices or fruits, no added sugar and no caramel. This is all the work of the spirit plus choice of wood to age and finish it. This rum absolutely showcases the talent in distilling, and maturing rum that The Grove Distillery team possesses, it seems, in spades!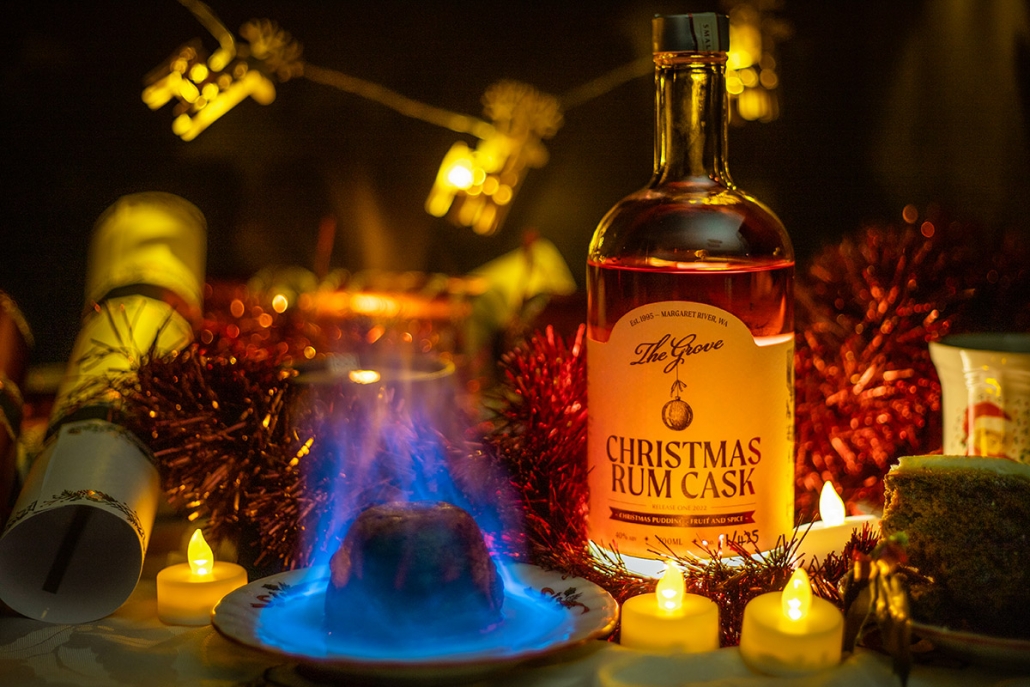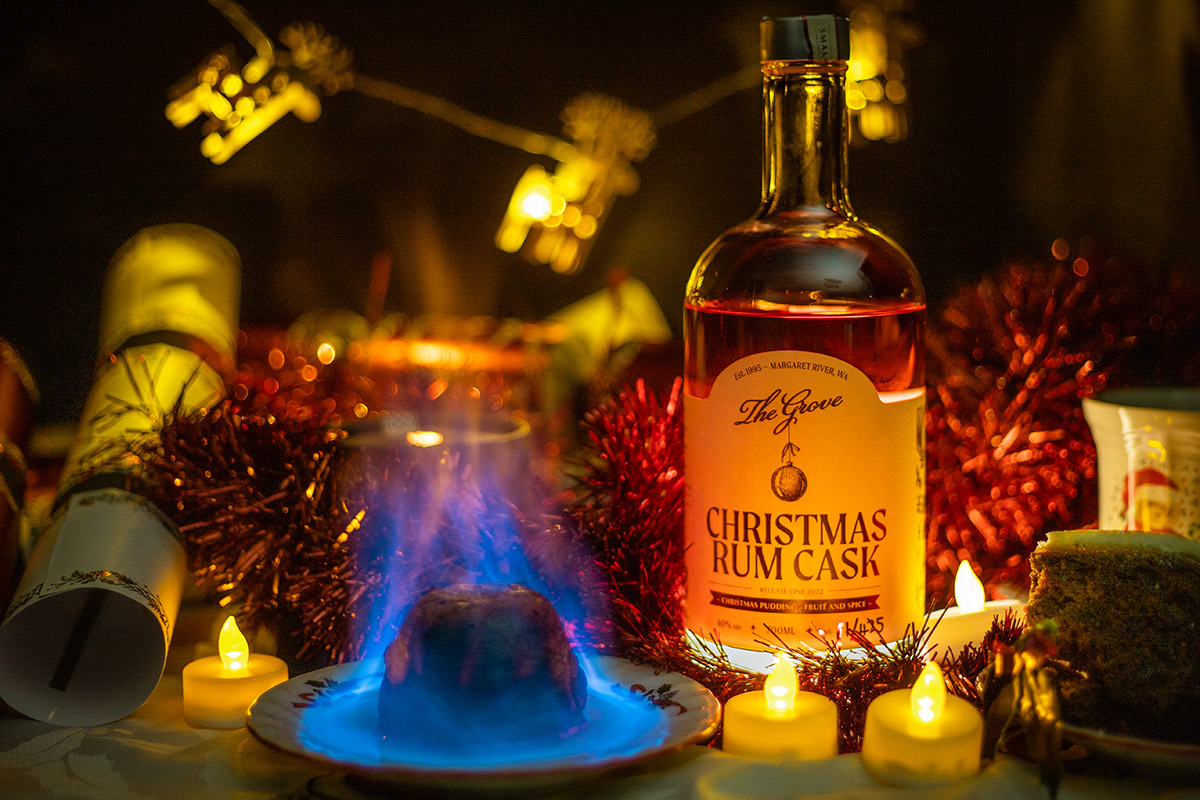 We hate to be the first to say it – but 'it' is just around the corner now so we are doing everything we can to make sure you'll be stocked up right with everything rum-wise you need to see out the silly season, and even keep a smile on your dial the whole time.
The Grove is the regions first craft distillery. We featured another seasonal rum of theirs back in April for Easter (Hot Cross Rum – a spiced rum) which was an instant sell-out and prompted a wave of extremely glowing correspondence with many of those who opted into that Members Extra Rum. For November, we are stoked to offer one of their pure rums– The Grove Christmas Rum Cask – as our 'Rum of the Month'.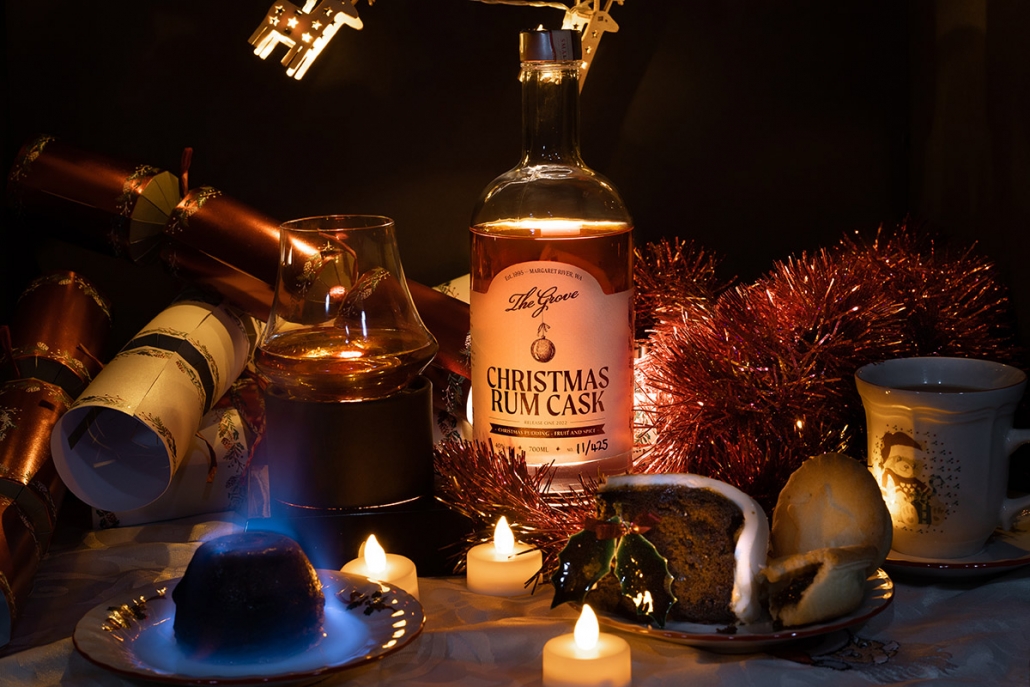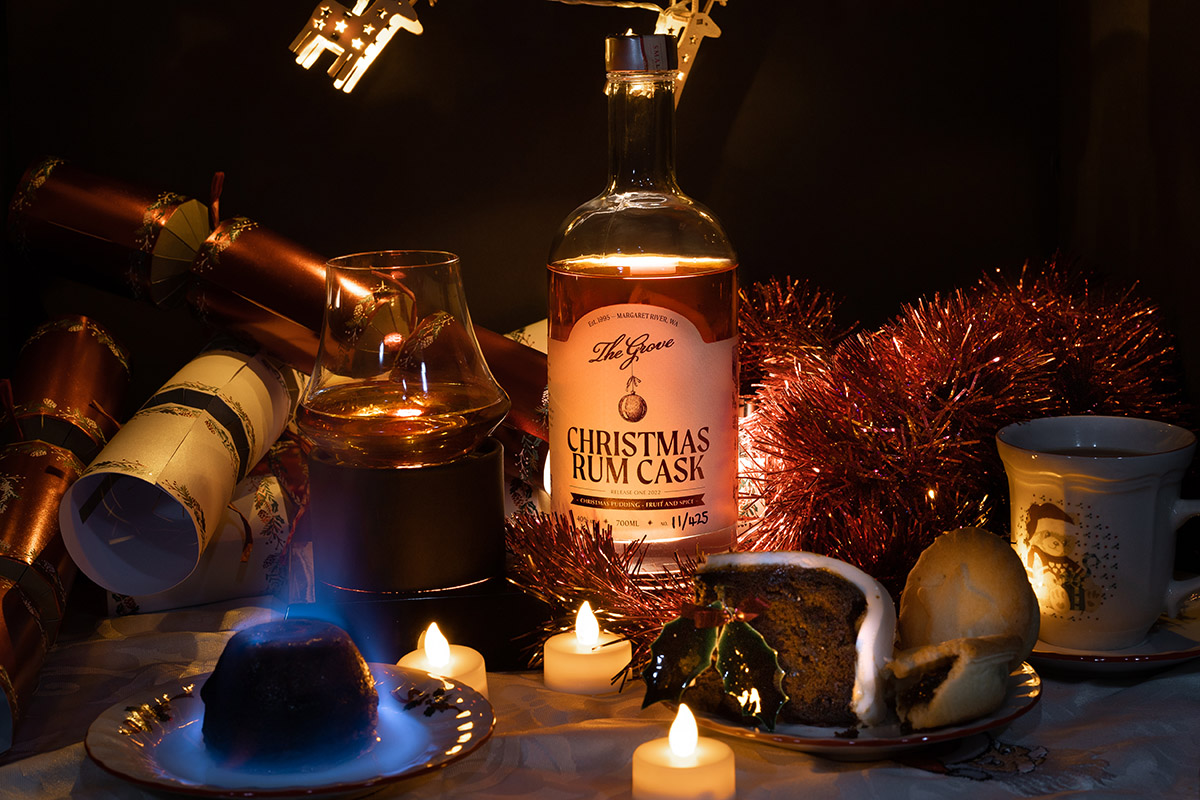 Our Tasting Notes:
Nose: Wow – the nose is exactly like sticking my face into the towel that wrapped my mums rum-soaked Christmas cake whilst it matured (as a kid – I swear I don't stick my face into mum's cakes anymore!). It's uncanny!
Palate: A succulent and viscous mouthfeel gives way to a huge fruit mince and Christmas cake hit. It's all there – the nutmeg, the all spice, the cloves and, of course, those sweet and sticky stewed fruits and mixed peel. There's even a distinct (and utterly delicious) egg-nog note to round off the rich fruit!
Finish: No surprises here – waves of Christmas num nums roll around the mouth in a blissful yuletide spin cycle.
Man this is a rum that really hits the mark in what it was aiming to be – this is Christmas in a glass. I must admit to being slightly sceptical of the 40%ABV– but I admit my scepticism was unfounded. This is defiantly not lacking in the big flavour stakes. The Christmas Rum Cask is a rich, round and sumptuous rum that delivers exactly what it's label promises. Ho Ho Ho!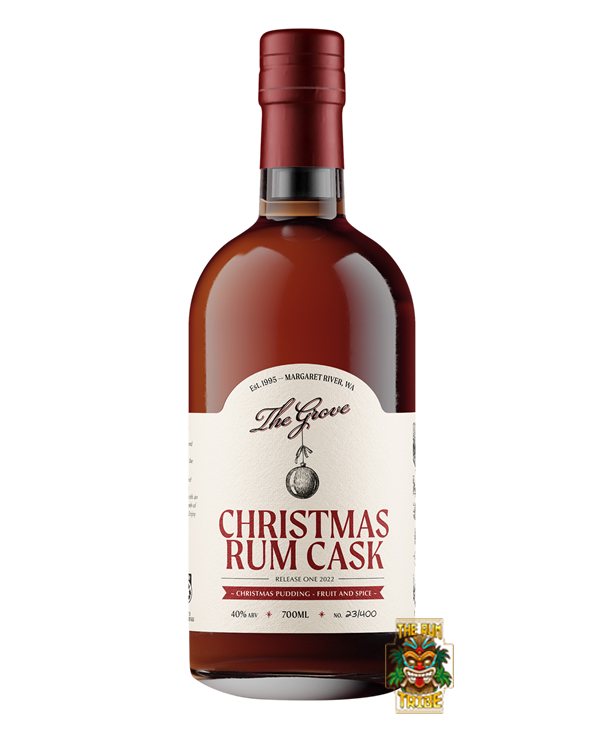 FROM THE GROVE
The Grove's Premiere Rum Christmas Cask is a 5 year-aged double cask special release.
In 2017 we made our rum mashes from heavy grade A molasses, dark brown sugar, rainwater and yeast and fermented 7 to 10 days in 500 and 1000 litre fermentation tanks to 9% ABV.
The mash was distilled through 5 runs in our 350 litre copper, Arnold Holstein, pot/column combination still to 68% ABV then cut back to 58% ABV with distilled water.
We sourced a fresh 225 litre, French oak ex Cabernet wine cask from a neighbouring vineyard and filled it with the rum, leaving it to age in our barrel stores for over four years.
We then dumped the barrel in September 2021 and filled two of The Groves own 100L ex-Bourbon, ex-Tokay barrels and let this age for a further 11 months in the top of our barrel store, allowing it to soak up the rich sweetness of the 10-year-old Tokay.
The Team dumped the barrels in late September 2022 and James slowly cut the rum back to 40% ABV with distilled water after which it was non-chill filtered and bottled ready for a very special Christmas release.
The char of the ex-bourbon barrel imparts some smokiness on the rum and the sweetness of the tokay gives it its distinct Christmas flavours.
Nose: Christmas cake, slight oak with sweet molasses shining through
Palate: Sultanas, caramel, vanilla and light spice
Finish: warming with a soft and sweet lingering finish
ABOUT THE GROVE
Established as a boutique winery in 1995 and evolving in to liqueur and spirit production in the mid-2000's, The Grove Distillery was the first craft-distillery in Wilyabrup, Margaret River. From the beginning, Founder Steve Hughes and Head Distiller James Reed had a focus on dark spirits, and after nearly a decade of distilling and barrel-ageing rums, whisky's and bourbons, this distillery is creating some one-of-a-kind pieces of Australian craft-spirit history.
Head Distiller James lived in the Caribbean in his sprightly youth and it's here that he saw the locals in Saint John on the Virgin Islands making their rum in ex Jack Daniels barrels sourced from the US. He knew that to make a delicious dark rum he would need to do the same.

Luckily, James also makes some of the best Kentucky-style corn mash whiskey (bourbon) you can get. It's the barrels that have aged our bourbon that we then use to age our Rum – giving it it's distinct flavour.

We hand-bottle everything before it's sent out, winning awards both locally and nationally for what we do here. This is the spirit of the Grove, its bravery, it's not being satisfied with normal, it's making bloody good spirits while having a good time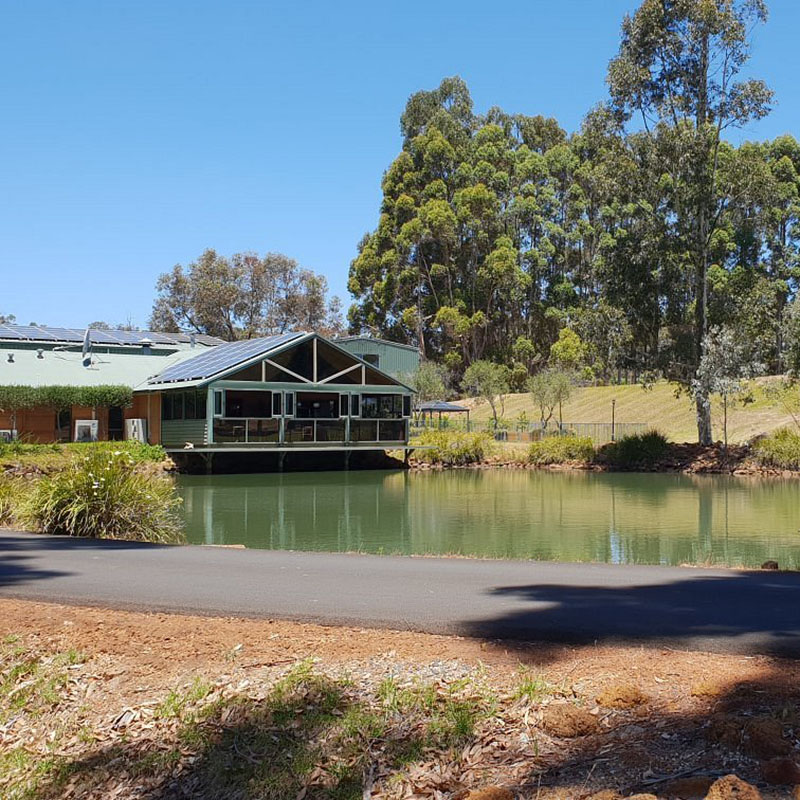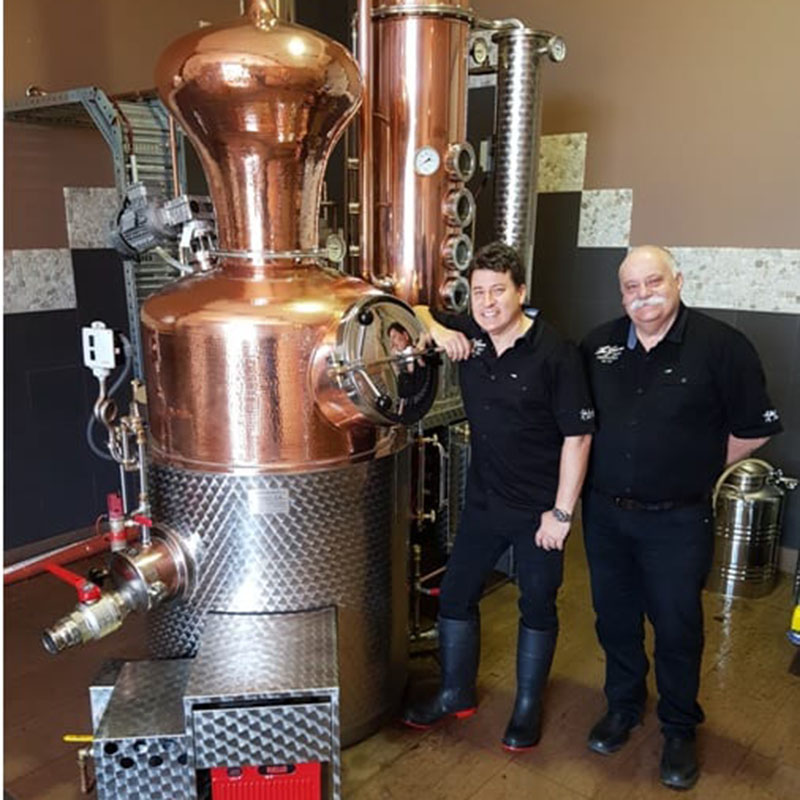 https://rumtribe.com.au/wp-content/uploads/2022/10/Grove-Christmas-Rum-CAsk-Header-Redone.jpg
405
1030
admin
https://rumtribe.com.au/wp-content/uploads/2022/01/Main-Logo_Border.jpg
admin
2022-10-24 16:16:05
2023-05-10 10:04:14
The Grove Christmas Rum Cask – November 2022