Four words to excite any rum lover – 'Tin Shed Distilling Requiem'! 
A FIRST RELEASE Aussie Rum from one of Australia's finest distillers! This is truly the thinking man's 'Big Aussie Rum'. If you like your rums to have character and flavour, without what is often referred to as a high ester flavour profile, then the Requiem Admella from Tin Shed Distilling is the rum for you.
The Requiem Admella is made from molasses wash, twice-distilled in Tin Shed's copper pot stills before being aged for 5 years in an ex-Shiraz Whisky cask, then finished in a reworked, re-charred ex-port cask and bottled at an easy drinking 44% ABV. The result is a big, 'traditional' Aussie rum full of cola, caramel, cloves and aniseed. It's big and blustery, round and robust  – but also gentle and well balanced – and all without the big ABV usually associated with this sort of mouthfeel. Nothing challenging or alien here – but flavour for miles.
Tin Shed Distilling has been producing incredible pot stilled spirits since 2010. The Rum Tribe raved about the Requiem SS Songvaar that we released to the Tribe in 2021. Vic and Ian (the blokes behind the name) have been distilling for even longer than that. They are no strangers to medals and awards – and are so prolific I wonder if the move to the new digs isn't just an excuse to build a bigger 'pool room' to fit them all.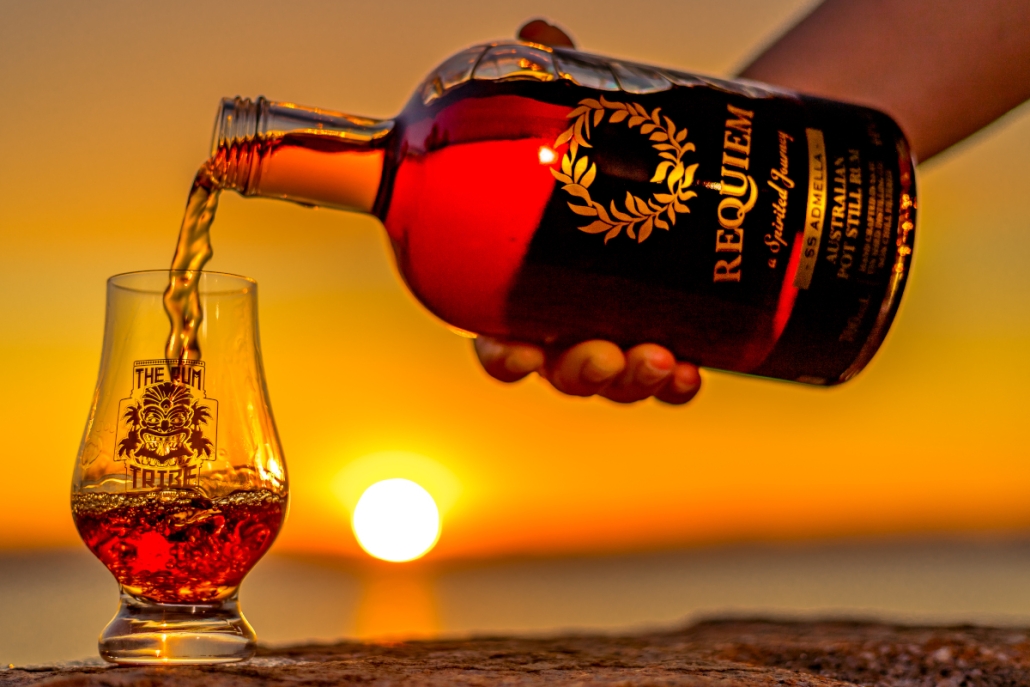 They have always prided themselves as being completely hands-on artisanal pot-distillers (rum, whisky and vodka) and this will continue in the new location. It's just going to be a whole lot more pleasant for us – the public – to sit and enjoy the fruits of their labour where it's made, at the new place.
By definition a Requiem is a final mass, a prayer for the dead, a final tribute. Each expression of Requiem is a tribute to a ship, wrecked or lost at sea and to the seafarers who sailed in those ships.
The Admella was an Iron-hulled, single propped trader of 60m length and a displacement of 395 tons, built in 1857. She was named from the route of her trading between Adelaide, Melbourne and Launceston (Ad-Mel-La). At approximately 5.00 am on Saturday the 6th of August the ship hit – what turned out to be – Carpenter's Reef, whilst on its way to Melbourne. Although less than a mile to the shore it was 6 days before the survivors were able to be rescued from the wreck. Of 107 passengers and crew, sadly, only 24 survived. A full account of the wreck of the Admella can be found at the Campbelltown City Council website.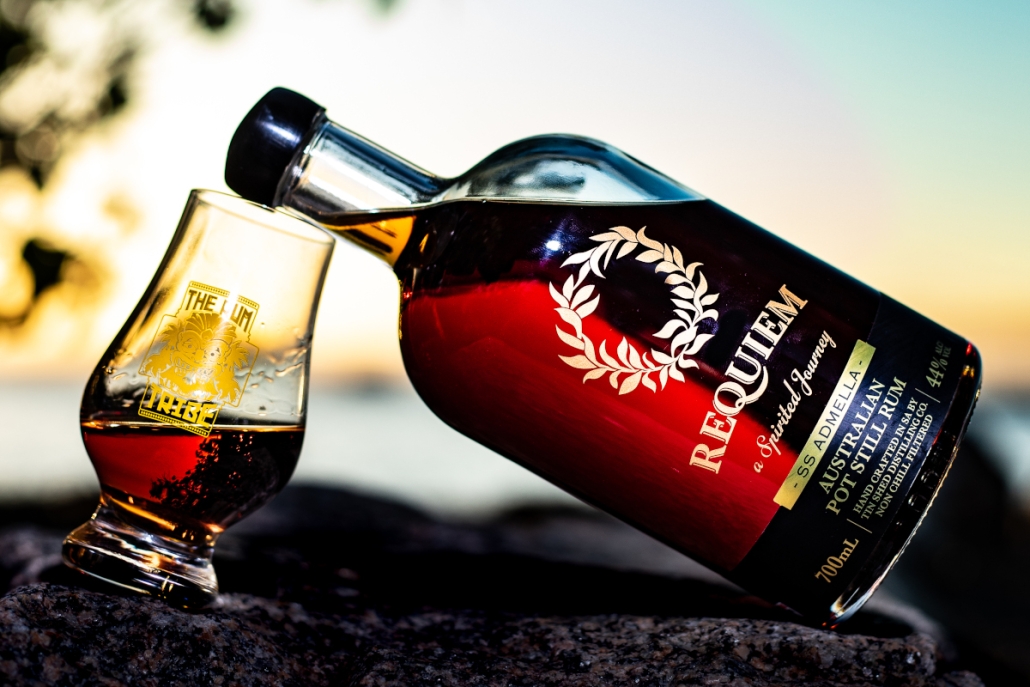 Our Tasting Notes:
Nose: Lots of big burnt caramel notes, post-mix cola syrup (if you've ever dropped a bag of that you'll know), cloves and sweet banana lollies plus – yep there it is – that 'Tin Shed Distillery new-belt leather note'.
Palate: Sweet and rich and chewy on the palate. It's not subtle – but it's not harsh either. It's just… BIG.  Big, sweet, flavour but little burn. The cola syrup comes through again, but also there's boiled 'humbug' lollies (aniseed), hot ginger and soothing honey here.
Finish: Wow – I get a real 'honey jumble deconstructed' in the finish. There's honey, ginger, nutmeg, clove and cinnamon all swirling around a delicate dryness in the finale – from the port cask I suspect. 
This is truly the thinking man's 'Big Aussie Rum'. I think this really takes those quintessentially Australian rum flavours – the molasses, the cola and the leather notes, with a sweet palate and dryish finish and ads about 25PSI of turbo boost. That Tin Shed get such big and round flavour and such exquisite mouthfeel out of 44%ABV is pure alchemy.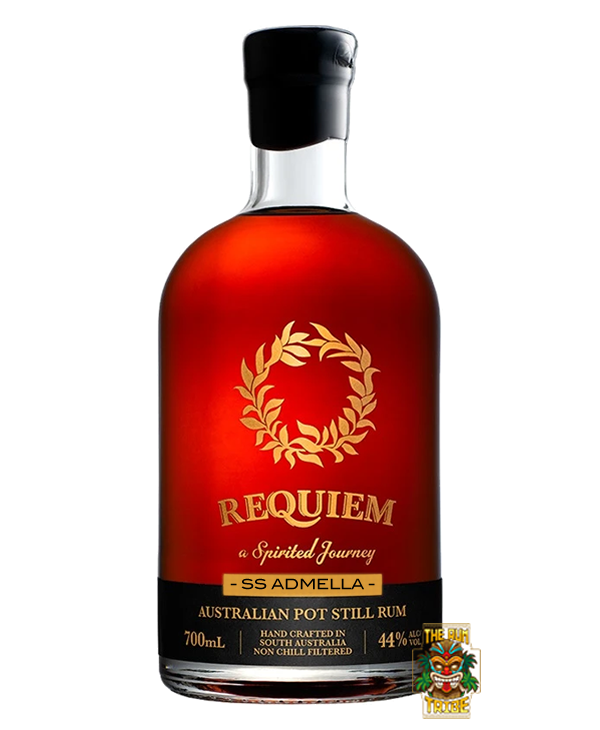 FROM TIN SHED DISTILLING
If you like your rums to have some character and flavour, without what is often referred to as a high ester flavour profile, then Admella is the rum for you. Lots of Dutch liquorice and molasses notes, even cola, but only the merest hint of funk and even then you have to hunt it down. Admella is a rum for those with a palate that is discerning, and always wanting more. If this rum were a car, it would be an open top sports car rather than a limousine, with a turbo charged V8 under the hood!
Dutch liquorice, Cola nuts, Molasses, Treacle, Marzipan, Glacé cherry, Salty finish with salted caramel
Wanting more…Heavy sipping rum, yum
ABOUT TIN SHED DISTILLING
Tin Shed Distillery was established in 2010 by Ian Schmidt and long time drinking buddy Vic Orlow. Ian is a straight talker with little time for fake extravagances – and his distillery certainly reflects this attitude. From the unassuming front door, through to the utilitarian stacks and rows of ageing whisky, to the small stills – this is grassroots craft distilling at it's finest!
There's no 'Visitors Centre' here (although Ian welcomes visitors by appointment) – the distillery is the visitors centre. What you get is plain and simple – almost spartan. A distillery, bond store, bottling plant and office all under one roof. It's all about the spirits at Tin Shed Distilling.
***STOP PRESS! ***

As we said – all this is about to change. Tin Shed is about to move (date close but uncertain at time this was penned) to bigger, and much more salubrious location – complete with cellar door and bar! I'm told there's even going to be FOOD! .

***STOP PRESS! ***
What Tin Shed Distilling lacks in size, flashyness or 'pomp' it certainly makes up for in the quality of it's products. Ian and Vic's philosophy is 'only bottle what we like to drink' – and the results of this attitude were apparent from day one. The very first batch of their Iniquity Single Malt Whisky made the Whisky Bible's 'Liquid Gold' list in 2015 with a score of 94 –described as "a gorgeous experience". Subsequent whisky bottling have won many accolades and now it's Tin Shed's rums turn in the spotlight!
Whilst awards are great, with a distillery as small as Tin Shed, they don't drive sales. As Ian puts it – "by the time the results are out, we've sold all of the spirit we entered". What's more important to the boys at Iniquity is feedback from 'the Den' (Tin Shed's members club) and the drinking public at whisky shows. Love this rum – then join Iniquity's 'the Den' and stay up to date with all new Iniquity releases and everything that's happening at Tin Shed Distilling.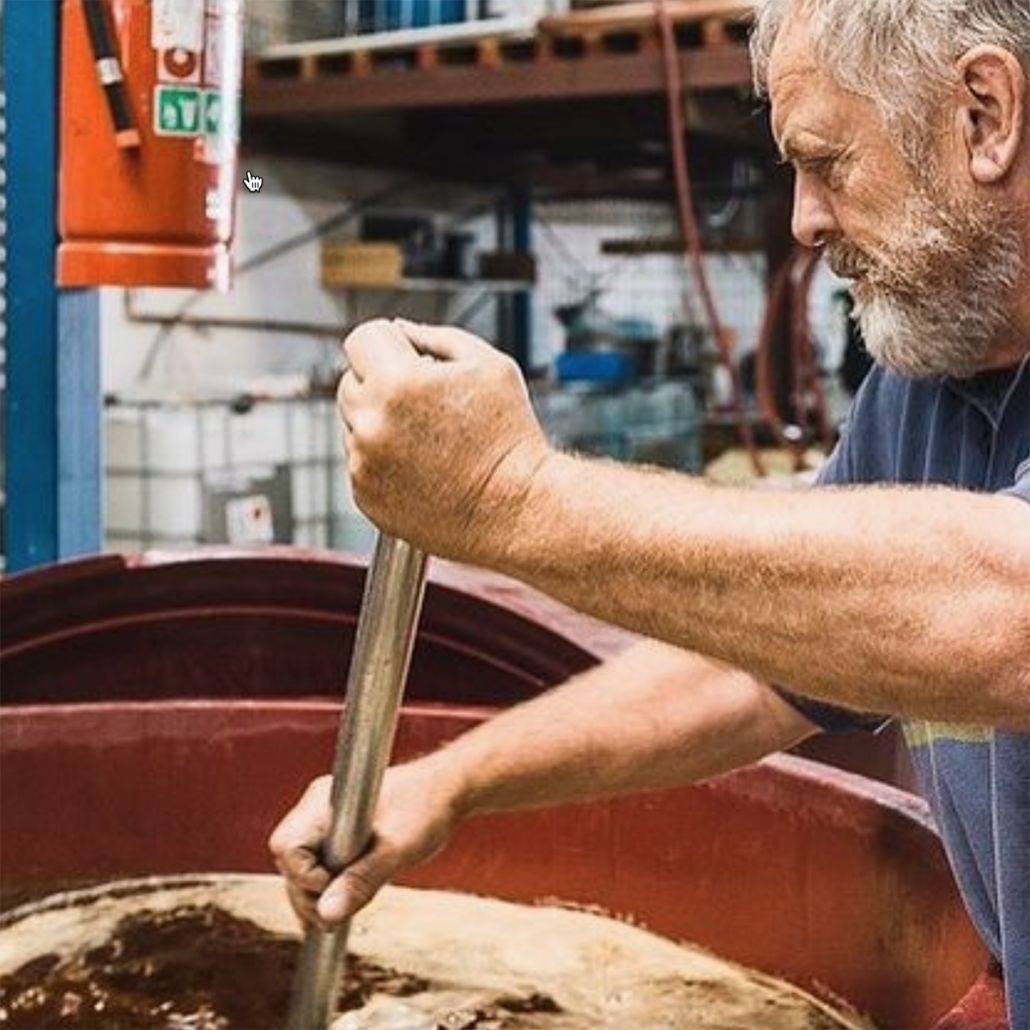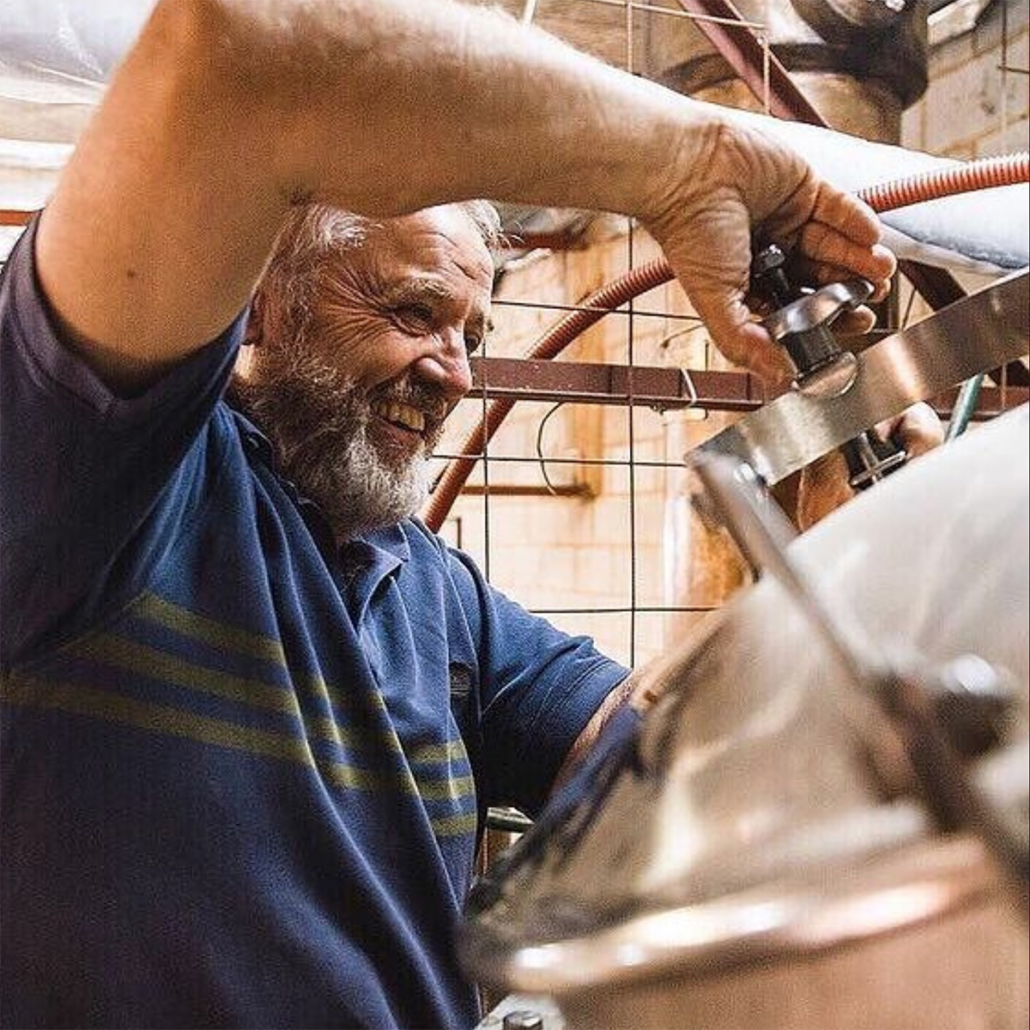 https://rumtribe.com.au/wp-content/uploads/2023/10/Requiem-Admella-Header-1.jpg
405
1030
admin
https://rumtribe.com.au/wp-content/uploads/2022/01/Main-Logo_Border.jpg
admin
2023-10-24 15:58:21
2023-11-23 10:30:08
Requiem SS Admella – November 2023