Foursquare Indelible – July 2022

It's the Tribe's 2nd Birthday! What better way to celebrate than to release one of the most awesome, collected and coveted rums in the world. The one that kicked the Tribe off for our members – A Foursquare Rum! For July, we have nothing less than Number 18 in the Foursquare 'Exceptional Cask Series' – the Foursquare Indelible!
What a stunning rum it is, a blend of pot and column distillate that is aged for 11 years in Barbados in ex-bourbon and ex-Zinfandel casks plus it is exclusive to the Tribe in Australia. Yes, the only place you can get this is your favourite rum club!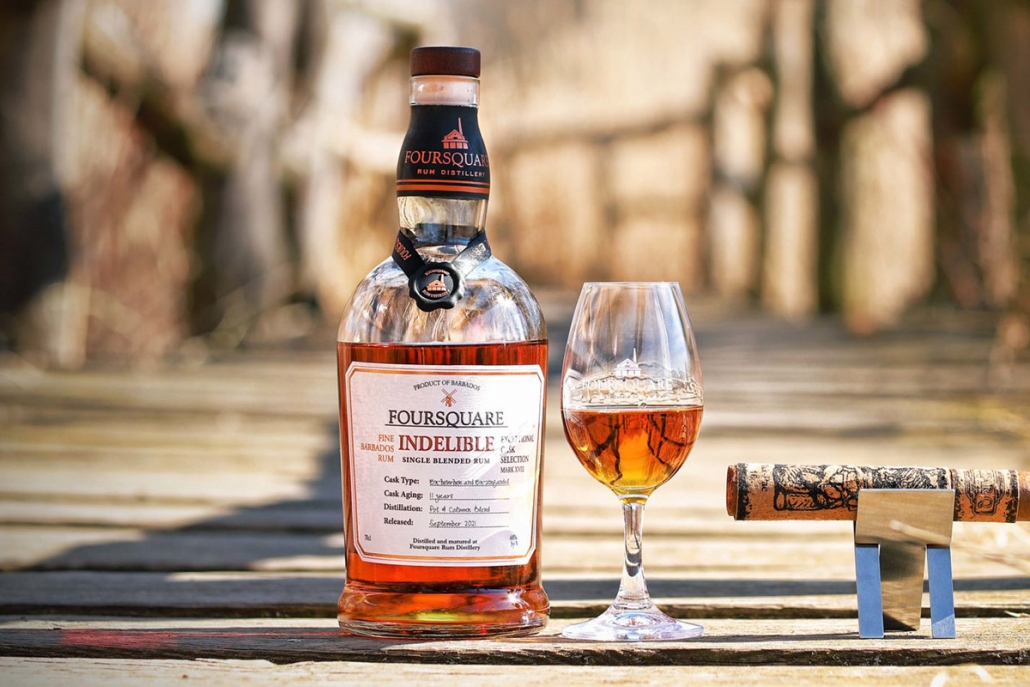 The Foursquare Indelible is a molasses-based rum – a blend of pot and column distilled spirit. Some of which has been aged for 11 years in ex-bourbon casks and the other portion is the same stock as their famous (and it's demise much lamented) 4th Edition of the Exceptional Cask Series – the 'Zinfandel'. The 'Zinfandel' portion is a 'double matured' spirit.
Aged for 5 years in ex-bourbon cask and a further 6 years in ex-Zinfandel (a red wine known for it's jam, blueberry, black pepper, cherry, plum, boysenberry, cranberry, and licorice notes). As per the Foursquare creed – no added sugar, no added colouring, nonchill filtered.
This is an absolute stunner of a rum. But don't just take our word for it – the Fat Rum Pirate gives it a fat 5 stars and raves about it:

"For me it drinks way beyond its ABV and has a remarkable depth and complexity. It's dangerously drinkable and all in all a pretty stunning rum. I've really enjoyed this and I hope I can find another…sadly unlike its name its been rather easily removed from most Retailers…" – The Fat Rum Pirate!
The Rum Barrel also has an excellent review!
Why do we love FourSquare so much? Firstly, the rum is so very, very good. But another reason we love the Foursquare brand is that they (with Richard Seale at the helm) are leading the charge for control of additives in rum. And as you know we love our pure rums at the Tribe. If it's got sugar, caramel, colouring or … whatever added, fine… BUT LET US KNOW! And at what point of adding 'stuff' to it should it still be called rum?? Richard – we salute your efforts!
The Rum Tribe launched back in July 2020 with an epic first rum – the Foursquare Sagacity. It seems only fitting to mark our second birthday by having a quick reflection on where we've come from to where we are now. Oh, and of course rum. Lots of rum.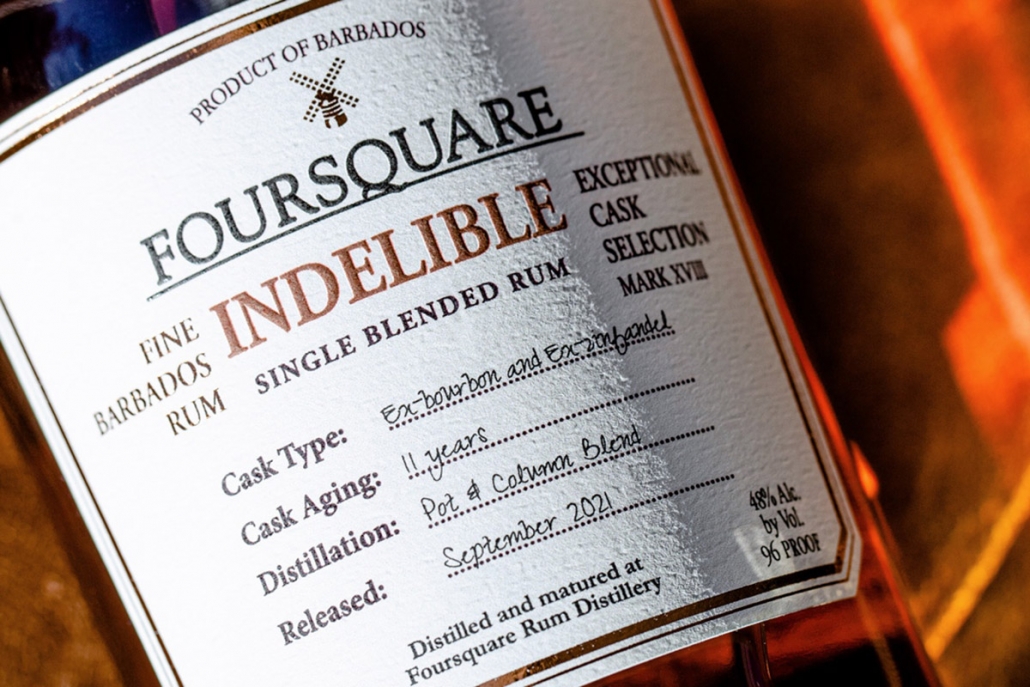 Our Tasting Notes:
Nose: Dark Chocolate, Cherry, Vanilla Bean, Figs, Cola, toasted coconut, toasted brown sugar,
Palate: Medium mouthfeel, Dark Chocolate Cherries, Vanilla, Fig, Raisins, toasted coconut, toasted brown sugar, slight banana, plums
Finish: Medium length finish, Raisins, Dark Chocolate covered cherries, toasted coconut, black pepper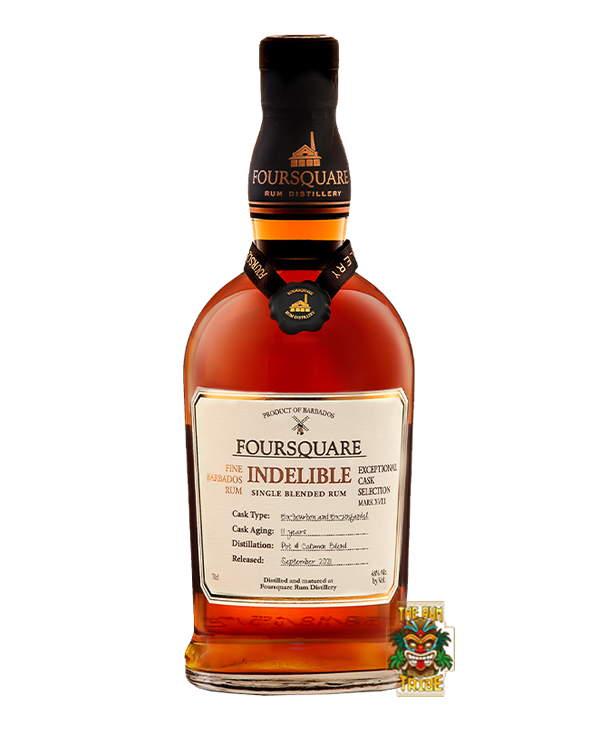 FROM FOURSQUARE
A blend of two distinct single blended rums, both 11 years of age. One aged 11 years, entirely in Ex-Bourbon Barrels, and a second, double-maturation, aged 5 years in Ex-Zinfandel then 6 additional years in Ex-Bourbon Barrels. Bottled at 48% ABV – 96 Proof. No sugar, no flavour additives, no filtration.
ABOUT FOURSQUARE DISTILLERY
Foursquare Rum Distillery is located on a former sugar plantation that dates back to approximately 1720, within the tiny Caribbean island of Barbados. The distillery was re-opened by the Seale family in 1996, distilling operations and blending are currently directed by Richard Seale, 4th Generation Trader/Distiller of R.L. Seale & Co.

Despite being sat in the middle of a sugarcane plantation, foursquare are forced to import most of their molasses from Guyana. Surprisingly, given the number of different brands of rum produced at foursquare, they utilise a singular fermentation practice. Using distillers yeast imported from South Africa, the two-step process is computer temperature controlled, progressing very slowly molasses is added during the latter stage over a period lasting 24 hours. Rums produced at foursquare are all a blend of pot and column stills. Blends are undertaken both before and after ageing, with all casks filled with various blends of the pot and column stills. Master distiller Richard utilises American oak, ex whiskey casks for the majority of Foursquare's rums, often also experimenting with Sherry, Madeira port & Zinfandel , Andean, Boudreaux casks which offer nuanced variation in flavour.
The Foursquare distillery is owned by R.L.Seale & Co which is a 4th generation family-owned rum trading company dating back to the 1920's. Now run by David Seale and his son Richard – they oversaw the expansion of the family business to include distilling in 1995 with the purchase of an abandoned sugar refinery. After restoring, refurbishing and installation of fermentation tubs and custom-made distillation equipment, the distillery opened in 1996.
Richard aims to bring authentic Barbadian rums to market and prides himself on the purity of the rum he produces with no sweeteners added throughout any of his bottlings. Pushing boundaries and lifting the global perception of quality of rum, Richard often releases products that would surprise and delight any single malt connoisseur out there.
All Foursquare rums are made form a combination of pot-still distilled spirit and continuous column distilled new make. Their continuous column still is a technological marvel that operates under vacuum to allow distillation temperatures to be decreased.
A two-step fermentation process is used in all Foursquare rums, using a specific yeast imported from South Africa. This 2-step process is computer controlled with the temperature increased slowly and the molasses gradually added over 20 hours.
The majority of maturation at Foursquare is done in ex-bourbon casks. However, Richard loves to experiment with casks so Sherry, Port, Madeira and (in the case of the Indelable) Zinfandel. They fill their casks at 65-68% alcohol to allow greater interaction between the spirit and the wood. The majority of producers not filling at less than 70% and many cask their spirit at levels approaching 80% abv. Foursquare age all their rum for a minimum of 2 years and pride themselves on never using flavouring additives in their rum.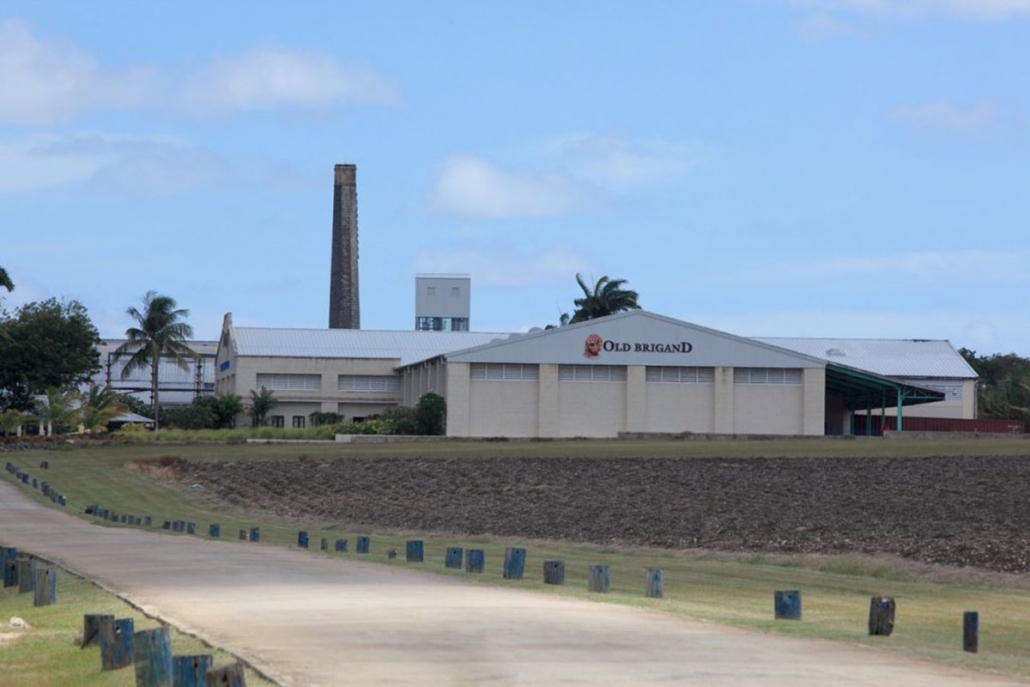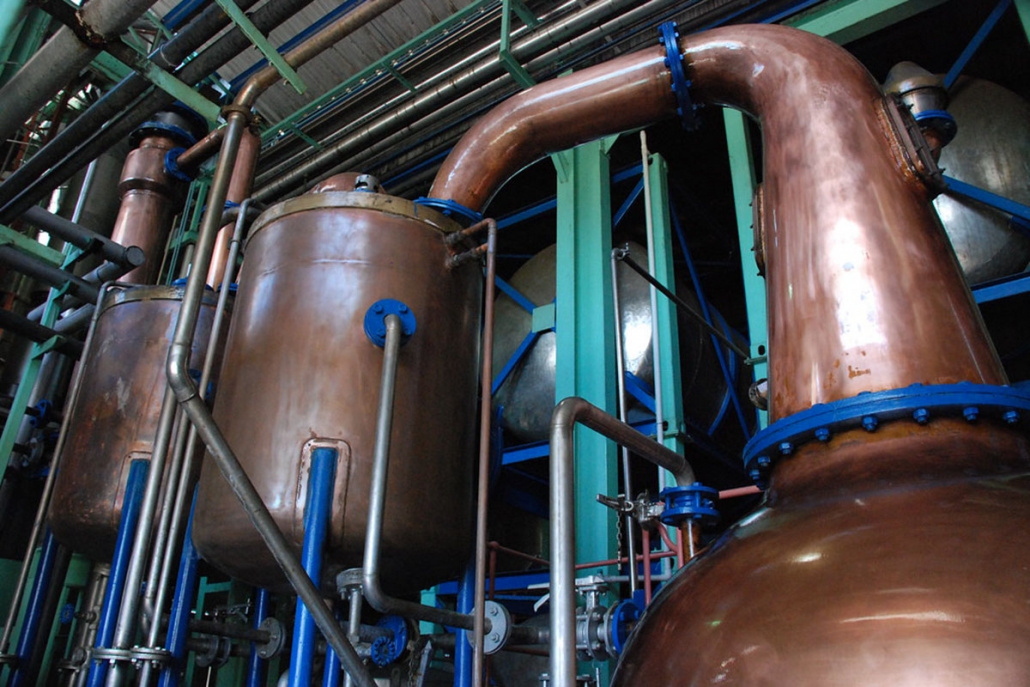 https://rumtribe.com.au/wp-content/uploads/2022/06/Foursquare-Indelible-Header-2.jpg
405
1030
admin
https://rumtribe.com.au/wp-content/uploads/2022/01/Main-Logo_Border.jpg
admin
2022-06-23 21:23:30
2022-07-24 20:20:23
Foursquare Indelible – July 2022