Foursquare Sagacity Mk XI – July 2020

Please make way for our very first 'Rum of the Month'… the Foursquare Sagacity Exceptional Cask Selection Mk XI.
The Foursquare Exceptional Cask Series have received worldwide acclaim and each release sees them more popular and thus, harder to get.  In fact – only 100 bottles of the Sagacity have been allocated to Australia… and we get first dibs for our members!
The Sagacity is a blend of rums from the same distillery – FourSquare. Spirit from both their traditional pot still, and a 2-column Coffey still is combined then divided again and aged 12 years in ex-Bourbon and ex-Madiera casks before being re-united and bottled. There is no sugar added, nor any flavour additives. It's all about the spirit and the wood.
We know that more than a few of you have been eagerly awaiting our initial offering – probably for longer than you've been a member of the Tribe! It's such an eagerly anticipated release we thought it fitting we should both offer it as our Rum of the Month – and organise it so the Rum Tribe will be the first in Australia to taste it! So please make way for our very first 'Rum of the Month'… the Foursquare Sagacity Exceptional Cask Selection Mk XI.
The head distiller (and 4th generation distiller of R'L Seale & Co.), Richard Seale hand selects each cask to be blended for the Sagacity. Each Sagacity expression is a one-of-a-kind rum, with Richard selecting and blending only barrels that he deems to be of exceptional quality.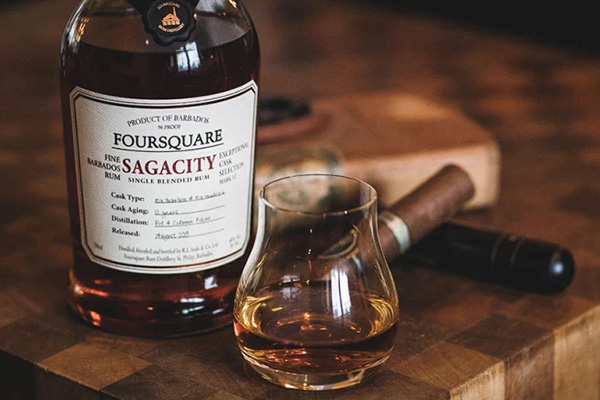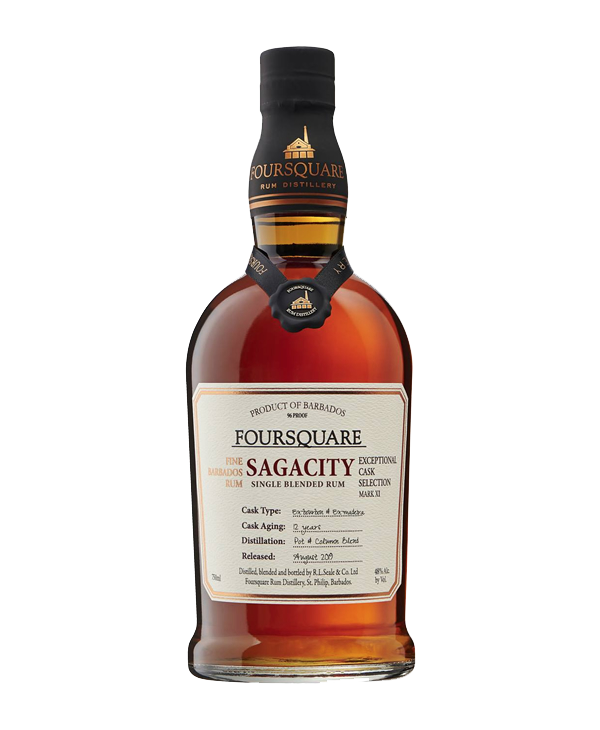 FROM THE DISTILLERS
A blend of 2 distinct 12-year Single Blended Rums, one aged for 12 years entirely in Ex-Bourbon barrels, the other aged for 12 years entirely in Ex-Madeira barrels. Bottled at 48% ABV. No Color. No Sugar. No Additives. No Filtration.
ABOUT THE DISTILLERY
The Foursquare distillery is owned by R.L.Seale & Co which is a 4th generation family-owned rum trading company dating back to the 1920's. Now run by David Seale and his son Richard – they oversaw the expansion of the family business to include distilling in 1995 with the purchase of an abandoned sugar refinery. After restoring, refurbishing and installation of fermentation tubs and custom-made distillation equipment, the distillery opened in 1996.
Richard aims to bring authentic Barbadian rums to market and prides himself on the purity of the rum he produces with no sweeteners added throughout any of his bottlings. Pushing boundaries and lifting the global perception of quality of rum, Richard often releases products that would surprise and delight any single malt connoisseur out there.
All Foursquare rums are made form a combination of pot-still distilled spirit and continuous column distilled new make. Their continuous column still is a technological marvel that operates under vacuum to allow distillation temperatures to be decreased.
A two-step fermentation process is used in all Foursquare rums, using a specific yeast imported from South Africa. This 2-step process is computer controlled with the temperature increased slowly and the molasses gradually added over 20 hours.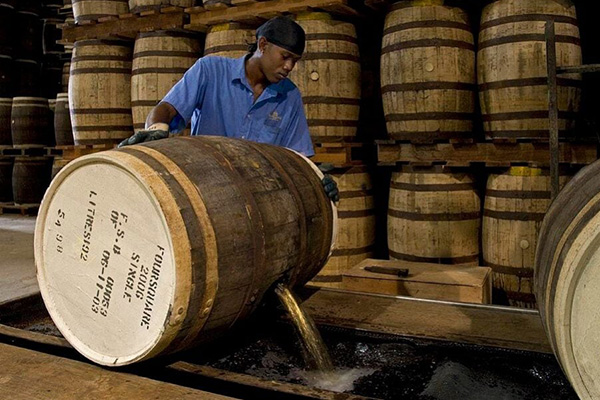 The majority of maturation at Foursquare is done in ex-bourbon casks. However, Richard loves to experiment with casks so Sherry, Port, Zinfandel and (in the case of the Sagacity) Madeira. They fill their casks at 65-68% alcohol to allow greater interaction between the spirit and the wood. The majority of producers not filling at less than 70% and many cask their spirit at levels approaching 80% abv. Foursquare age all their rum for a minimum of 2 years and pride themselves on never using flavouring additives in their rum.
https://rumtribe.com.au/wp-content/uploads/2020/04/Foursquare-Sargasity-Header.jpg
460
1170
admin
https://rumtribe.com.au/wp-content/uploads/2022/01/Main-Logo_Border.jpg
admin
2020-05-23 18:03:42
2021-12-02 18:03:25
Foursquare Sagacity Mk XI – July 2020