Dead Reckoning – Barbados Tawny Barossa Cask – June 2022


"The best independently bottled FourSquare I have ever tried" – The Fat Rum Pirate!
Let's get this rum brilliance straight! 8 years old tropically matured FourSquare rum then 1 year in a 60 year old Seppeltsfield Winery ex-Tawny cask and then further 6 months in a high-char ex-bourbon barrel…rum does not get better than this! We are super excited to announce the 4th Dead Reckoning release exclusive to the Tribe – The Dead Reckoning Barbados Tawny Barossa Cask!

For June, another superb release from Aussie Indy Bottler Justin Boseley and his – fast becoming world renowned – Dead Reckoning Rum. This month we are thrilled to release the latest expression form Dead Reckoning that we've been eagerly awaiting for some months now. World-renowned independent rum critic 'The Fat Rum Pirate' has given this rum more accolades than we can list here and gave it a full 5 stars. In a (growing) stable of fantastic rums, this is possibly the best Dead Reckoning yet.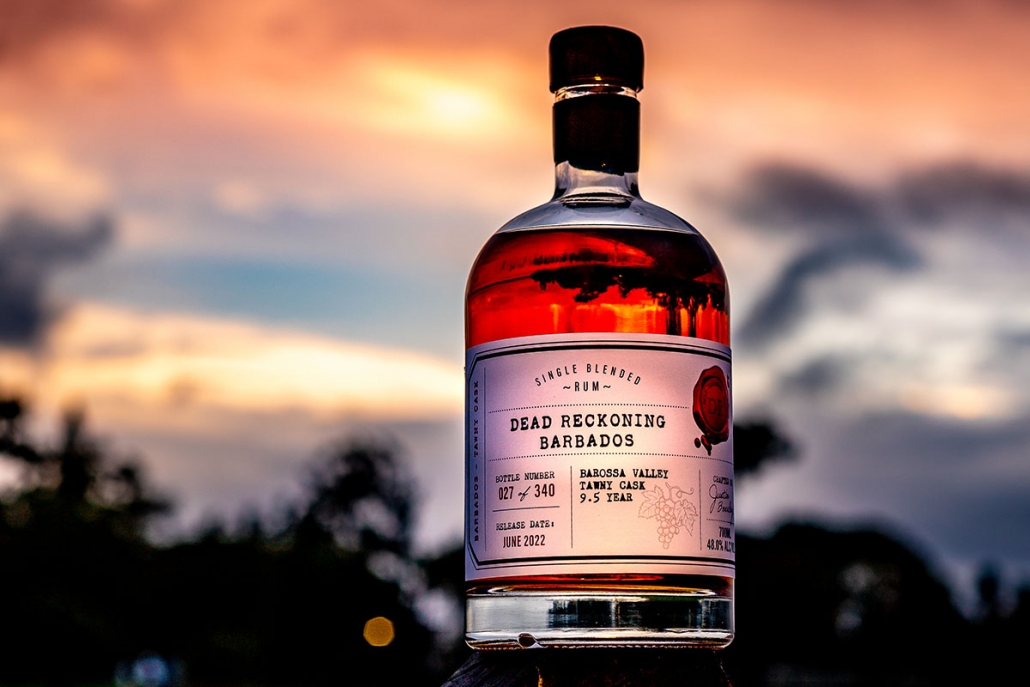 This single cask, triple–matured, pure rum – no less than 9 and a half years old – is a mix of FourSquare pot and column distilled spirit – tropically matured in Barbados for 8 years in ex-bourbon then transported to Adelaide for 'the Boseley treatment'. A year in a 60 year old Seppeltsfield Winery ex-Tawny cask and then a further 6 months in a high-char ex-bourbon barrel to tame the tannins from the Tawny cask.
The result is an absolute stonker of a rum – rich, bold, complex and dangerously drinkable. Huge, stewed fruits and a liberal sprinkle of all those Christmas cake spices we expect from a tawny cask finish. Add in bananas, coconut and a real custard-y note and a finish that you can chew forever!
This is truly sensational rum. It's just sublime. And apart from a few bars we love – we've got it all! Yep, it's all ours! Once again, the Rum Tribe has scooped it all up!
We're proud to have an ongoing relationship with Justin – his Dead Reckoning expressions have taken us all over the 'rum world' and each one just seems to get better and better. This month's 'Barbados' is just an exquisite expression of everything a premium rum should be! His masterful use of wood to realise the full potential of the spirit is displayed here in droves. It's not just us that thinks so – we know for a fact that companies like EA Sheer are very interested in what Justin is doing, so lookout European market!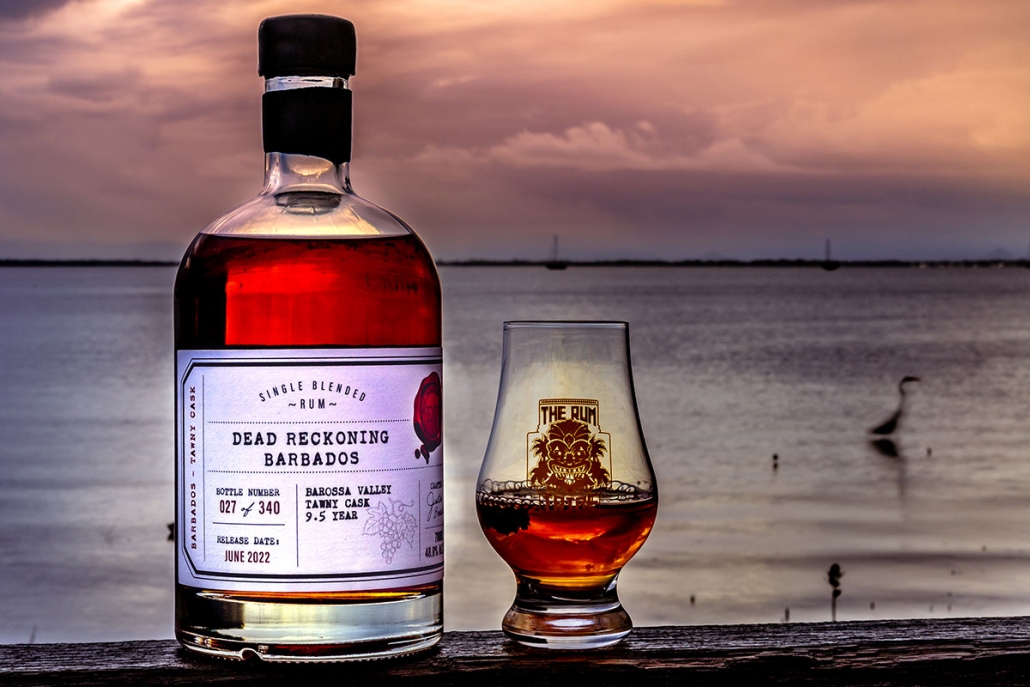 Our Tasting Notes:
Nose: Lots of dark fruits – sultanas, berries, plumbs… plus vanilla and mixed peel. All draped with a wispy web of oak
Palate: Wow! Big mouthfeel powered by a lovely all over medium spiced which then gives way to caramel a-plenty. The tawny cask is pretty identifiable here –with the stewed fruits and biscuit spices. There's also a pastry note there too, so the accumulative effect is like a Spicy Fruit Roll biscuit in a glass!
Finish: Nice and bold. Easily long enough to chat about it with your drinking buddy. Lots of stewed fruit, caramel, vanilla and a lingering spice that really warms.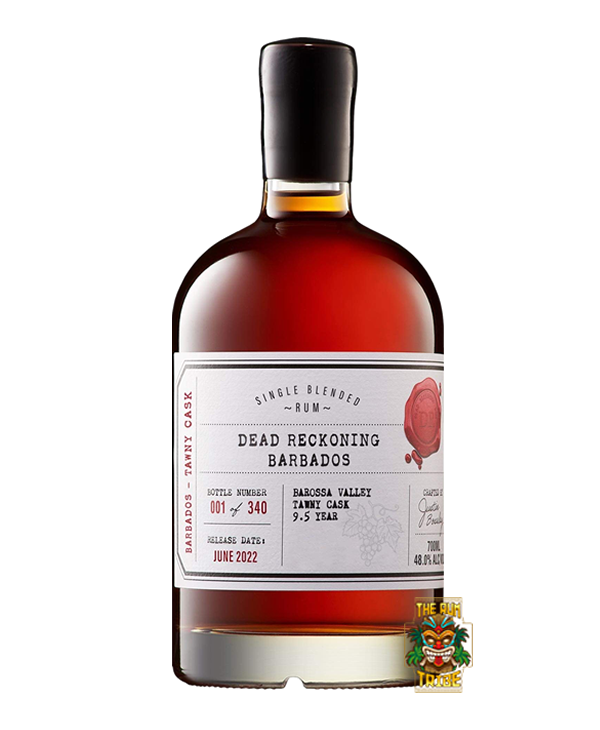 FROM DEAD RECKONING
The 4th release for Dead Reckoning was created to educate rum drinkers on the correct use of a port cask. A secondary maturation must be conducted in a way that a 50 / 50 mix in flavour, so your original rum used isn't lost by the port cask and visa-versa. It's very easy to over age a rum & loose it's identity, in this case a build-up of tannins associated with wine & port were present from the tawny cask. This is the reason why a triple barrel maturation method was used. The heavy char (charcoal) on the 3rd barrel used removed the tannins & re-introduced some slightly lost identity of the original rum bringing back caramel & vanilla notes.
Tasting Notes: Upon first sipping you get oak & a hint of spice combined with dates, prunes, raisins, the middle palette provides the unmistakable FourSquare vanilla , toffee & caramel

The aftertaste leaves you with the char used in the makers mark bourbon barrel, then those fruity notes come back to remind you of the Seppletsfield tawny barrel used.
ABOUT FOURSQUARE DISTILLERY
Foursquare Rum Distillery is located on a former sugar plantation that dates back to approximately 1720, within the tiny Caribbean island of Barbados. The distillery was re-opened by the Seale family in 1996, distilling operations and blending are currently directed by Richard Seale, 4th Generation Trader/Distiller of R.L. Seale & Co.

Despite being sat in the middle of a sugarcane plantation, foursquare are forced to import most of their molasses from Guyana. Surprisingly, given the number of different brands of rum produced at foursquare, they utilise a singular fermentation practice. Using distillers yeast imported from South Africa, the two-step process is computer temperature controlled, progressing very slowly molasses is added during the latter stage over a period lasting 24 hours. Rums produced at foursquare are all a blend of pot and column stills. Blends are undertaken both before and after ageing, with all casks filled with various blends of the pot and column stills. Master distiller Richard utilises American oak, ex whiskey casks for the majority of Foursquare's rums, often also experimenting with Sherry, Madeira port & Zinfandel , Andean, Boudreaux casks which offer nuanced variation in flavour.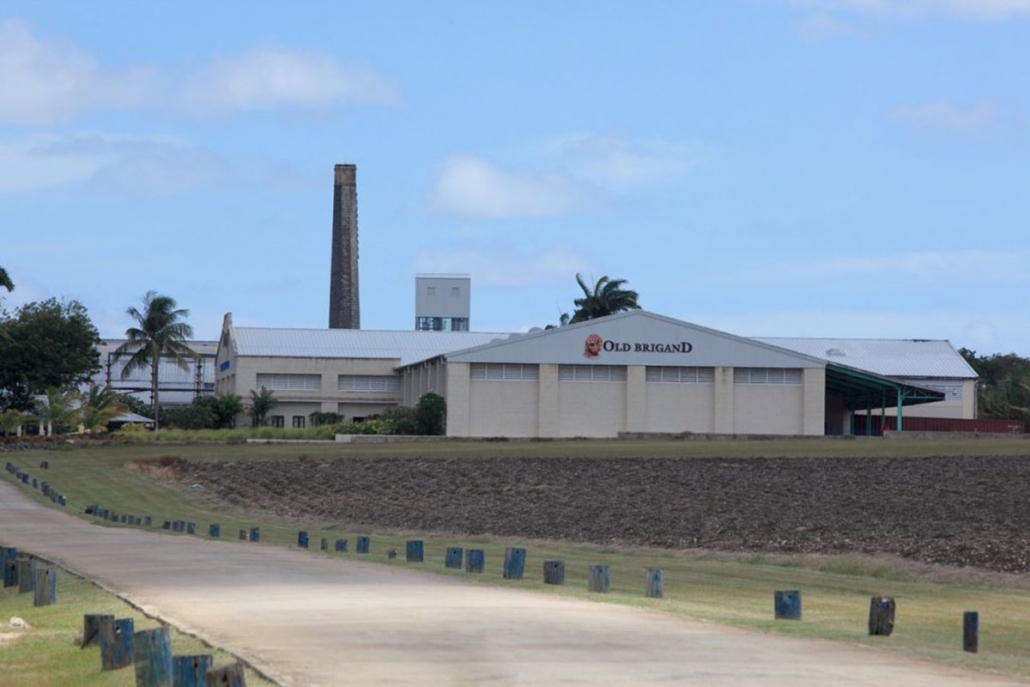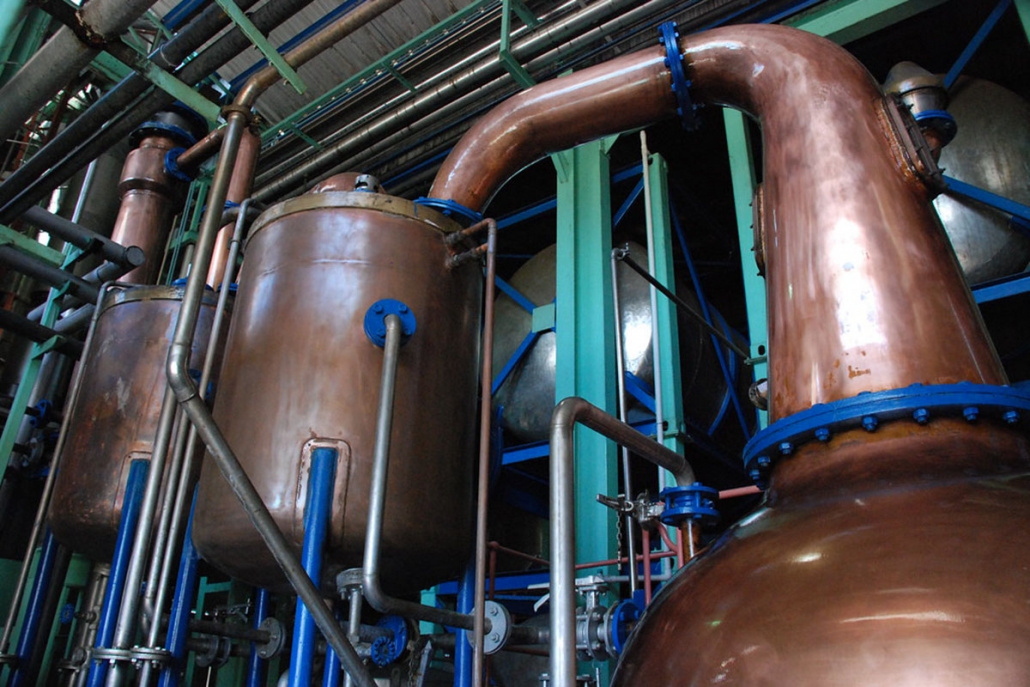 https://rumtribe.com.au/wp-content/uploads/2022/05/Dead-Reckoning-Barbados-Header-1.jpg
405
1030
admin
https://rumtribe.com.au/wp-content/uploads/2022/01/Main-Logo_Border.jpg
admin
2022-05-24 21:25:51
2022-06-23 21:24:11
Dead Reckoning – Barbados Tawny Barossa Cask – June 2022