Following on from the HUGE hit that was the Cane Island Trinidad…we up the rum ante with a GOLD MEDAL winning, 12 year old single estate rum from Central America and the Tribe are the FIRST in Australia to get their hands on this tropical aged rum perfection – The Cane Island Nicaragua 12 Year Old!
This is a column still-produced, Singe Estate Rum that is 100% tropical aged – but with a twist…Although the distillery is listed as 'Secret' on the bottle, you can take it from us that the spirit is from Compañía Licorera de Nicaragua (CLN), located in the Nicaraguan capitol of Managua. If you've heard of that distillery before, it's no wonder. They produce a little brand called 'Flor de Cana' there as well – bet you have heard of that one! This rum won a Gold from Tokyo Whisky & Spirits Competition in June 2022.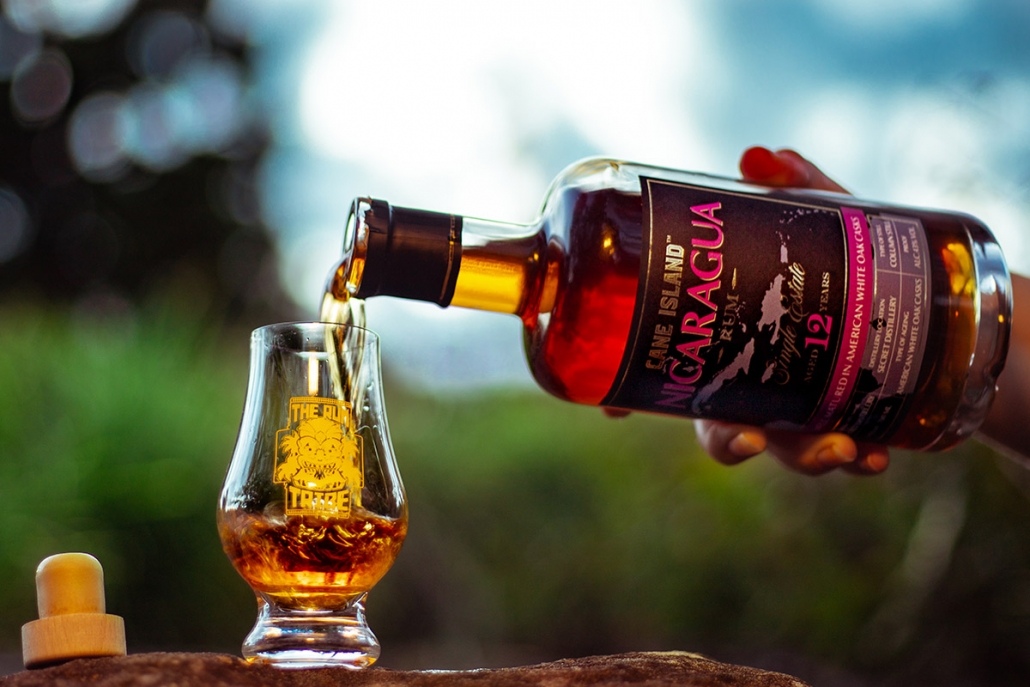 The molasses for this rum was sourced from sugar cane grown on CLN's own plantations in the Chichigalpa. After a relatively short fermentation of 24-36 hours, the wash is distilled using a five-column still, where heavy rum is taken from the first column at 75% abv and light rum is taken from the fifth column at 95% abv. The CLN marques are normally blended together and proofed down to 70% abv before aging. It was then matured for 12 years in ex-bourbon barrels.
Although 100% tropically aged – it was not actually aged in Nicaragua. I'll let the Cane Island peeps talk more about this in their own words below.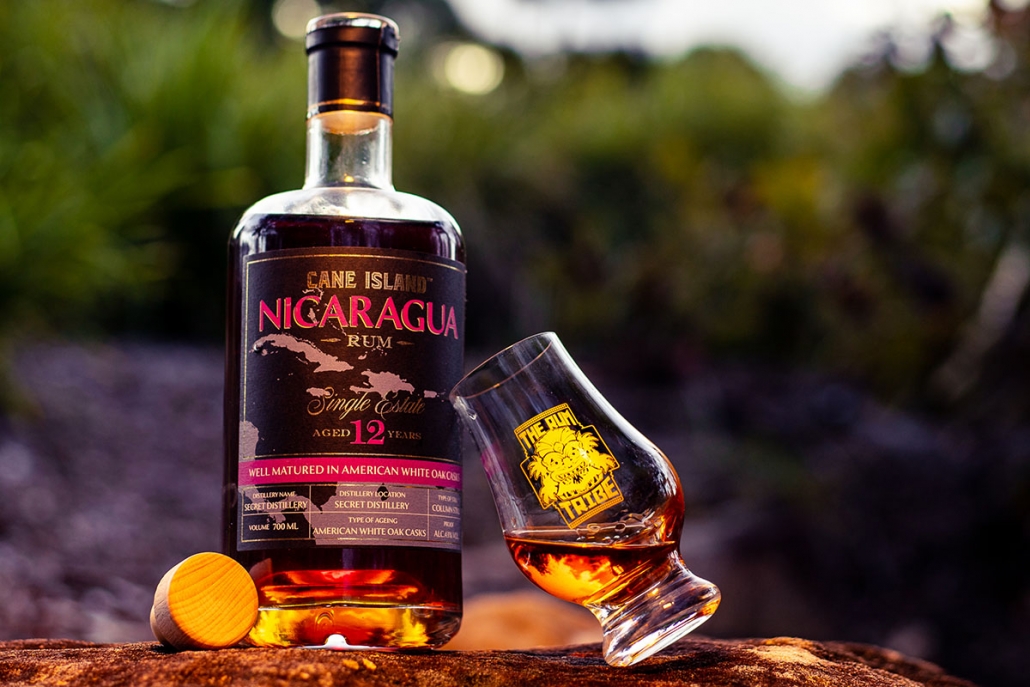 Our Tasting Notes:
Nose: Lightly funky tropical fruit salad, unburnt tobacco, vanilla and biscuit spices plus a nice orange zest as well with vanilla paste there too.
Palate: More of those tropical fruits – banana, pawpaw and even some lychee there, the tobacco notes continue on the palate as well, plus a nice vanilla note to round it all off.
Finish: A lovely, sweet and satisfying finish with chocolate and coffee note alongside more of that delicious fruitiness and a jaffa choc-orange makes itself known as it fades.
A very easy (almost dangerously so) drinking rum that will disappear quickly on a table with friends. Big and rich with masses of fruit and chocolate notes, as well as a pleasant unburnt tobacco backbone. The touch of orange really lifts this one to something special. Complex and with lots to chat about in the flavour profile, sip this one neat – or at most a cube or two of ice.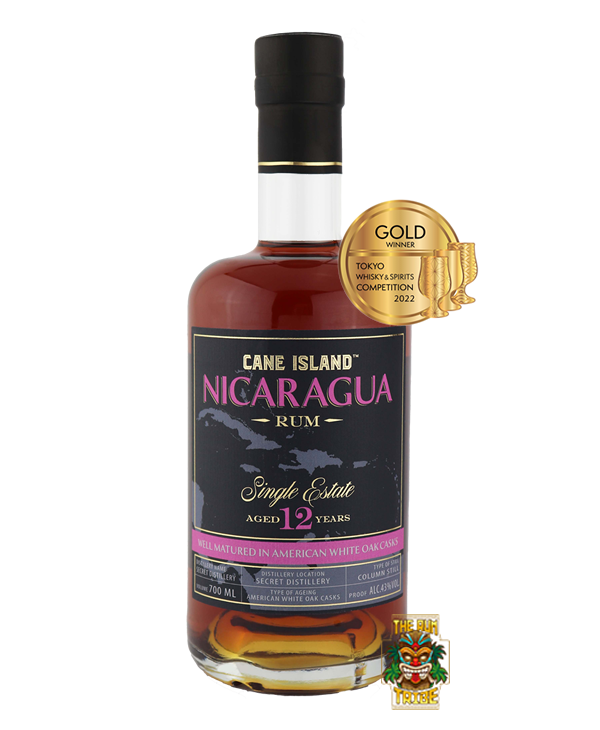 FROM CANE ISLAND
In 2006 the Compañía Licorera de Nicaragua sold a big batch of freshly distilled bulk rum to a company in the Philippines, along with enough staves of ex-bourbon barrels to start the aging of the rum.

12 years later we bought the whole batch from the company in the Philippines through a rum broker. Compañía Licorera de Nicaragua has long since stopped selling bulk rum, as their own brands have grown, and it is now very difficult to find Nicaragua rum from independent bottlers. The rum's 12-year-old history has spanned the globe, and just like all our Single Estates, the age statement refers entirely to tropical aging, albeit the tropical climate of the Philippines, not Nicaragua. Since release in 2018, our Nicaragua rum has received many awards, most recently a Gold from Tokyo Whisky & Spirits Competition in June 2022.
Tasting Notes:
Dark amber in colour. This rum has a very rich mouthfeel, which contains flavours of oak, tobacco and natural vanilla. It has a long and smooth aftertaste. This Nicaraguan rum delivers what you expect from a real and honest 12YO rum.
ABOUT CANE ISLAND
Cane Island Rum offers an authentic range of rums from selected Caribbean and Central American countries, all rums truly represent the style and tradition of the origins and distilleries.
The rum selection of Cane Island Rum consists of Single Island Blends and Single Estate Rums. The Single Island Blends are blends of rum coming from different distilleries from one island. The Single Estate Rums are sourced from one single distillery.
Cane Island Rum currently offers rum from a few of the most iconic rum countries: Barbados, Jamaica, Panama, Thailand, Trinidad, Australia, Guatemala, Venezuela, and Nicaragua. Each one of these countries has a long history in rum production, with their own styles and traditions. All rums reflect the true rum characteristics and identity of the island.
Rum is one the most diverse and historic spirits in the world. There is no other distillate which is produced and aged in so many different countries around the globe. Each rum-producing country has its own history, uniqueness and special traditions when it comes to rum making.
All rums in our portfolio have been tropically aged for several years in wooden casks. Tropical ageing is three times more intense than ageing in colder climates, because the heat of the Caribbean intensifies the interaction between the rum and the wood.
This authentic ageing process results in beautiful, aged rums.
ABOUT Compañía Licorera de Nicaragua
Built in 1890, Compañía Licorera de Nicaragua is located in Managua, at the base of the San Cristóbal volcano (the tallest and most active volcano in Nicaragua).
The fertility of its surrounding lands, the enriched water, and the hot volcanic climate proved to be instrumental in forging the rum's unique and smooth flavour. Owned by the same family for 5 generations, the estate has taken huge steps towards sustainability and fair practice in the last decades.

Locally produced sugar cane is used for the production of sugar, with the by-product of molasses used for rum, and bagasse used for heating the stills.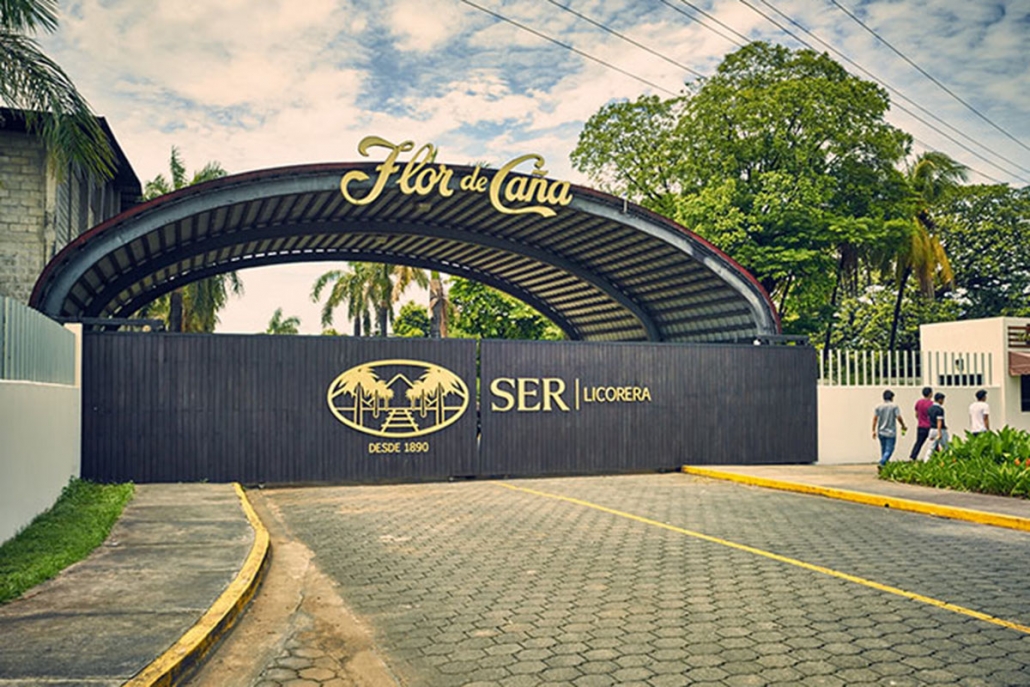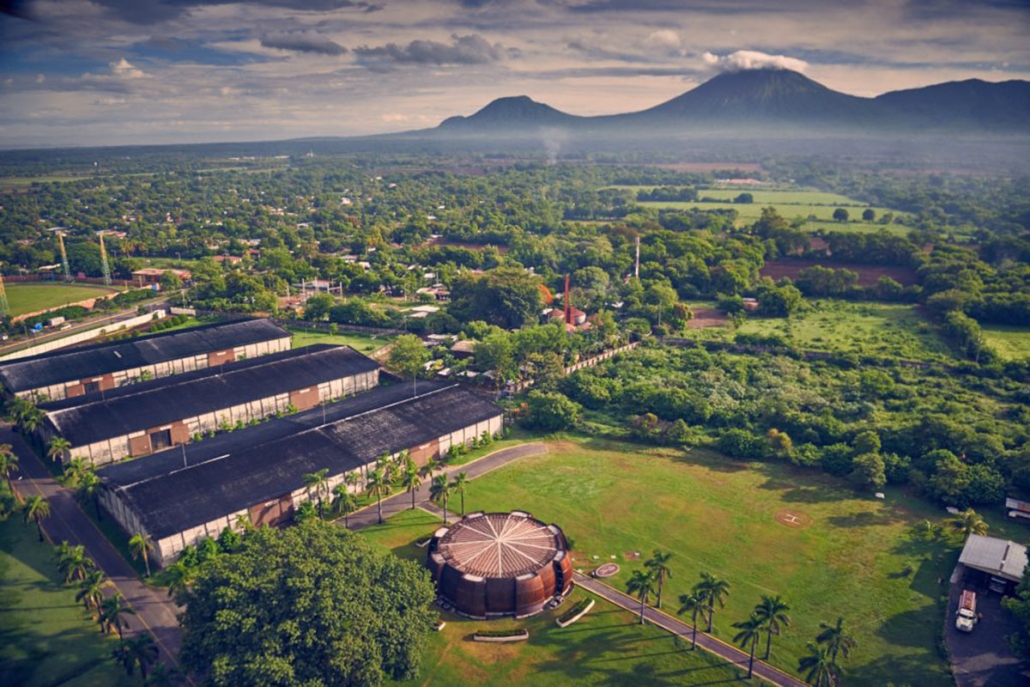 https://rumtribe.com.au/wp-content/uploads/2023/01/CAne-Island-Nicaraguayo-Header-1.jpg
405
1030
admin
https://rumtribe.com.au/wp-content/uploads/2022/01/Main-Logo_Border.jpg
admin
2023-01-23 20:33:32
2023-02-25 14:11:39
Cane Island Nicaragua 12 Year Old – February 2023