Description
BEHOLD! A fabulous independently bottled, single-origin rum from a faraway land from our award winning friends at The Boutique-y Rum Company for our members who want a little more!
This is a fantastic independent bottling of a Mauritian Agricole-style R(h)um. The Boutique-y Rum Company have selected the finest Labourdonnais column-distilled spirit, transported it back to England and aged it in an ex-Pedro Ximinez cask for 5 years.
A few bottles of this have gone to some small indy bottle shops, but we at the Rum Tribe have the lion's share of the Australian allocation.
This is an Agricole based rum – that means that the wash that is fermented and ultimately distilled is made from fresh cane juice – not molasses. This normally presents as a lighter rum but the PX cask sure has added it's dark, fruity magic to this one!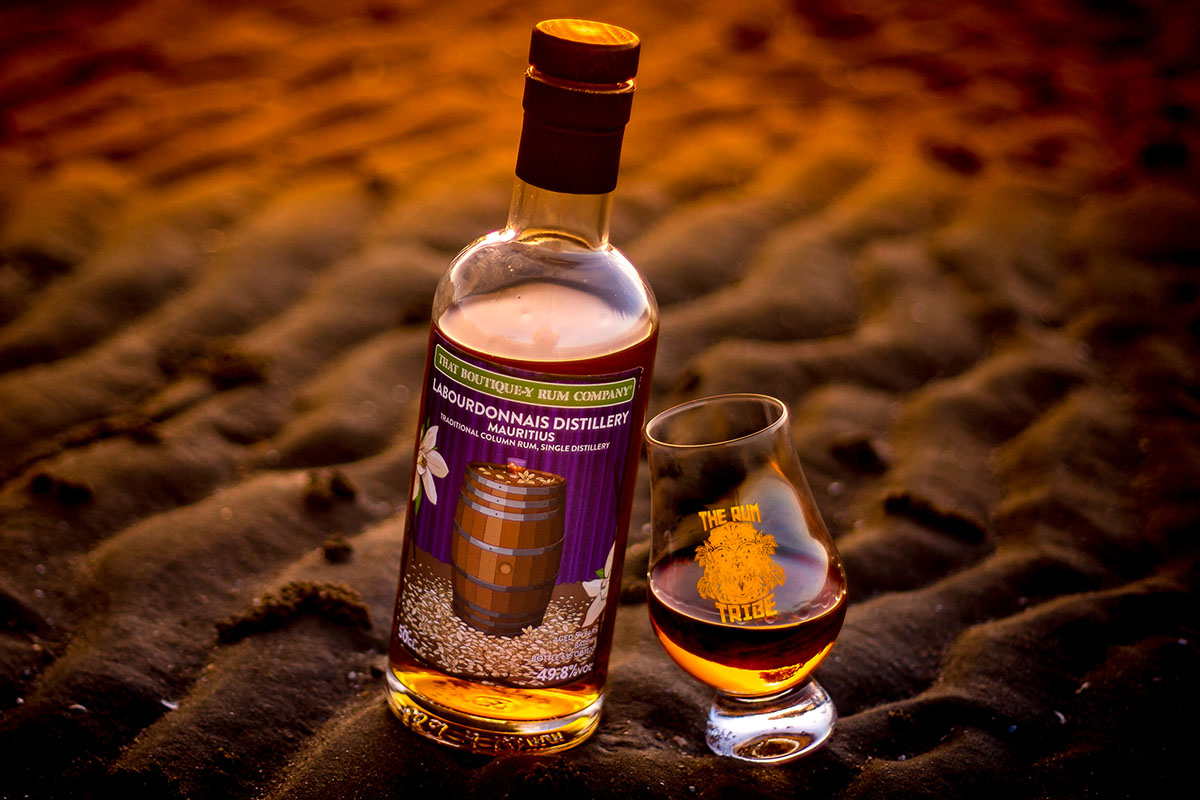 We're not the only ones that think this rum is great – @thefatrumpirate (internet rum reviewer and general all-round buccaneer!) gives it 4 and a half stars and says of it:
This is a complex, admittedly sweet (but not sweetened) but pretty complex rum which I believe will interest a lot of rum drinkers. It's something quite different and refreshing.
It is a rum which improves upon each sip. I've got a few more of these Boutique-y Rum Company offerings to try and I must say this has been a slightly unexpected surprise. So they are off to a good start with me!

The work done by the Boutique-y Rum Company on this rum really shines and this is a rum which, I admit I would never have bought but having tasted it a bottle or two are sure to ordered.
Our Tasting Notes
Nose: The first hit on the nose is a completely  surprising – yet fantastic! – Keen's curry powder note,  sultanas and sweet stewed fruit notes emerge – also a marmalade-y scent in there too. But that curry powder scent is the star here – delicious!
Palate: Nice and warming, and a gain, and coats the mouth instantly. Not a massively sweet rum, but full of rich fruit cake with marzipan icing. Surprisingly the there is very little trace of that curry note in the nose.
Finish: Rich and hearty – a fantastic persistent mild spice and rolling waves of that Christmas cake fruitiness with a touch of citrus too.  Those curry spices re-appear in the background as it fades .
The Labourdonnais 5yo a rich and complex rum (or rhum? I'm not sure) – and that (almost) 50% abv really allows those fantastic spices and flavours to shine in a bold and confidant spotlight. This bottle will evaporate very quickly (yeah, evaporate.. suuure!) once opened – be warned!
From Boutique-y
A delicious-y sip produced from cane juice in a traditional column still. Aged for 5 years in a Pedro Ximénez cask, this expression certainly offers an interesting balance of flavours.
The beautiful cask is framed by vanilla pods and a blanket of vanilla flowers.
Nose: A big waft of Army & Navy sweets, dried currants, raisins, fresh-planed oak.
Palate: Rich, intense, pleasing viscosity, an overload of fruitcake.
Finish: A dry, spicy finish.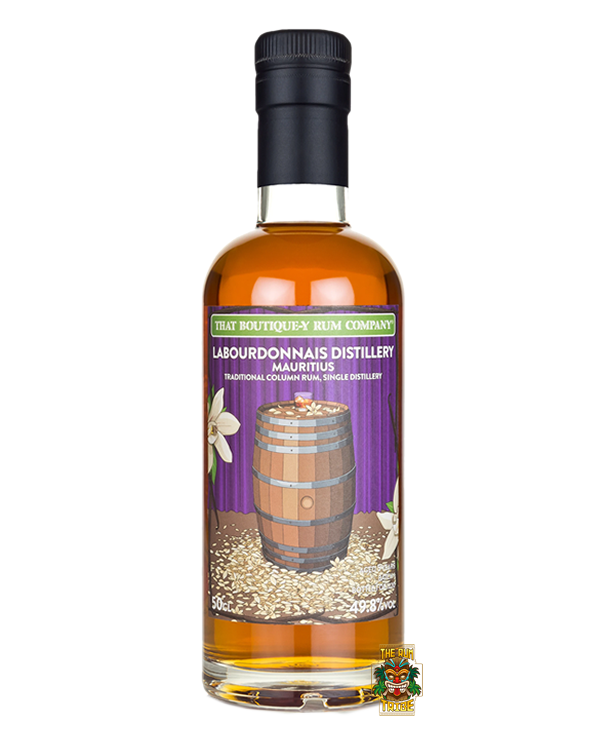 About Labourdonnaise
The Distillerie de Labourdonnais is just one part of 'La Domaine de Labourdonnais' which is a historic destination in Mauritius. With multiple activities revolving around its exceptional natural and cultural heritage, it has become a diversified business comprising four core activities: Leisure, Sports & Wellness, Agriculture & Processing and Real Estate.
The centrepiece of the estate –the Château de Labourdonnais was built in 1856 and inhabited buy the same family for over 150 years. In 2006 the the Château de Labourdonnais underwent major restoration works to be restored to its former glory.
At the same time this restoration was going on, 'La Domain…' set about building a distillery to take advantage of the natural produce of the area. Originally named 'La Rhumerie des Mascareignes' – it's named was changed in to it's current name – La Distillerie de Labourdonnais – in 2014.
The distillery sources it's cane from the surrounding districts and employs column stills to create it's spirit. Traditionally Labourdonnais age in French or American oak. As this month's extra is a fully independently aged and bottled (by That Boutique-y Rum Company) spirit from Labourdonnais, we are able to try this delightful spirit aged in Pedro Ximinez casks – the beauty of the independent bottler!