Description
The perfect Tasting Box for those rum lovers in your life – The Rum Tribe 'Introduction to World Rums' Tasting Box!
This specially-curated box of award winning deliciousness features 3  x 100ml bottles of our favourite rum awesomeness plus our Rum Tribe Rum Glass for your enjoyment!
PLUS your 'Introduction to World Rums' Tasting Box includes full descriptions of each rum PLUS tasting notes. Enjoy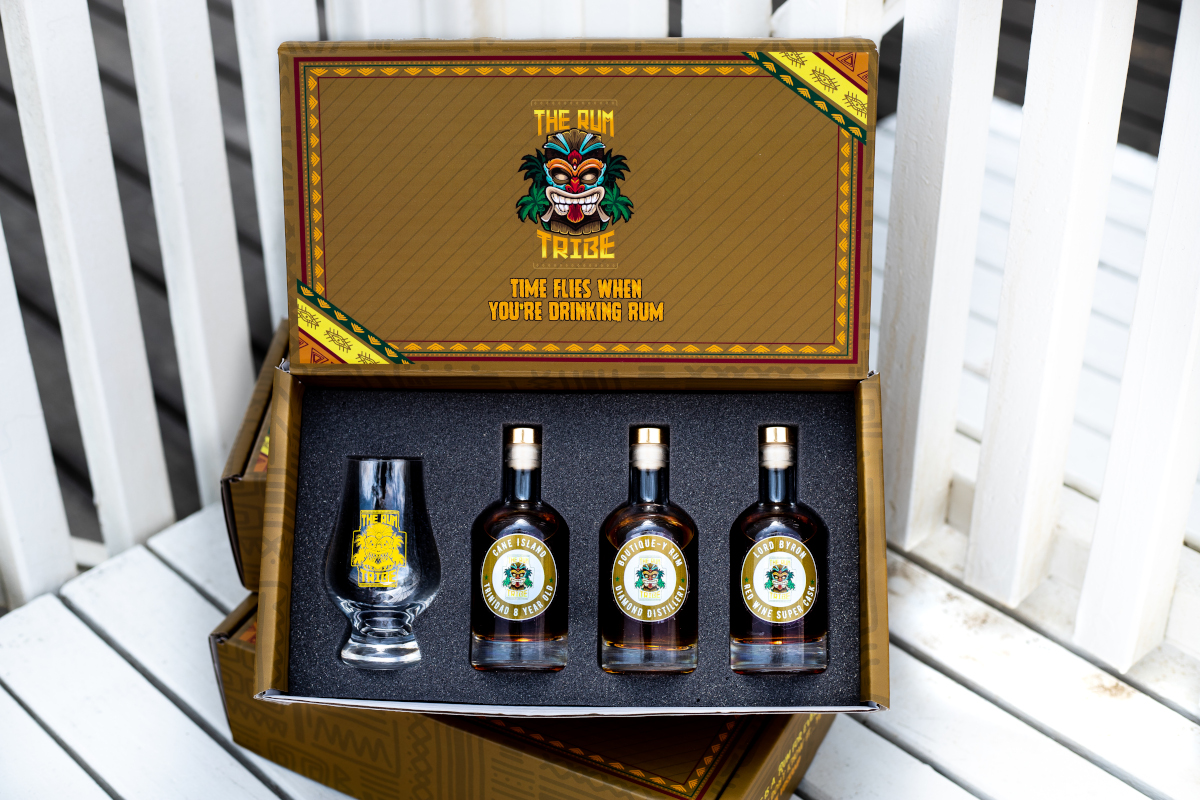 Explore the exciting world of premium rums with a journey through 3 specialist premium rums from different locations tasting with your own glass and all of the information on the rum, the distillery and some expert tasting notes.
The best part of the Rum Tribe is that we get access to premium rums from around the world and you get to experience them. The three rums and tasting glass in this pack are designed to get your world rum journey underway. All of these rums are specifically selected by our rum experts and contain no added sugar or colouring.