Get ready rum lovers for not ONE but TWO rums from the top of the world! A dual serving of superb Nepalese rums made with molasses from Nepalese sugar cane and pure water from Himalayan snowmelt. Please welcome the Khukri XXX and Khukri Spiced rums!
Never heard of Nepalese rum? Well, Nepal has a proud rum-making history going back more than half a century. We are proud to introduce Khukri Rum for the very FIRST TIME to Australia (and of course the Tribe!)
Both of these are amazing rums are all about Nepal. Made from all–Nepalese ingredients and even matured in native wood casks. Infused with Nepalese traditional caramel and Nepalese spices! And of course made with pure Nepalese water from the Himalayas.
It may come as a surprise (it certainly did to me) that Nepal has a sugar industry of it's own. It's true! – the Terai Belt in southern Nepal is flooded annually with fresh and rich soil deposited each year. The resulting rich soils produces sugar cane for a tiny three months every year! The Nepal sugar crop is so small and treasured by the Nepalese that strict measures are followed so each kilogram of sugar and molasses is accounted for!
Caramel is added to both the Spiced and XXX rums. On chatting with Khukri last year, this is the traditional way rum has always been made in Nepal and it isn't stopping anytime soon. They make no bones about it either, nor do they hide it. As it says on their website – it's traditional Nepalese caramel made in traditional wood fired clay furnaces. The caramel is used not only for colouring – but adds viscosity and a "richer visual and sensory experience". The Spiced Rum is infused with 10 local (but secret!) herbs and spices.
The water used in the production of Khukri Rum deserves a special mention too. It's water from pure Himalayan snowmelt. Possibly, the purest water on the planet. And to top the whole 'Nepalese Origin' thing off, Khukri mature their rum in casks made from Shorea Robusta – a tree native to the region.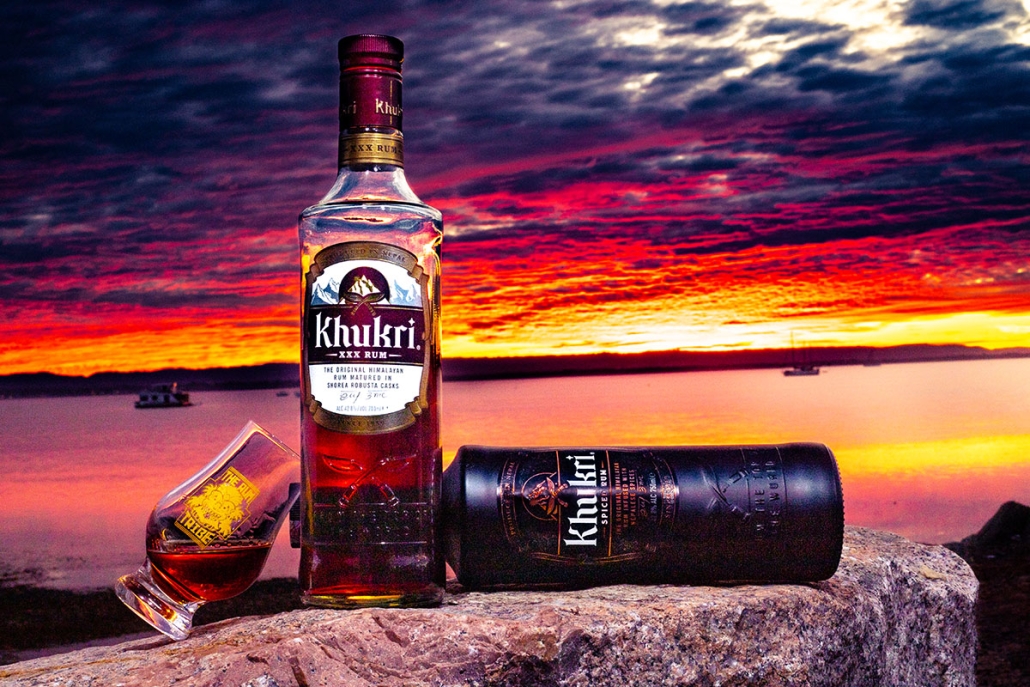 The Rum Tribe has never been scared to launch rums from around the world into the Australian market. We've proudly bought Vietnamese, El Salvadorian, Thai and even South African rums to Australia for the Tribe because, well, you've gotta try them all, right? And in the same spirit, we are stoked bring a Nepalese rum to the Aussie market for the first time! And not just one – but TWO fabulous bottles of rum for a price that will make you smile.
Make sure to pull these out with company because we can pretty much guarantee your mates will have NEVER had a rum from Nepal before!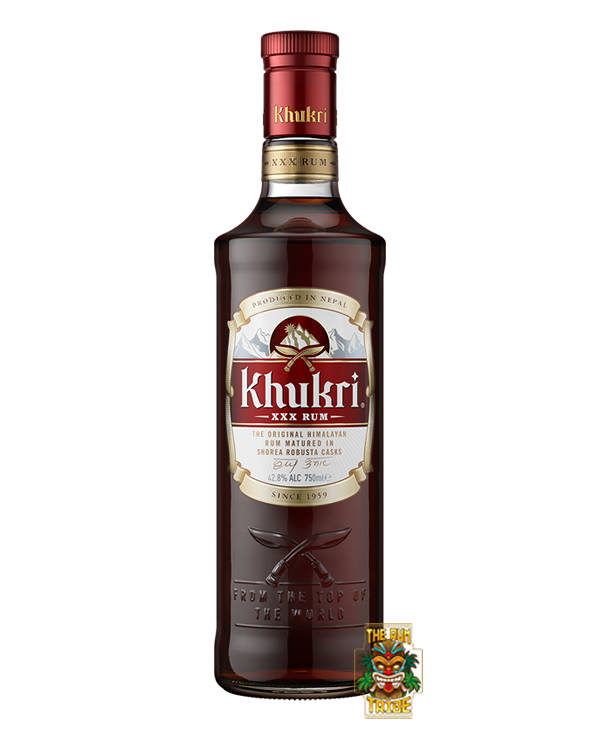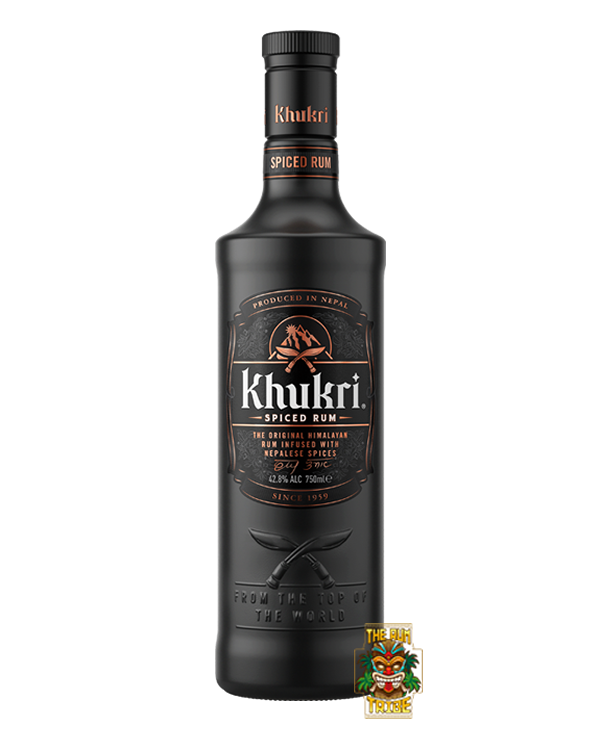 Our Tasting Notes:
Khukri XXX Rum
Nose: Quite a distinctive nose – earthy, yet sweet with banana, caramel and vanilla
Palate: Really thick and almost sticky mouthfeel but there's a big banoffee pie with meringue on top vibe. It's a sweet rum, no doubt about it.
Finish: Goes out with a warm glow (the closest that this comes to spicey) and more of those caramel notes with dark chocolate, coffee beans and fading vanilla.

Khukri Spiced Rum

I found it quite challenging to really review this straight up as, frankly, I don't recognise many of the notes I get on the nose or palate. There is certainly clove there, but there is also some savoury – almost curry powder like notes – amongst it. Beguiling like Bhuja Mix.
On doing some research I found a Nepalese website that recommends – "Khukri Spice Rum is best enjoyed with Cola and a squeeze of lime, topped with lots of crushed ice and fresh mint leaf, making it an ideal invigorating drink-a perfect Summer Chiller". So of course, I ducked out and grabbed and bruised some mint and yes, I can confirm that is a pretty good – and easy – way to drink this distinctive, Spiced Rum.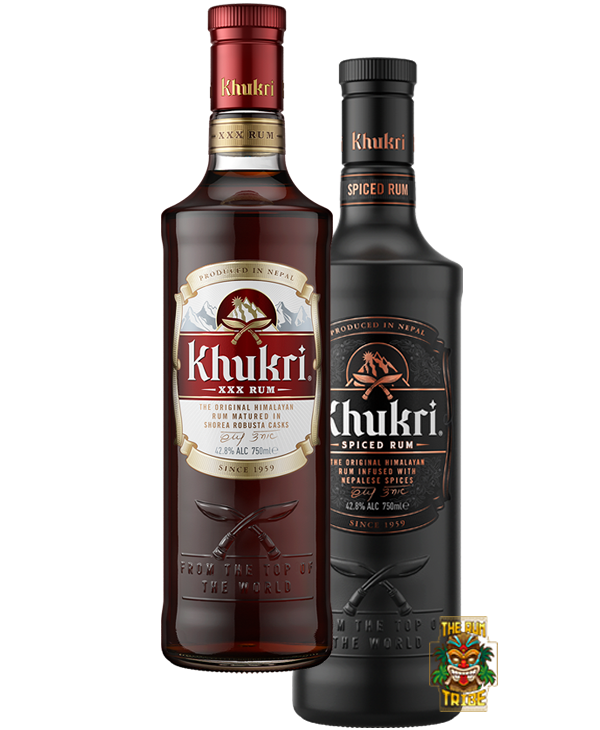 FROM KHUKRI
Whether it is our humble traditions or our renowned bravery in battles and wars, Khukri has become an integral part of the Nepalese legacy.
The Khukri Rums are a celebration of our rich Nepalese heritage. Each bottle is passionately crafted using the finest hand-selected sugarcane that's harvested and refined into a delicious classic blend.
Khukri XXX Rum: Khukri XXX Rum carries the character of a bold beginning. A unique proprietary process garners a rich and intense taste to the blend. In every sip, you will experience the history of humble traditions, expert connoisseurship, and handcrafted flavours that speak to you of the ice-capped mountains that it comes from.
Khukri Spiced Rum: Flavours from authentic Nepalese spices are masterfully blended with distils of rich molasses and fresh spring water from the Himalayas. It is then aged in regions exclusive Shorea Robusta casks at high altitudes resulting in a tasteful concoction of assorted spices enriched with dry fruits that ends with a sweet, smooth and long finish.
ABOUT KHUKRI
Khukuri is a type of knife, typically with 12-15 inch long blades, originating from Nepal. It is associated with the Gurkhas of Nepal and is regarded as a national emblem that has earned respect from all over the world.
From heritage and craftsmanship, to beauty, creativity and an uncompromising commitment to excellence, Khukri draws from and is inspired by the decisions, stories and people who have shaped it. Until the late 1950's, Nepal had only been making liquor at home. It was in 1959 when Nepal started distilling its very own rum for the first time.
We come from the kind of place where there is freshness in the air. Here, questions are asked and new ideas are formulated. The beauty of the Himalayas goes beyond postcards and dramatic movies.

Countless artists, authors, philosophers and musicians have found in these valleys a place where their vision can be fully manifested.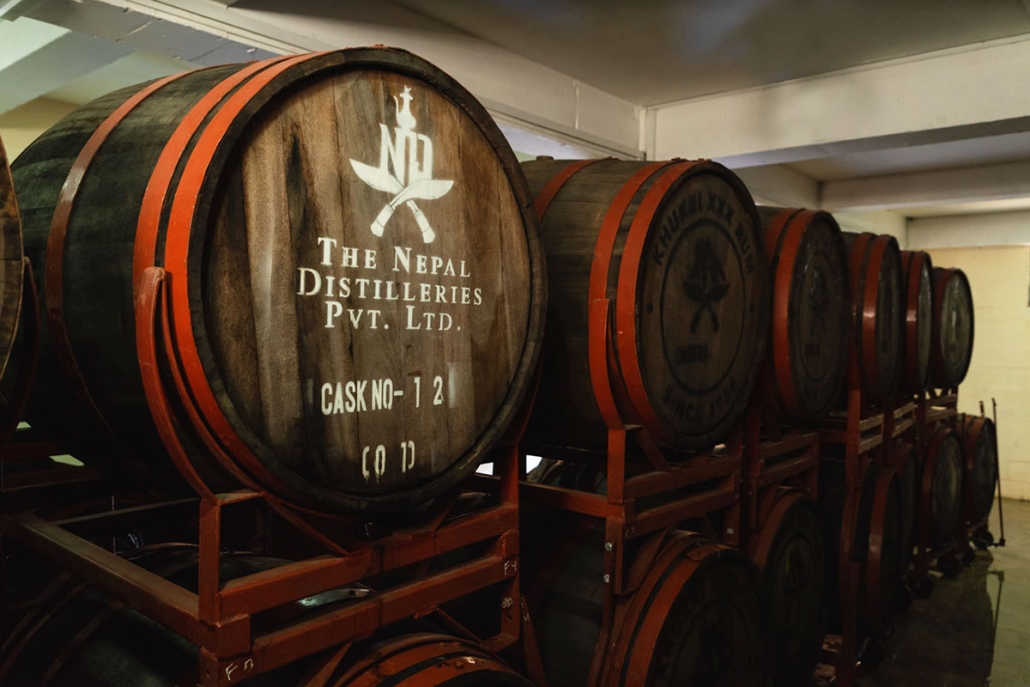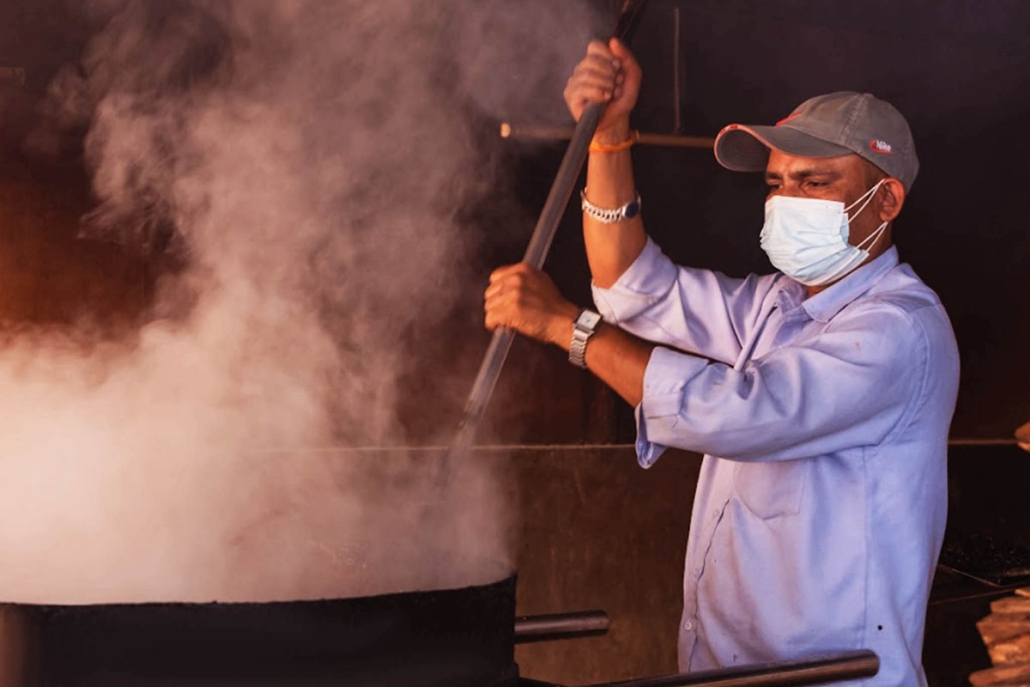 https://rumtribe.com.au/wp-content/uploads/2023/06/Khukri-Header-3.jpg
405
1030
admin
https://rumtribe.com.au/wp-content/uploads/2022/01/Main-Logo_Border.jpg
admin
2023-06-23 20:49:47
2023-07-24 10:56:11
Khukri XXX Rum and Khukri Spiced Rum – July 2023