Description
Boom…not only did this rum just score a Silver Medal in the recent Australian Rum Awards, but the husband and wife team behind it are one of the original members of our very own Rum Tribe – The Karu Distilling Outcask!
This year we've been honoured to have already featured quite a few of the rums that went on to win awards at the recent Australian Rum Awards…the Karu Outcask Rum joins this select group of exceptional rums.
This Members Extra is the VERY LAST of the award-winning Outcask Rum Batch#1 from Karu Distillery.  Now Karu Distillery has built a pretty huge fan-base due to not only their fantastic social media presence, but also their range of award winning gins.
With so fans, it was inevitable that their first batch of rum was going to be well-received, and as expected (by the pre-orders) it sold out in hours. Not long after – it won a Silver Medal at the inaugural Australian Rum Awards.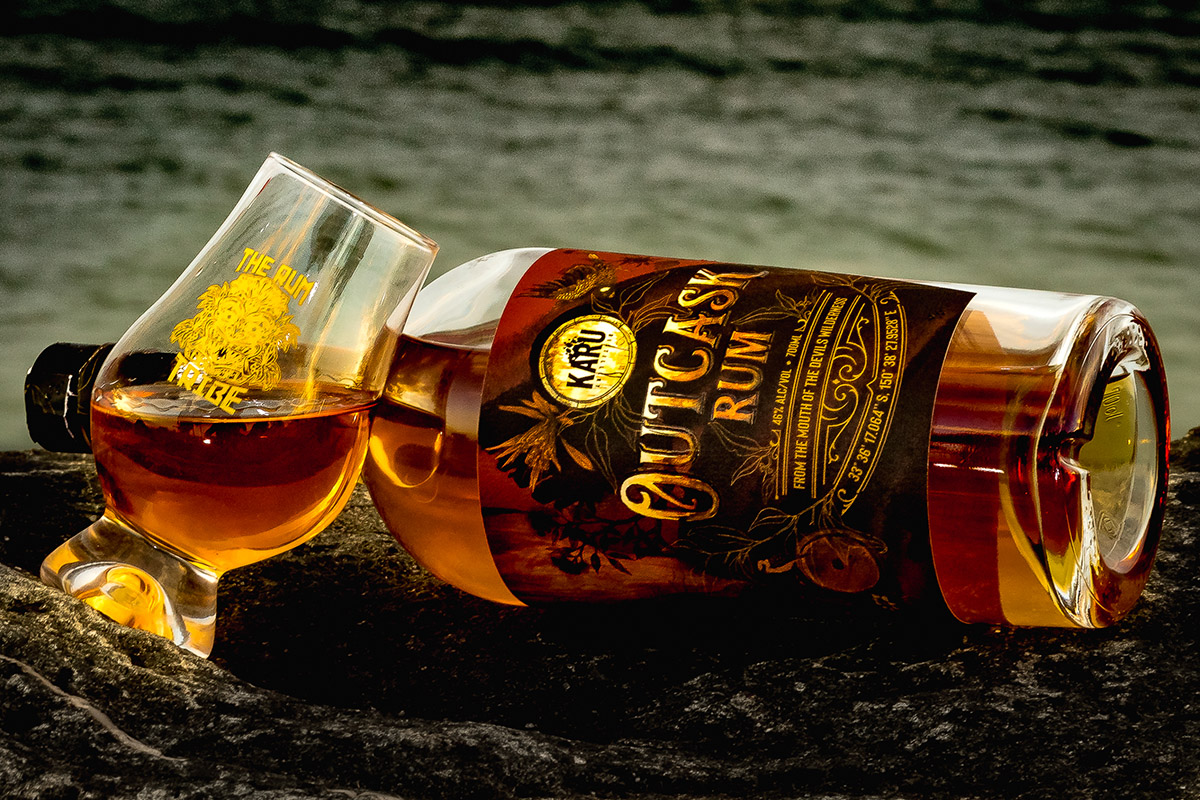 Did I say it was sold out? Well. Being the awesome members of the RumTribe that Nick and Ally are, they held some back especially for us! That's right – we have the very, very last cases of Karu's Outcask Rum Batch#1, and they are available exclusively for members of the Tribe!
The Karu Outcask Batch#1 is a molasses based rum aged in ex- Australian whisky barrels for 3 and 3.5 years, non-chill filtered, pure, single rum bottled at 46% ABV.
Karu Distillery is the first distillery in the Devil's Wilderness, NSW. Ally and Nick Ayres are seriously nice people with a serious love of rum (and gin!). Their gins have already made a huge splash in the Australian clear spirits world, and now their long-anticipated aged rums are already doing the same!
Our Tasting Notes
Nose: A surprisingly smoky, oakey nose – it's almost whisky-like at first. Deeper investigation sees some fruit salad and burnt caramel notes reveal themselves.
Palate: Lovely and mouth coating, just a tiny touch of pepper. Dark liquorice and caramel jumps at me first.  Its molasses base is unmistakeable. Big and bold and utterly delicious.
Finish: Lovely warming, completely satisfying and chewy finish. A delicious smokiness wraps around sweet fruit notes with aniseed highlights and the oak peeks through to round it all out.
Lovers of 'traditional' aussie molasses-based rum will love this instantly. It's big and bold, but lots of subtle note's ping around there making conversation with drinking buddies flow.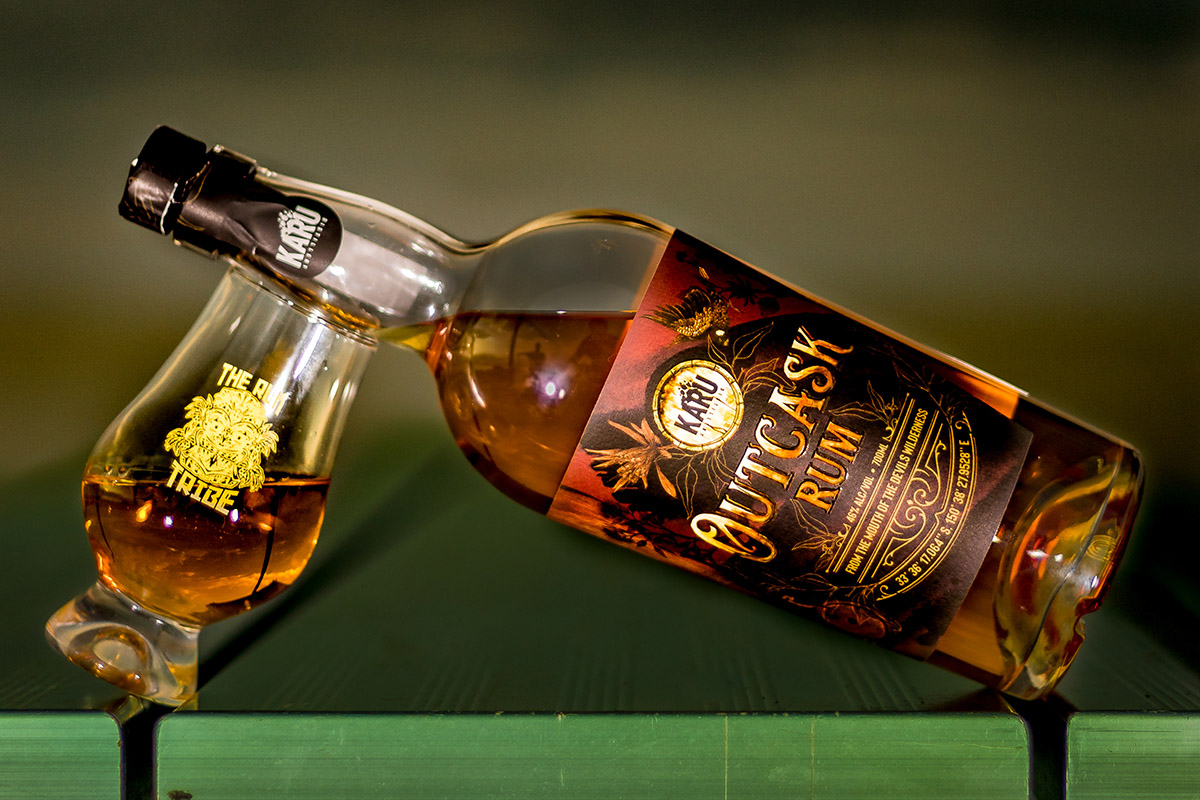 From Karu Distilling
"Outcask Rum for us, is one of the most significant milestones for our distillery. Not just because we love rum and the production side of it all, but because it's been a long time coming. We started rum back in 2018 and once we finally got it right, we started the barrelling process. The end of 2019 for us was met with Black Summer fires, which lead us to evacuate our distillery and of course, we took the rum barrels with us!
Once placed back at the distillery the barrels were able to hibernate for 3.5 and 3 years, this would become batch 1 of Outcask Rum. Our rum is fermented for two weeks from Australian Molasses, 100% pot distilled for those chewy notes, Aged in Ex-Australian-Whiskey Barrels and non-chill filtered."
– Ally Ayres
Tasting Notes: Sweet aromatics, mild tropical fruit, green apple skin and brown sugar. Palate is creamy, baked goods, caramelized honey, treacle, and vanilla.
About Karu Distilling
Launched in 2018 Karu Distillery by husband and wife team Nick and Ally, the focus has always been to create quality spirits that highlight the science and art of the distillation process.
Based in the Devils Wilderness NSW the range has grown to include Affinity a contemporary Australian gin, Lightning a navy strength gin, Morita a chipotle vodka and Outcask a golden rum.
Karu is one of Australia's most awarded distilleries, in 2021 Lightning gin took out the Trophy for best contemporary gin at the International Wines & Spirits Competition.