OK, we get it, Thailand isn't exactly the first place that springs to mind when 'world class rum' is mentioned, but this month we have a GOLD MEDAL winning rum, tropically matured under a lagoon in Thailand and for the first time ever available in Australia its EXCLUSIVE to the Rum Tribe! Please make welcome – Phraya Elements!
Thailand and Rum makes perfect sense when you think about it. Fantastic, rich soil that sits under premium sugar cane, pure water – and a tropical climate in which to mature! And so this month we set sail to 'the Land of Smiles' and in true Rum Tribe fashion this is the first time ever released in Australia!
Please make welcome a new playa in Austraya – Phraya! We're proud to offer the Phraya Elements as our Rum of the Month. A Gold Medal winning rum from SangSom Co and the name 'Phraya' is Thai for 'High Ranking' – and the 'Elements' rum certainly lives up to its name!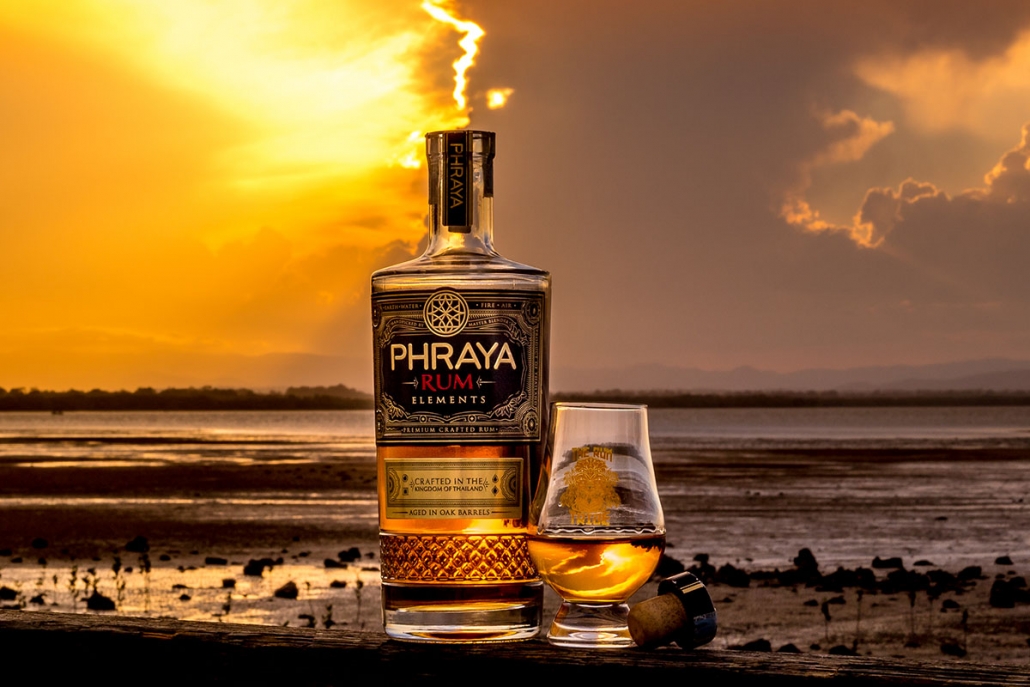 Phraya Rum is hand-crafted, Column distilled molasses bases spirit, aged in charred American oak and matured under a lagoon in Thailand.
You read that right…this rum is "matured under a lagoon in Thailand" … WTF you ask? Phraya rum is matured under tropical lagoons in Thailand? Well not quite 'UNDER, under – but pretty close! Let me explain.
Whilst pretty much all distilleries who tropical age their rums embrace the heat which comes along with the extreme barometric fluctuations that make tropical aged rum, tropically aged! Phraya does it a little different. They want those barometric changes pumping the spirit in and out of the wood (ie – maturing it), but they want to avoid the associated heat (leading to – amongst other things – a high angels share). Their ingenious idea is to put their warehouses four metres underground right next to lagoons along the Ta Chin River. The waters from the lagoons keep the warehouses relatively cool and constant – but the barometric pressure changes from the local weather patterns still make their presence felt.
Distilling is a relatively new industry in this timeless land. The SangSom distillery (who produce Phraya) in particular being one of the oldest, built in 1977 – but a mere babe by international rum standards. However, the philosophy Phraya embraces is as ancient as the land it sits on – an ancient Oriental belief that all matter is made of differing amounts of four base elements – Earth, Water, Fire and Air.
In Phraya Rum, Earth is represented by the rich and fertile soil of central Thailand where the sugar is produced to order. The soft, natural water of the Ta Chin River is used in the production of the rum. Fire is used to char the casks it's aged in and the Air is breathed in and out of the casks as the rum ages in the cool belowground warehouses adjacent to the lagoons.
This world class tropically aged, award winning rum is only available in Australia through The Rum Tribe! We have negotiated an amazing price for our members and at $99 this is a must to add to your rum collection and to impress your friends with.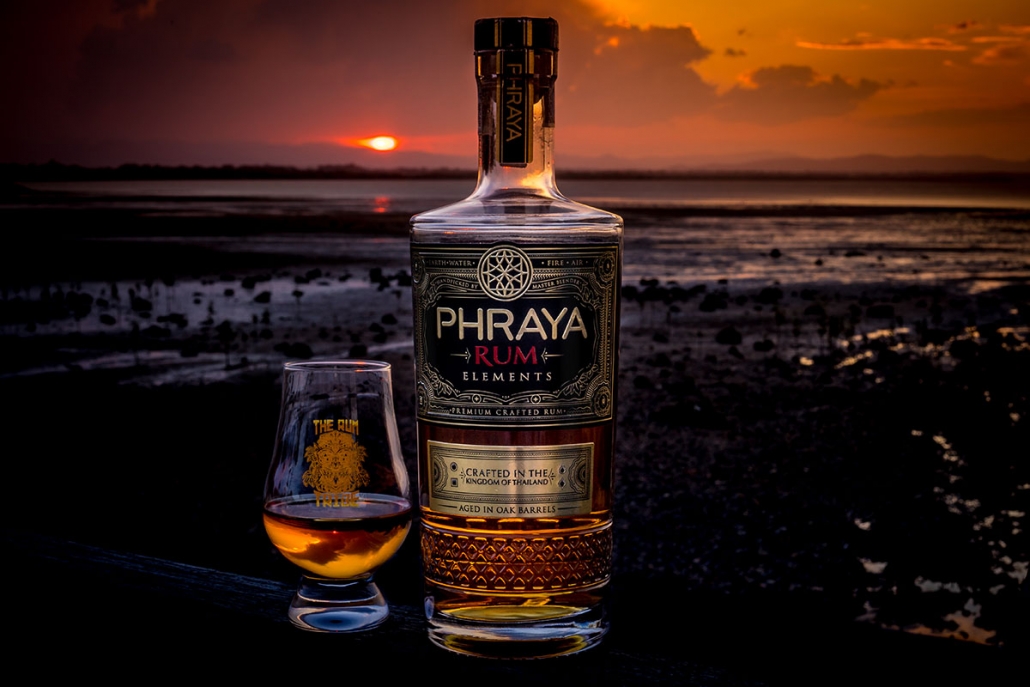 Our Tasting Notes:
Nose: Lovely Floral notes (frangipani?) float above a vanilla mock cream buttery sweetness.
Palate: Warm and rich with lots of sweet custard, toffee and some almond meal there as well.
Finish: Tongue-tingling (but not hot) spices persist as the creamy vanilla notes fade.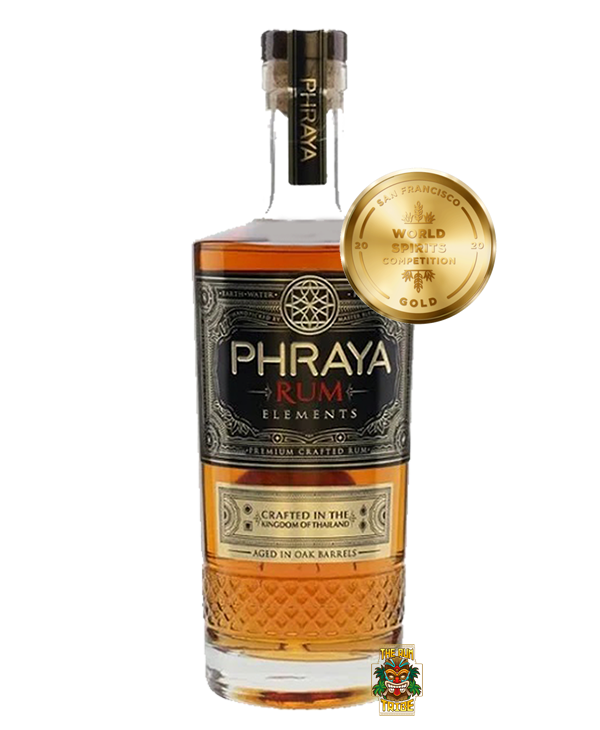 FROM THE DISTILLERY
Dear The Rum Tribe members!
We're delighted to be your rum pick of the month! Phraya Elements rum was launched last year, and despite challenging circumstances, has made its mark in France, Russia, Poland, Czech, and the UK as well as its home turf in Thailand. You will be the first from Down Under to experience the craft of refinement that Phraya Elements have to offer. Phraya Elements rum can be enjoyed as a neat drink, but also great in cocktails whether they be classic rum-based drinks or Phraya signature cocktails, which you can find the recipes for on our website. These cocktails were concocted by top bartenders in Thailand.
We hope you enjoy this tasting session with your fellow members, and please do share your feedback with us!
Cheers
Phraya team
ABOUT SANGSOM DISTILLERY
Built in 1977, the SangSom distillery is set in Nakhon Pathom Province of Thailand – immediately NW of Bangkok. It benefits from fertile land and a climate perfect for growing sugar cane and produces traditional rum distilled in a column still. Resolutely avant-garde, SangSom is also one of the handful of distilleries in the country that have become experts in the art of ageing. Phraya's rich and complex style reflects this.
SangSom Co's 'house brand' – SangSom has been popular since its release in 1977 and has won multiple award and medals since then. The Phraya brand has been around for less years than the SangSom brand – but is certainly following in its elder bothers footsteps already taking out gold at this year's San Francisco World Spirits competition in 2020. The name 'Phraya' was once used to denote the highest honour awarded by the King in gratitude for outstanding service to the country.
The heart of Phraya Rum lies in the high-quality molasses obtained from sugarcanes of Kanchanaburi, one of the biggest sugar cane growing area where nature remains well preserved. The aging of Phraya Elements follows the tradition of maturing the distillate in fine American oak ex-bourbon barrels, which are stored and let breathe quietly next to sleepy lagoons. After a period of time, the contents from various aged charred barrels are hand-picked and intricately blended to perfection.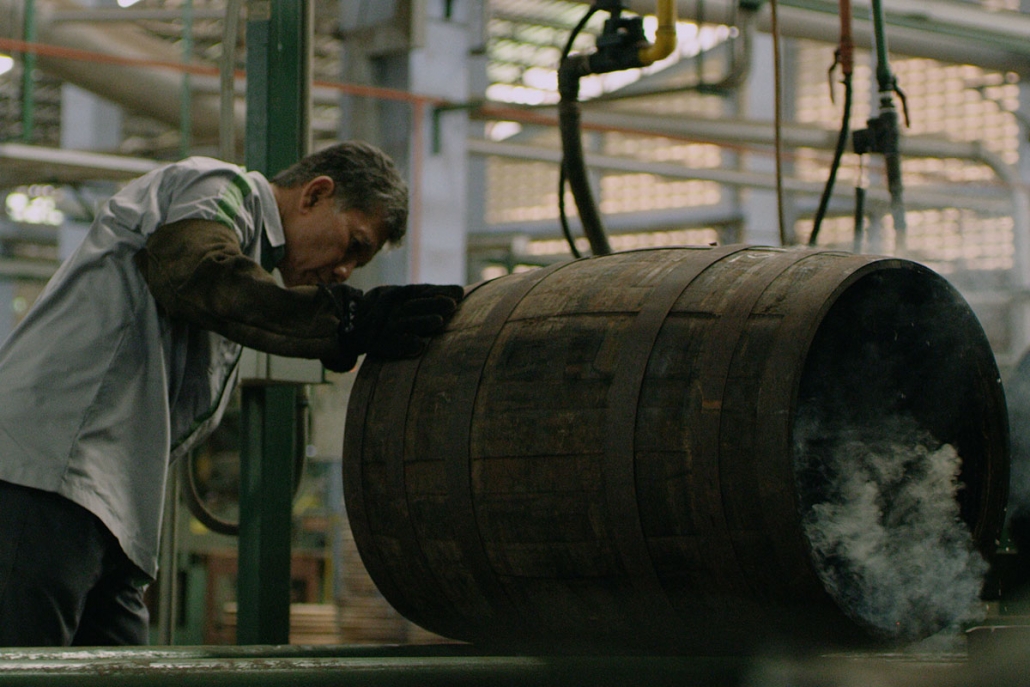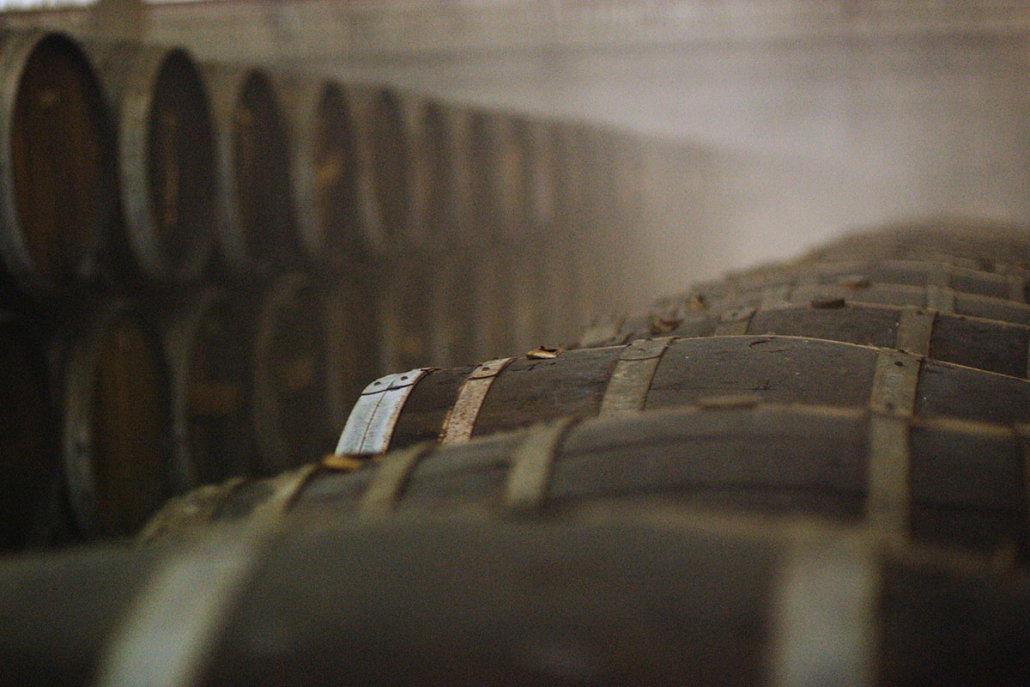 https://rumtribe.com.au/wp-content/uploads/2021/10/Phraya-Elements-Header-4.png
405
1030
admin
https://rumtribe.com.au/wp-content/uploads/2022/01/Main-Logo_Border.jpg
admin
2021-10-24 15:00:43
2021-12-02 12:26:12
Phraya Elements – November 2021