Are you ready for one of the greatest competitions ever undertaken?
You can WIN a 10L custom made barrel of Australian Rum! How good would this look on your bar!
This is a prize that money cannot buy…Check out the PRIZE below and how to enter.
The Barrel
10 Litre Custom Made Barrel
Made from a 200L ex Seppeltsfield Port Barrel, re-sized into 10L
Custom etched with the Rum Tribe logo
Made by Head Cooper from Seppeltsfield Wines, Andrew Young
Currently being seasoned with Seppeltsfield Port prior to being filled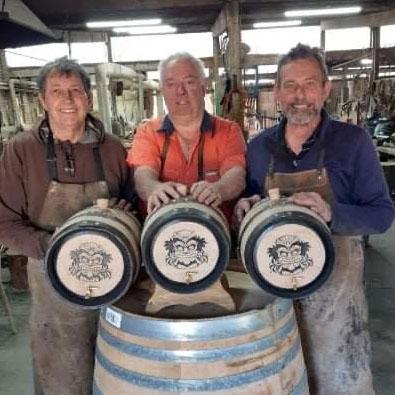 The Spirit
10 Litre of new make spirit from Cavu Distilling on the Sunshine Coast, Queensland
Still type: Stillsmith 6000L wash still and 2500L spirit still
Distillation technique: Double distilled, 5 hrs wash and 6 hrs spirit, hearts cut from 76% to 59% ABV
Fermentation time: 6 days and 4 days on lees, all wild, inc dunder and muck
Type of cane used: organic molasses
The unique design of the copper pot still with an additional basket allowing more introduction of flavour, also the practice of pre-soaking their ex-bourbon barrels in sherry prior to filling.
With the use of Dunder and Muck and a long fermentation time, we can guarantee this will be the closest thing to a funky Jamaican rum yet made in Queensland, also a first in Australia.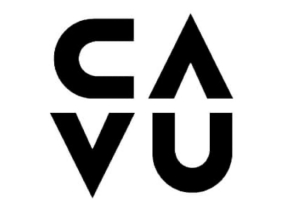 Getting your Rum on!
We will send the lucky winner both the barrel and the new make spirit
The Tribe will guide you through decanting the port seasoning and filling the new make spirit
We will also provide any support and advice on your rum from aging, to testing etc
We estimate the aging time to be somewhere between 1-2 years (small barrels age faster) depending on your taste and where are located but age it as long as you want…It's your RUM!
Sounds awesome! How do I enter?
The PRIZE will be drawn LIVE on Facebook on February 11, 2022
The winner needs to have an ACTIVE Rum Tribe membership at the time of the draw
To enter, a member must refer another customer to the Rum Tribe using the Rum Tribe Referral System
The referred customer must purchase at least one Monthly Rum Release (either December 2021, January 2022 or February 2022)
PLUS the member and the referred customer still get $10 off your rum purchases so it is a win win!
Each valid referred customer is 1 entry and Members can have as multiple valid entries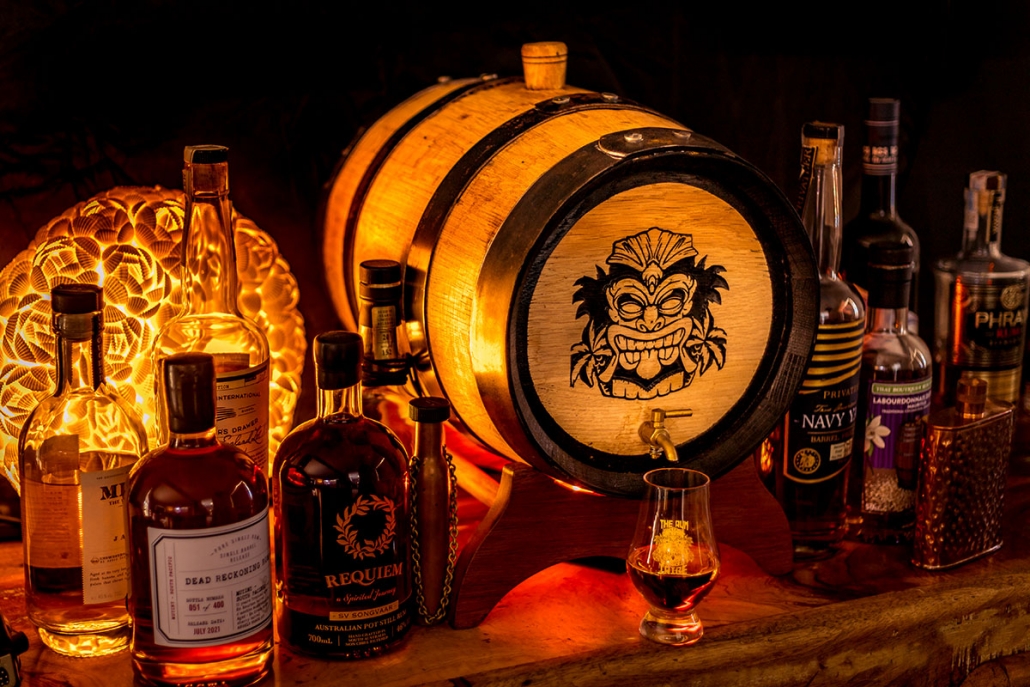 Other Terms and Conditions
We would love to get some photos of the winner filling the barrel, testing and of course drinking the rum
Giveaway will be run in compliance with Victorian Trade Promotion requirements
The decision of the winner is final
---
Questions, Issues? We are always here to help!
https://rumtribe.com.au/wp-content/uploads/2021/11/Barrel_Header.jpg
405
1030
admin
https://rumtribe.com.au/wp-content/uploads/2022/01/Main-Logo_Border.jpg
admin
2021-11-25 10:07:42
2021-11-30 08:30:27
WIN A BARREL OF RUM!