Description
The perfect Tasting Box for those rum lovers in your life – The Rum Tribe 'Aussie Gold' Tasting Box!
This specially-curated box of award winning deliciousness features 4  x 100ml bottles of our favourite rum awesomeness for your enjoyment!
PLUS your 'Aussie Gold' Tasting Box includes full descriptions of each rum PLUS tasting notes. Enjoy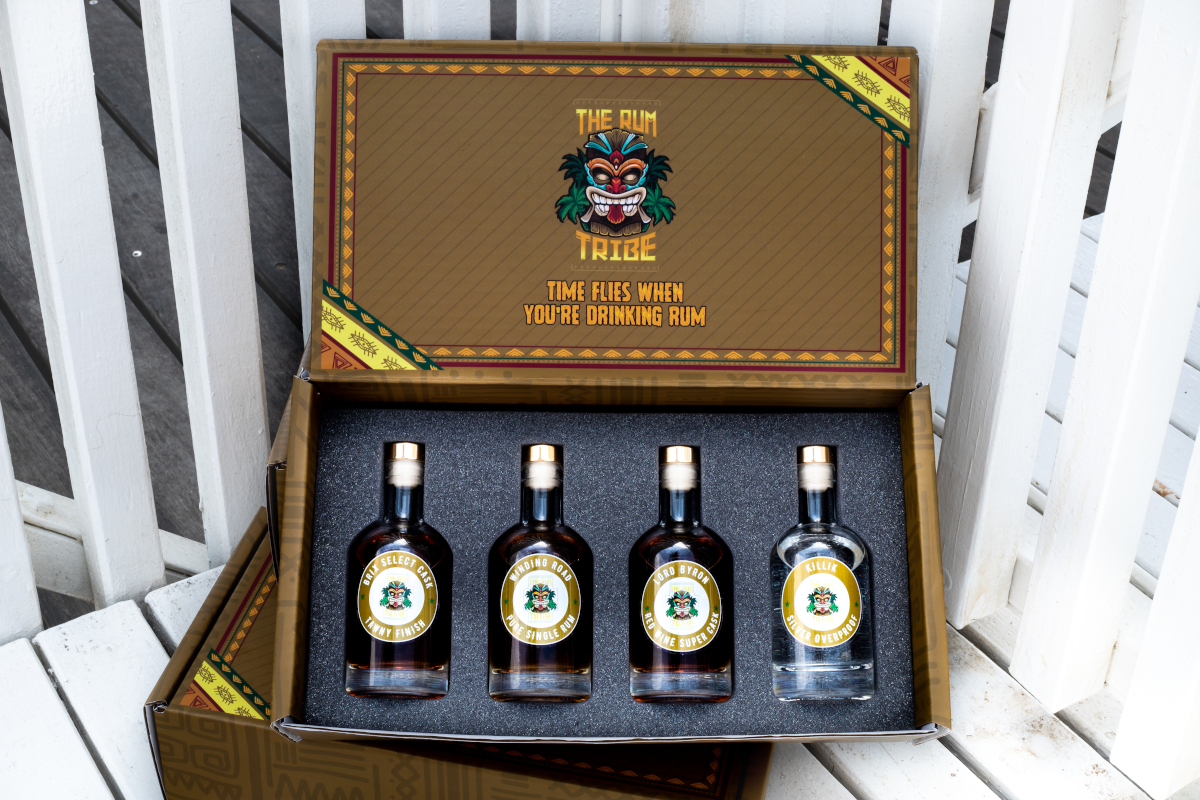 The Rum Tribe has been proud to have had the opportunity to have featured many award winning rums from both Australia and around the world. Of course, our Aussie producers are dearest to our hearts, so being able to showcase these gold medal Aussie rums is very special!
Bottle 1 is is from a Sydney distillery that took out Double Gold at the inaugural Australian Rum Awards in 2022.
Bottle 2 is a sugar cane juice (not molasses) based pure single rum that has been winning gold since the very first batch was released.
Bottle 3 hails from a distillery in the lovely Byron Bay. The pure single rum from this distillery has won gold medals from London to Melbourne.
Bottle 4 is an un-aged spirit that has taken out a Gold Medal and Style winner in the London Spirits Competition earlier this year.